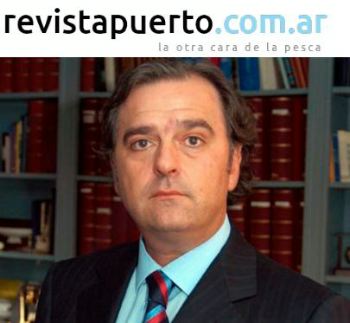 Photo by Revista Puerto
You don't have to be pessimistic, you have to be realistic

ARGENTINA
Tuesday, February 23, 2021, 07:00 (GMT + 9)
Rubén Celaya, former director of Arbumasa with 25 years of experience in the Argentine fishing sector, gives his vision of the current situation in Spain, one of our main markets. The fears of the economic impact, the role of politicians and the challenges that arise in the near future.
Spain is one of the main markets for Argentine fish and what happens there has a direct impact on the economy of companies. Rubén Celaya was a director of Arbumasa for 25 years in Argentina, but after the sale of the company to a Chinese group he returned to his country, where today he is still linked to the fishing business from Madrid. Being a connoisseur of the business, the sector and the national idiosyncrasy, we found it interesting to consult him about the situation facing the Iberian market, the impacts of Covid and the expectations that can be had about the European summer.
Revista Puerto: We start with a simple question. How is Spain?
Rubén Celaya: The problem is not how Spain is, the problem is how it will be. Because now, taking out the health fear of Covid, one goes to Madrid and does not give the feeling that there is a serious problem. What happens is that the economic effect is going to take a little while to be noticed and I am very pessimistic. Not by how much the gross domestic product may fall but by the workforce that is going to be destroyed and that I see very difficult to be recovered. During confinement I have studied a lot about the plague of the sixteenth century in Europe and although the time has nothing to do with it, there is one thing that I hope is not repeated due to the political decisions that are being taken, not only in Spain or Argentina, in all the countries. Of the millions of deaths that decimated Europe, the plague did not reach 10 percent, 90 percent later died from famine. Of course, a human life is important, but falling into the cheap populism of a life must be above all else, it is wrong because it is a lie. What scares me is what will come next if these are the decisions that are made.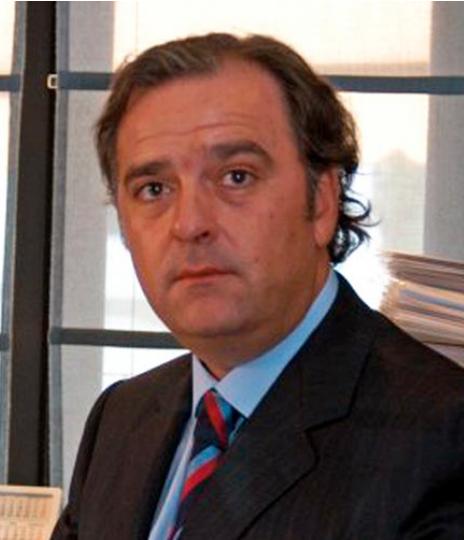 RP: Great Britain has just banned tourism, even within the country, more confinement and Argentines in fishing are waiting for preparations for the summer in Europe ...
RC: The summer is going to be complicated because the white hope of vaccines will have more delays, it will be very difficult to reach 70 percent of the vaccinated population by the summer. Already the Ministry of Health is talking about mid-September and as soon as sufficient coverage is not reached for people's psychology to calm down, the summer looks complicated. You have to be careful, of course, but you have to have common sense, because we can generate unprecedented economic destruction in the world for something that in the end will not be so serious. Of course, the one who gets his turn is very hard, as we have been very close, with my brother-in-law (Amador Suárez) and it is a disaster from the human point of view because you can not even say goodbye, but at the end of the day to the dead we must put in a cold number. The economic impacts will be unsolvable. The European Union is drawing a series of funds and people do not realize that money comes from somewhere, there are no miracles. Something like this has not happened in Europe for centuries, financial aid comes in handy and will help, but it will have to be returned, the inheritance we leave behind is atrocious.
RP: Since Europe is one of the main markets for Argentine fishing, the outlook it raises seems very complicated for us.
RC: I have my doubts. I have an Argentine friend who is a wool broker and he is very worried because sales have fallen, but if we apply common sense a little and do not think that we will all die, because it is not about that, we will see that there are difficulties, the market is retracted but in reality you have to endure the short term. Because the world, because there has been Covid in 2020, will not stop using wool in their clothing, whoever wore a wool sweater will buy it again and the same thing happens with shrimp, whoever ate shrimp will eat it again because not he has stopped liking it. The difficult thing will be to endure. There may be changes in some things, no one knows how tourism will affect when it returns to normal, it will cost Spain to have the 85 million tourists it had in 2019 but in 2020 there were places that were never an option for tourism that they have started to be and the Spanish have begun to travel within Spain and it does not matter if it is Spanish or Belgian who sits down to eat shrimp. What worries me is unemployment, I worry less about the profitability of companies. If there were a thousand bars and now there are five hundred, those people will stay on the street for a long time.
RP: What is happening to China in the shrimp market? For some Argentine operators it has disappeared.
RC: What is happening in China is an extraordinary increase in sanitary measures in order to be able to export to that market, perhaps many modifications will have to be made that today in Argentina not everyone can do because the number and complexity are not closed. I don't know how it will end. The issue of vaccines marks everything, the psychological point is key and I do not know how many people must be vaccinated for tranquility to return in the population. Politicians and the media have a lot of responsibility for this situation, for a year every day there is news of something terrible related to the coronavirus and that has its effect of social hysteria and aggressiveness that is already being seen. You have to be very careful because the damage can be unsolvable.
RP: In June the shrimp season will be starting here, there is no financial aid and for many what can be expected from Europe is decisive. Do you think it will be for Argentina depending on the markets, a year equal to 2020 or could it be worse?
RC: It shouldn't be worse, the fishing in particular, speaking of the frozen shrimp on board, last year there was a very short season and the weather today plays in its favor, in a way. I want to think that the mentality of the people and the movement in summer should improve, not get worse. If it gets worse, what happens to the shrimp will have very little importance because it will mean that we will be destroyed. In 2020, the problem in quotes of the prawn was that much less was caught than the previous year, but what happened on December 31 of last year, the Argentine companies a few months earlier would have been delighted to sign it. We expected a catastrophe when we were in April and in the end, with a lot of effort, because people have killed themselves working, it has not ended well but much better than expected. 2021 is the other way around, the perspective is better and that psychologically is positive.
RP: Fishing less, then, was positive.
RC: Last year something happened that was not strategic, but it should become strategic. Fishing for half is tremendous, but you have to do the math very well, because a year like 2020 in which the demand was not the same as in 2019, far from it, if the same amount had been caught, today they would all be closed because clearly it would not have sold. Then there would have been an unsold product and what was sold would have been given away and the profits would have been eaten up by costs, because fishing for shrimp is very expensive in terms of labor in Argentina. But instead, this year there is very little stock and it starts at a more sensible price level than last year. Spain and Italy are very similar as countries and markets and buyers are worried, but with some comfort, because they do not have stock and they have made money because the euro has risen and the first part of last year, moreover, they bought very cheaply. It is always good that your customers do well so that they continue to buy.
RP: The prospects for the future are very worrying, but they do not seem insoluble.
RC: You don't have to be pessimistic, you have to be realistic, you have to identify the problems to find a solution. Silencing problems is a great evil, it is taking advantage of the ignorant, which is what I hate about populism. The worst a government can do.
He will say, in a passage of the interview, that Spain is lucky enough to be within the European Union, not only because of the economic aid or negotiating power that the bloc offers it, but because politicians are obliged to stay within certain margins . Related, precisely to the political decisions and already closing the interview, he expressed his greatest concern about the shrimp fishery in our country.
RC: More than the virus I am concerned about what happens in Argentina with frozen shrimp on board, I fear that there is an inertia in the policy that leads to the cost situation increasing again, returning to a situation like that of 2019, which would be death for the sector. I want to think that companies are not going to let themselves do that and that they will unite as they did last year. The other thing is that there is a sensible strategy of where, when and how much to fish. Hopefully there are no problems in salary discussions and the season can start on time, but if you fish twice as much as in 2020 I think it would be a disaster, because there will not be a demand like 2019. It is something that can be avoided and it would be foolish not to foresee it.
The Argentine fishing sector is very affected and on top of it the Covid; therefore, they all start to see how the business can be made profitable or it will not last. You have to forget about stupid hatreds and be a little more supportive in order to move forward.
Author: Karina Fernandez / Revista Puerto (article available only in Spanish)