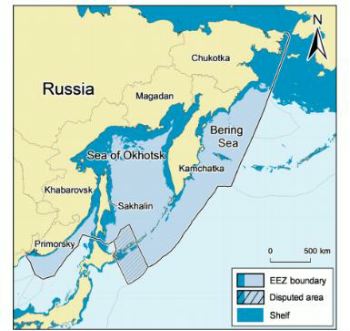 Far East map and territorial limit (Photo: stockfile)
Kamchatka to conclude an agreement with Sakhalin on the volume of salmon catch

RUSSIAN FEDERATION
Monday, September 28, 2020, 16:00 (GMT + 9)
The new agreement, which Kamchatka and the Sakhalin Region plans to sign, will allow regulating the transit salmon fishing in the region of the Northern Kuril Islands, an employee of the press service of the government of the Kamchatka Territory told RIA Novosti.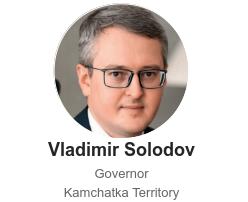 He recalled that such an agreement was valid until 2014, and then it was terminated unilaterally by the Sakhalin Region. After that, the catch of salmon of Kamchatka, Magadan and Khabarovsk origin along the routes of their migration in the coastal waters of the Northern Kuriles acquired an "unlimited" character. Now the governor of the Kamchatka Territory, Vladimir Solodov, has agreed with his Sakhalin counterpart to sign a new agreement. The parties will develop proposals to support conscientious miners of aquatic biological resources and to more effectively combat poaching.
"The problem is in the center of our attention, because there is an active illegal fishing with the use of prohibited drifter nets. The border department of the FSB of Russia is working there intensively enough to curb illegal fishing. We agreed with Valery Igorevich Limarenko that we will create a joint working group, in order to develop clear rules for fishing in this zone, as well as conclude a new agreement on the volume of catch of aquatic biological resources between Sakhalin and Kamchatka, "the press service quotes Solodov as saying.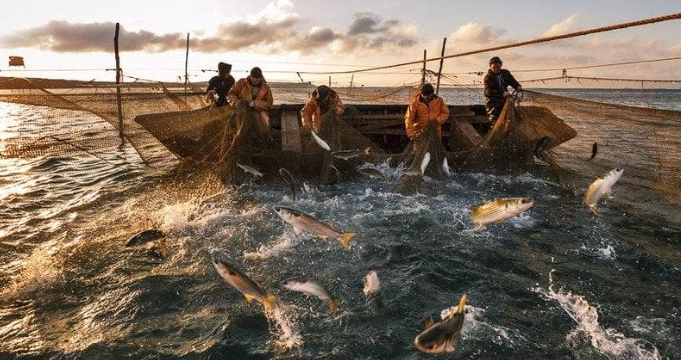 Catching of wild salmon in the far east (photo: stockfile)
Now in Kamchatka, to ensure the passage of salmon to spawning grounds, according to the recommendations of fisheries science, strict regulatory measures are being established. The main fishing on the west coast is allowed in the second half of July, a regime of passing days is introduced in all fishing areas, two to three days a week, in some cases, bans on industrial and other types of fishing are established.
"At the same time, the enterprises of the Sakhalin region are fishing in the region of the Northern Kuriles, starting from mid-June to August 31, without passing days. The early dates correspond to the migration dates of the Western Kamchatka chinook salmon, early forms of the sockeye salmon from the Bolshaya River and the Opala River. western shores of the peninsula, including by poaching, which causes serious damage to the salmon population", the agency's source said.
Source: RIA Novosti