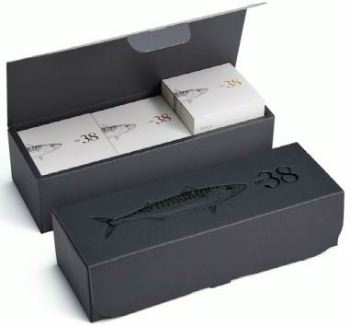 Gift presentation x 3 cans (Photo: Avalanche Co. Ltd.)
Launch of luxury canned brand using Norwegian mackerel

JAPAN
Monday, June 29, 2020, 01:00 (GMT + 9)
Change the concept of canning mackerel

New release of "No.38 MILD SOUR MARINE" in Summer 2020 Recommended for hot seasons. A new product with a refreshing flavor.
Consumption of canned mackerel continues to increase in popularity in this country. COVID-19 boosted sales of canned food in general, but it did so even more with mackerel, which has found a strong acceptance by the consuming public for not containing heavy metals and having high nutritional values ​​along with important Omega-3 values.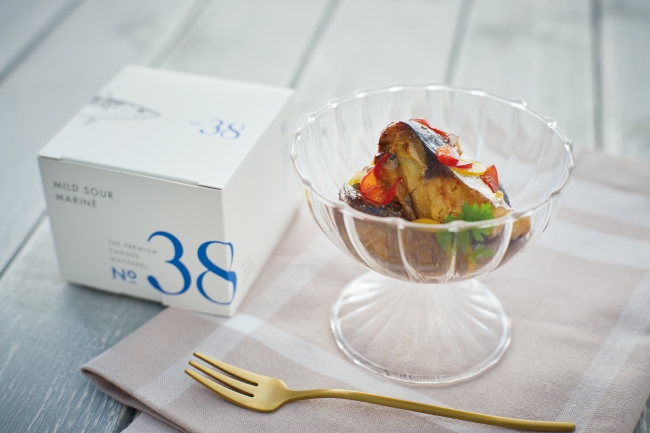 Photo: Avalanche Co. Ltd.
The mackerel used in this product is from Norway, which has a well-established reputation for its fat and flavor.
The product's marketing company, Avalanche Co., Ltd. comments:
"From mackerel selection to seasoning adjustment, we carefully select everything and refine the flavor. That's No.38.
We cook only carefully selected products with professional conviction, and we pack half in a fancy can.
Flavoring seasonings have been verified in 0.1g increments, and the highest temperature quality has been achieved by repeating adjustments to the heating temperature and time of canned foods. Enjoy the unprecedented new style can of mackerel and its beauty the moment you open it. "

Photo: Avalanche Co. Ltd.
The product is offered in four flavors Ingredients: mackerel (from Norway), seasoned vinegar, paprika, onion, salt / acidulant, spice extract, spices. Content: 195 g
The commercial launch of the product is accompanied by illustrative material on how it can be consumed, some recipes and special gift packaging options.

Photo: Avalanche Co. Ltd.
editorial@seafood.media
www.seafood.media