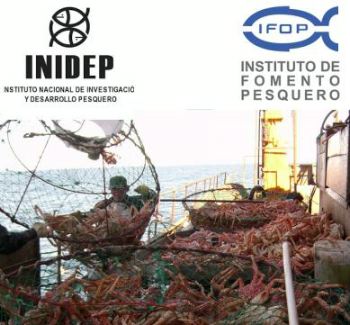 INIDEP and the Chilean IFOP plan new lines of work on the crab fishery

ARGENTINA
Thursday, July 30, 2020, 16:00 (GMT + 9)
This cooperation is based on the framework of an agreement existing for several years between the institutions. In the last days, the members of the Benthic Crustacean Fisheries Program, together with scientists from the Trans-Andean institute, discussed the different areas of knowledge in which each group is working and looking for the meeting points from which an agenda of job.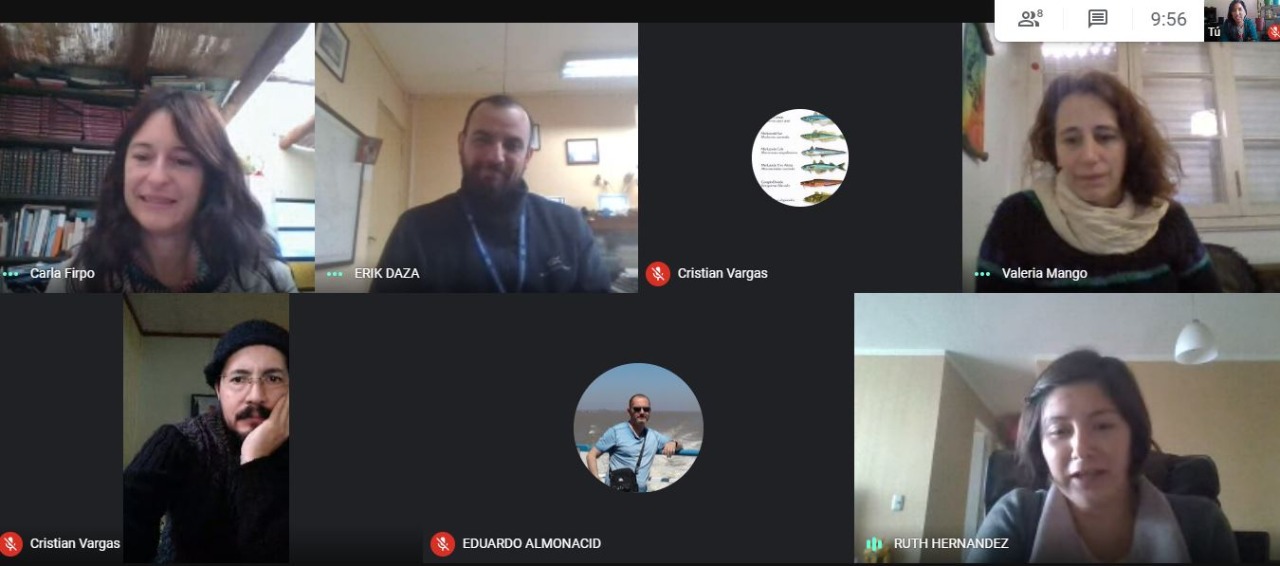 Photo: INIDEP
The researchers who participated on the part of INIDEP were Lic. Carla Firpo, Ing. Cecilia Mauna and Tec. Valeria Mango, while the IFOP was shared by scientists Erik Daza, Eduardo Almonacid, Ruth Hernández and Cristian Vargas.
So far, the main lines of research focus on modifications of fishing gear in order to reduce the discard of non-commercial crab and the interaction with marine mammals. In this sense, the Benthic Crustacean Fisheries program has carried out numerous experiences and studies on the application of escape rings in spider crab traps and how their operation notably reduced the discard of juveniles and females, as well as the accompanying fauna.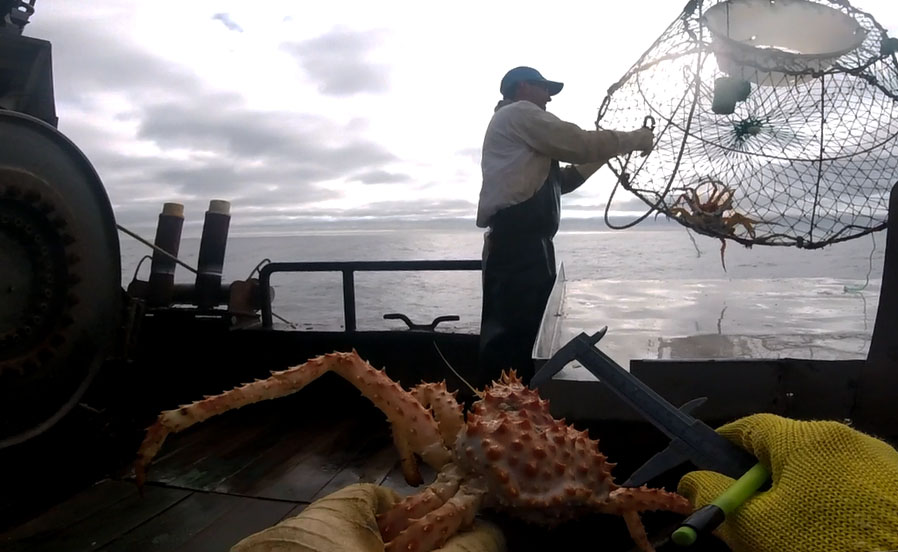 Photo: INIDEP
Precisely, INIDEP continues studies on the effectiveness of the trap inactivation cloth in order to avoid ghost fishing. Likewise, there is an agreement between the Institute and the National University of Mar del Plata (UNMDP) that frames the actions taken in relation to interactions with marine mammals.
For their part, they have made progress in the IFOP in some aspects, such as filming the arts displayed on the seabed, an activity that is also planned to take place in Argentina.
The meetings and research to be carried out in the future show the enrichment of the interaction between scientists, in pursuit of the benefit of a common fishery resource for both countries.