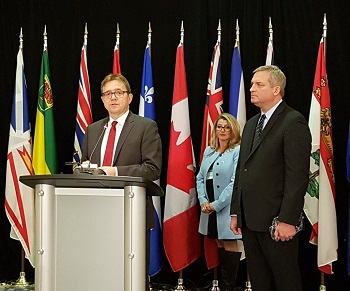 Federal Fisheries Minister Jonathan Wilkinson announcing the financial aid for Newfoundland's fishing sector.
Over USD 13 million destined to boost Newfoundland and Labrador seafood sector

CANADA
Friday, December 07, 2018, 01:30 (GMT + 9)
Federal Fisheries Minister Jonathan Wilkinson announced the joint CAD 18 million (USD 13.5 million) funding into Newfoundland and Labrador (NL) fishery industry to boost sustainability in the fish and seafood sector.
The Fisheries and Oceans Canada (DFO) stated that part of this funding, granted through the Atlantic Fisheries Fund, CAD 8.8 million, is going into science and research, including into solutions for sea lice in aquaculture.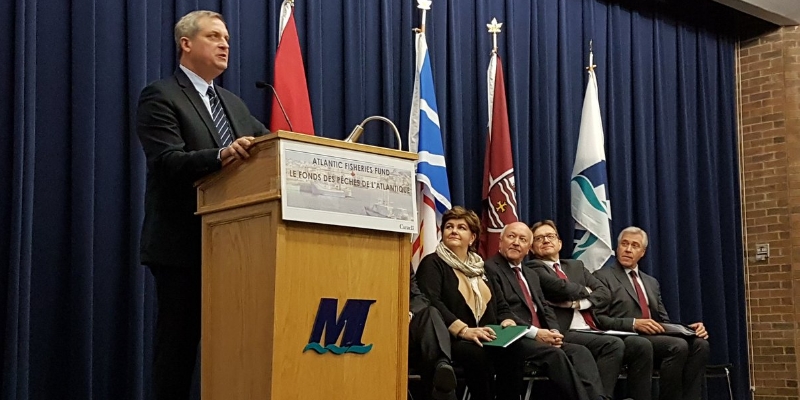 54 of the projects funded are harvesting projects, to be granted CAD 3.7 million (Photo : Twitter 𝙰𝚗𝚍𝚛𝚎𝚠 𝙷𝚊𝚠𝚝𝚑𝚘𝚛𝚗 )

As well as that, the processing sector is getting CAD 4.6 million and 54 harvesting projects, largely involving the purchasing of new gear such as longline systems, are getting a boost of CAD 3.7 million.
Given the Cod Stock Assessment this year was grim, with area 3PS projected to hit critical by 2020, NL Minister Getty Byrne says that this investment is with the assumption the stocks will in fact improve, and that now is the right time to invest in the confidence of harvesters to build in preparation for that time.

The Atlantic Fisheries Fund will continue to invest in projects over the seven-year life of the program. Seafood sector participants including commercial fish harvesters, seafood processors and the aquaculture industry, Indigenous groups, academia and research institutions, and industry organizations may apply.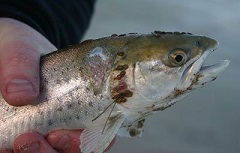 The tiny lice attach themselves to salmon and feed on them►
The fish and seafood sector is important to Canada's national food security, and to the jobs and livelihoods of hundreds of coastal, rural and Indigenous communities in the country, employing approximately 80,000 people.
Canada exported CAD 6.9 billion worth of fish and seafood in 2017, of which about 65 per cent went to the United States.
At the Canadian Council of Fisheries and Aquaculture Ministers (CCFAM), held in NL, Ministers renewed their commitment to developing new trading opportunities, and further promoting markets that have opened up through new trade agreements.
At the meeting, they launched the new CAD 42.85 million Canadian Fish and Seafood Opportunities Fund. This cost-shared fund will promote market access and development for the fish and seafood industry, thereby increasing fish and seafood exports, growing well-paid middle class jobs and supporting coastal and inland communities.
Aquaculture was a key topic of conversation. Ministers directed officials to develop federal legislation with limited scope that respects federal, provincial and territorial jurisdiction and provides greater clarity to the sector.
Such federal legislation would continue to ensure that Canada's aquaculture industry is a global leader in producing high-quality aquaculture products in an environmentally sustainable manner.
CCFAM members recognized the challenges facing our oceans and other bodies of water – including plastic pollution, abandoned or lost ghost gear, and climate change – and agreed that greater collaboration is needed among industry, Indigenous communities, not-for-profit organizations and others to ensure that this rich resource is available for future generations.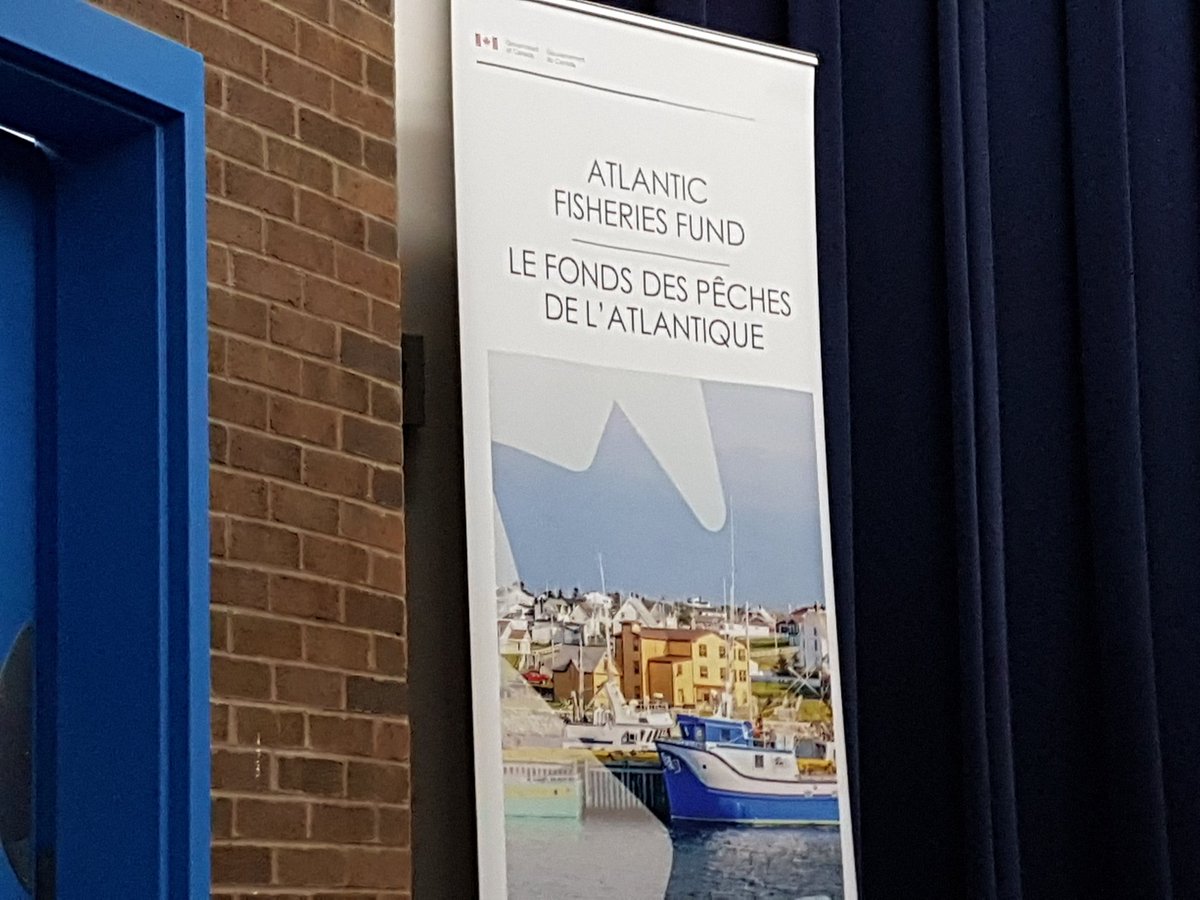 ►The Atlantic Fisheries Fund (Photo : Twitter 𝙰𝚗𝚍𝚛𝚎𝚠 𝙷𝚊𝚠𝚝𝚑𝚘𝚛𝚗 )
In the case of British Columbia (BC), the Government of Canada seeks to work with the provincial government to create a British Columbia Salmon Restoration and Innovation Fund. Canada will contribute over CAD 100 million in federal funding over six years, and the provincial funding will be announced in the coming months. The Government is also proposing to make a one-time contribution of CAD 5 million to the Pacific Salmon Endowment Fund.
The BC Salmon Restoration and Innovation Fund will focus on salmon habitat protection and restoration as well as ensuring the fish and seafood sector in British Columbia is positioned for long-term environmental and economic sustainability. Similar to the successful Atlantic Fisheries Fund, it will help support projects focused on science partnerships, innovation, clean technology adoption, and green infrastructure investments that improve productivity, sustainability and safety.
Finally, the table discussed the implementation of the new Fisheries Act and agreed to continue to work together on new policy and regulatory tools.
CCFAM will meet again in Saskatchewan in 2019.