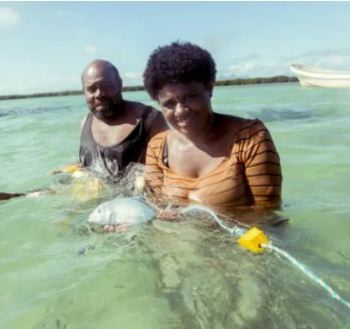 Photo: South Africa Today
Fisheries need to make gender inclusion a norm, not just 'reach' women, says Pacific study

WORLDWIDE
Friday, January 15, 2021, 07:00 (GMT + 9)
A study into gender-inclusion approaches on Fiji, Vanatu and Solomon Islands finds most focus on women while overlooking the role of men and gender relations.

Respondents report confusion over what gender means, lack of capacity, and cultural and traditional barriers.

Researchers call on fishing practitioners and managers to partner with gender and development organizations, and see gender as "cross-cutting" — interwoven, like climate change, "into every single thing that we do."
As a marine ecologist who has long worked at the intersection of gender equality, conservation and fisheries, Sangeeta Mangubhai knows the importance of getting the language right. She asks to see a draft of this article, anxious that words like "gender," "empowering" and "fishers" are often used incorrectly.

"Gender means both men and women, and the relationships and power dynamics etc. between them," Mangubhai told Mongabay in a recent video interview from Fiji, where she is director of the Wildlife Conservation Society's Fiji country program. "It's quite problematic when people think it's just about women."

This is a misunderstanding she frequently came across while carrying out research for her new study.

Co-auth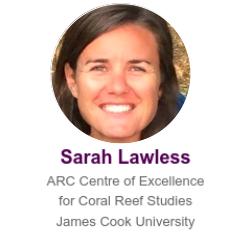 ored by Sarah Lawless from the ARC Centre of Excellence for Coral Reef Studies at James Cook University in Australia, the report is based on interviews with fisheries managers and practitioners working in the Pacific countries of Fiji, Solomon Islands and Vanuatu.

One government respondent from the Solomon Islands, quoted in the report, spoke for many when he said, "We don't really understand what gender is. Particularly the technical side of this so that we can apply to our work with communities and [have it] guide us."

Of the approaches to gender inclusion that were identified, 76.2% were assessed as designed to "reach" women, with very few that "benefited," "empowered" or "transformed" — for example, by fostering working partnerships between men and women, or changing the attitudes and behaviors of men.

Instead, most involved "community consultation practice" — usually attempts to increase the number of women at community meetings and workshops, get their viewpoints or perspectives, or hold separate focus group discussions where they could speak more freely.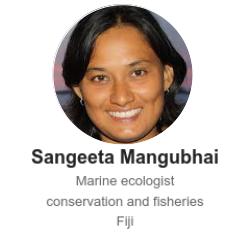 Such efforts were viewed positively by responders. "What was really shocking to us is that, despite to us all the approaches being at the very 'reach' end of the spectrum, they were still ranking themselves very highly," Mangubhai said.

Lawless has critiqued gender equality commitments and investments as "narrow and outdated" in her work.

Narrowness refers to a typical "gender = women" sentiment. While by "outdated," Lawless said in an email interview with Mongabay, "I refer to the 'add-women-and-stir' approaches which were popularized in the 70s and 80s. They have now been proven ineffective as they tend to place more burdens upon women, and only reinforce structural inequalities."

To learn tools and strategies, both studies urge fisheries managers and practitioners to build strategic partnerships with gender and development organizations in the region, which have decades of experience in gender inclusion and can help fisheries raise their gender equality benchmark.

The first report suggests regional bodies such as the Secretariat of the Pacific Community (SCP), the Pacific Islands Forum Secretariat, Secretariat of the Pacific Regional Environment Programme, Pacific Islands Development Forum, and the University of the South Pacific; as well as U.N. agencies; international organizations such as Conservation International, Live and Learn, Wildlife Conservation Society, WorldFish and WWF; and local NGOs in Melanesia.

The support they provide could include sharing practical steps or best practices to promote gender inclusion, such as having a male and a female facilitator when going into the field; or breaking into groups so women can talk more freely but then creating a space to bring women and men together and where they can share each other's ideas.

Another tool used by gender organizations is a time diary, where the goal is, according to Mangubhai, is "getting them [men] to understand there's a huge amount of work women do around looking after the household, children, care of the elderly, their social commitments to the community, to the church …"

When people think of fishing, Mangubhai said, "no one's visualizing fisher women."

Yet a study published in early 2020 found that, around the world, women bring in about 2.9 million metric tons of fish, worth nearly $5.6 billion, each year.

In Fiji, the Solomon Islands and Vanatu alone, women reportedly provide around 80% of the seafood catch (continued...)
Source: South Africa Today | Read the full article by clicking the link here