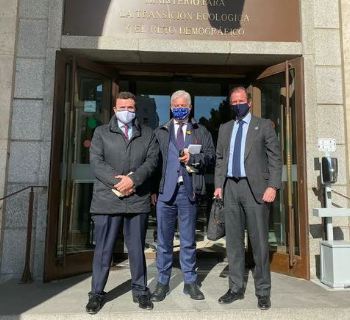 De izq a dcha, Elías Suárez, David Troncoso y Javier Garat en el acceso a MITECO
The fishing sector exposes Teresa Ribera to her fundamental role in the sustainability of the seas

SPAIN
Thursday, January 28, 2021, 18:00 (GMT + 9)
Disappointment of fishermen at the ministry's refusal to market 90 tons of shortfin mako legally caught by the fleet in 2020 and the communication that the catch quota for 2021 in the North Atlantic will be zero

Madrid - The Spanish fishing sector has exposed to Teresa Ri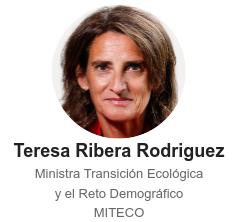 bera, fourth vice president of the Government and minister for the Ecological Transition and the Demographic Challenge (MITECO), the fundamental role that the fishing sector plays today in the biological sustainability of the seas, as well as its broader perspective of its conjugation with the social sustainability of its workers and the economic sustainability of the coastal communities.

At the meeting, the sector also explained to the fourth vice president the main problems that affect its activity in this area. Specifically, the fishermen, who had expressed to Ribera the need to seek a solution to the commercialization of the 90 tons of shortfin mako legally caught by the fleet in 2020, are disappointed by the refusal expressed by the minister to commercialize it, and by the communication that the quota for 2021 in the North Atlantic will be zero.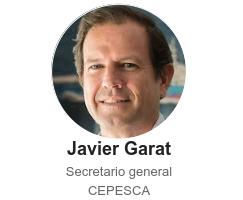 The sector has also shown its commitment to collaboration to scientifically evaluate if there is interaction of the different fleets with cetaceans in the Northwest Cantabrian Sea and has requested the need to design an urgent management plan and financing to eliminate the impact on the algae fishing activity. invasive Rugulopterix okamurae.

Likewise, he has asked the fourth vice president to know the Government's roadmap for the development of offshore wind energy in our country. In this regard, the sector has expressed to Ribera the need to consult with him from the beginning, and has shown its desire to collaborate, both for carrying out previous environmental impact studies and for the definition of a special marine management plan. that avoids the coincidence of future wind farms with traditional fishing areas.

Not from the ministry to the commercialization of the Shortfin Shark

Unfortunately, and according to the sector, the fourth vice president has reported that the 90 tons of shortfin mako currently processed and stored by fishermen will not be marketable and that the quota for 2021 in the North Atlantic will be zero. If these decisions were carried out, points out the sector, it would mean having to destroy the stored catches, with what constitutes food waste of a very healthy and economical animal protein that, in addition, would go completely against the objectives of the government, the European Union and United Nations.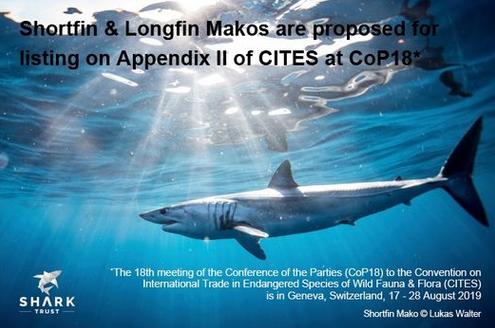 Likewise, the sector points out, it would entail an economic impact of more than half a million euros "for family companies that are already at the limit due to Covid and due to market difficulties". On the other hand, and thinking about 2021 and later years, the sector points out, the decision of the zero quota, in addition to going against the instructions received from the Ministry of Agriculture, Fisheries and Food 1, may mean the loss of the fishery, by cause data to be unavailable to carry out scientific evaluations.

In this regard, according to the sector, it is urgent to review the decision and develop simple and clear rules for 2021, adopt non-discriminatory measures