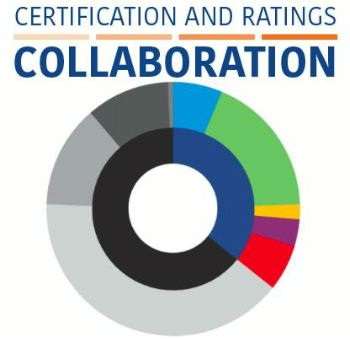 The Sustainable Seafood Data Tool provides a snapshot of how much global seafood is rated and certified by Collaboration members and more...
New tool offers interactive look at seafood environmental and social perfomance

UNITED KINGDOM
Friday, October 18, 2019, 07:00 (GMT + 9)
LONDON — Thursday, a collaboration of leading global seafood certification and ratings programmes, the Certification & Ratings Collaboration, released a new, online Sustainable Seafood Data Tool offering a first-of-its-kind interactive overview of the environmental and social performance of worldwide seafood production.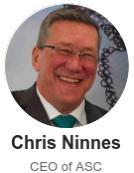 "Improving fisheries and aquaculture starts with understanding how far we've come and how far we still have to go," said Chris Ninnes, CEO of the Aquaculture Stewardship Council and chair of the Certification & Ratings Collaboration. "For the first time, industry, NGOs, policy makers and foundations can look at the sustainability of the global seafood landscape, focus on specific regions, or examine seafood sectors."
The analysis provides a performance overview of all global production, as well as snapshots of wild production and farmed production worldwide. Each overview details the proportion of production that has been certified or rated as meeting a high level of environmental performance, improving through fishery or aquaculture improvement projects, needing improvement, or status unknown. The data can be filtered, allowing users to display a similar overview for particular regions or countries, and combine geographic filters with filters for wild capture, farmed, or both. The data tool also offers detailed information about the performance of eight priority seafood sectors: whitefish, small pelagics, shrimp, tuna, farmed salmon, squid and octopus, wild crab, and wild snapper and grouper. This includes a summary of the leading export and import countries, regional and country performance snapshots, detailed sector improvement profiles, and specific opportunities to get involved in improvement efforts.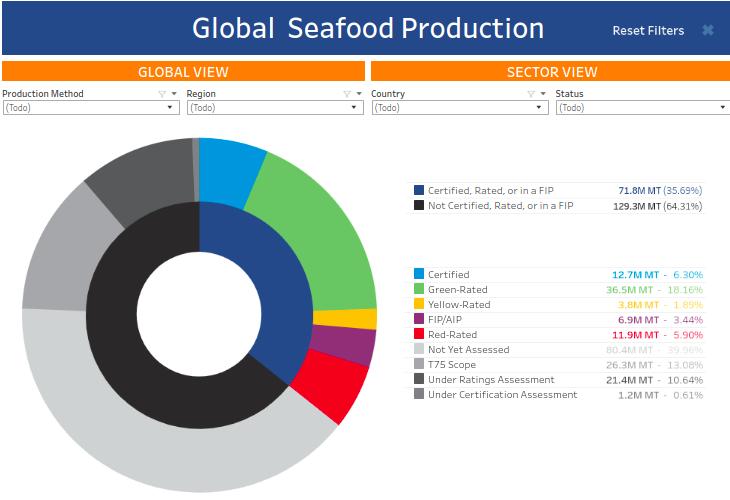 The Sustainable Seafood Data Tool (click imagen to enlarge)
The Certification & Ratings Collaboration, consists of the Aquaculture Stewardship Council, Fair Trade USA, Marine Stewardship Council,
Monterey Bay Aquarium Seafood Watch programme, and the Sustainable Fisheries Partnership. The tool consolidates data provided by all Collaboration member programmes. The Collaboration plans to update data periodically, and is already planning functionality upgrades to the tool.

"We're committed to making this tool relevant and useful to the sustainable seafood movement to help drive improvements to the sustainability of global fisheries and aquaculture," said Jennifer Dianto Kemmerly, Vice President of Global Ocean Initiatives at the Monterey Bay Aquarium.