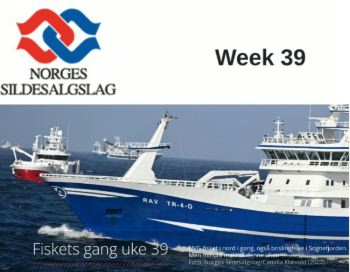 NVG fishing in the north underway, also sprat fishing in the Sognefjord. But less mackerel this week.Photo: Norges Sildesalgslag/Camilla Klævold
The Norwegian Pelagic Fishing Course in Week 39

NORWAY
Tuesday, October 04, 2022, 05:30 (GMT + 9)
NVG fishing in the north underway, also sprat fishing in the Sognefjord. But less mackerel this week
Mackerel:

After a whopping 63,600 tonnes of mackerel last week, in week 39 we were down to just under 28,000 tonnes in total. The catches have been taken both in the Norwegian Sea and on the Viking Bank, as well as lock fishing along the coast.
Out in the sea, Thursday and the night to Friday in particular were the best fishing days. There are still many boats in activity and the fleet is searching over large areas in the North Sea as well as in the Norwegian Sea further towards the coast.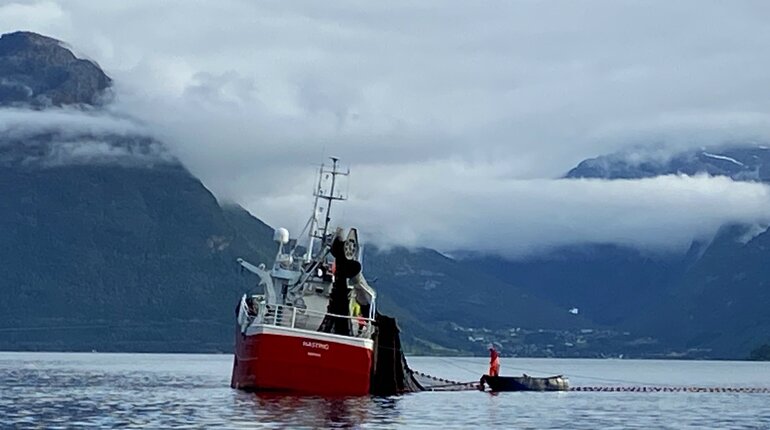 Photo : Norges Sildesalgslag/Erling Kvale (2020)
At the weekend, we and a number of Faroese trawlers who have caught in the Norwegian zone had an agreement from 15 September which has opened the way for mutual fishing of up to 10,000 tonnes in each other's economic zone. As of Monday morning, there are around 51,000 tonnes left of the mackerel quota, plus any flex.
NVG-Herring:

4,250 tonnes of Nvg herring were entered in the week and more are expected in the future when more vessels from the coast, SUK and the purse seiner fleet finish their mackerel quotas and head north. Two foreign vessels account for around 1,600 tonnes this week, the rest is mainly taken by coastal vessels as well as a purse seine catch of 1,200 tonnes taken just west of Andøya.
Coastal sprat:

Fishing for sprat opened on 26 September in the Sognefjord and in Rogaland, with a quota of 500 tonnes in Sogn. Since then, four vessels have taken 168 tonnes, all in the Sognefjord. A guide boat is now on its way to collect the first sprat for King Oscar via Pelagia Kalvåg.
Industrial fishing:

There has been activity out on the "edge" of several vessels. 555 tonnes norway pout, 212 tonnes of blue whiting , 128 tonnes of horse mackerel and 23 tonnes of herring. Around 321 tonnes of North Sea herring have been fished, where one catch of 30 tonnes is locked, the rest are catches that have gone to flour/oil production.
Author/Source: Roar Bjånesøy/ Norges Sildesalgslag (translate from original in Norwegian)
editorial@seafood.media
www.seafood.media