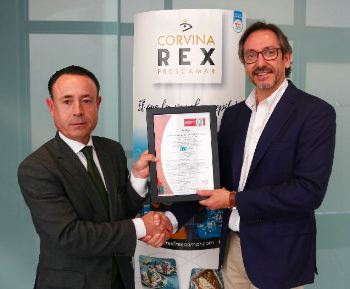 From left right Patricio Calatayud (Bureau Veritas) delivers the ASC certificate to Eduardo Soler (Andromeda Ibérica)
Corvina REX becomes the first to obtain ASC certification in Spain

SPAIN
Thursday, November 14, 2019, 19:00 (GMT + 9)
It is a traditional white fish from the Mediterranean that the company has recovered through aquaculture
Corvina REX, a star product of the Iberian division of the Andromeda Seafood aquaculture group, has obtained the ASC (Aquaculture Stewardship Council) certification by Bureau Veritas, world leader in verification, inspection and certification services.

This fact makes Andromeda Ibérica the first Spanish corvina producer to obtain this guarantee while underlining the company's commitment to responsible aquaculture and sustainability.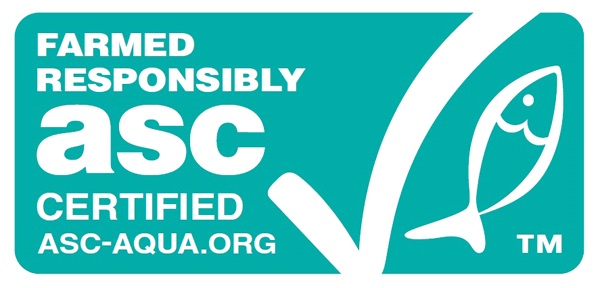 Created in 2010 by the leading international nature conservation organization, World Wildlife Fund (WWF), in collaboration with The Sustainable Trade Initiative (IDF) program, ASC is currently the most recognized international standard worldwide.
Its objective is to obtain the best social and environmental returns from aquaculture, ensuring that production respects and promotes the conservation of marine biodiversity, natural resources and animal welfare.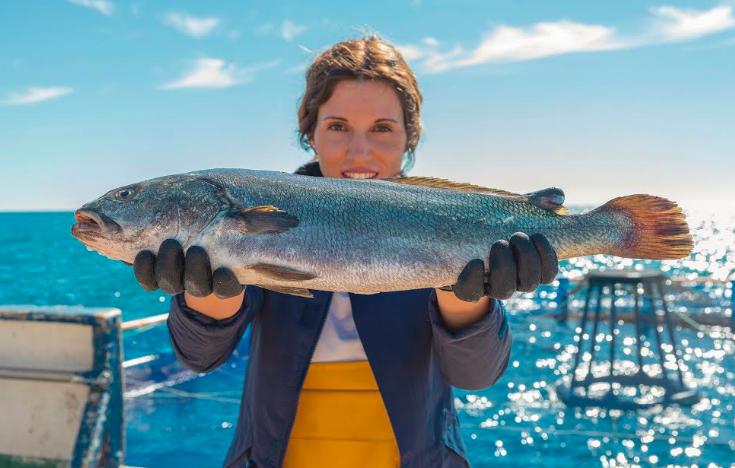 Aspects all rooted in the DNA of the Andromeda Seafood group since its inception and a fundamental part of its seafood farming business.
Eduardo Soler, on behalf of the aquaculture company, has collected the certificate accredited by Patricio Calatayud, on behalf of Bureau Veritas, in an event held at the facilities that the group has in La Vall d´Uixó (Castellón).