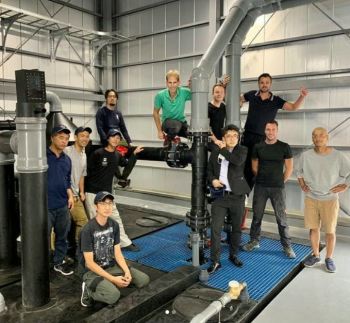 Team of foreigners and local personnel who worked together to finish the assembly of the equipment
Uninomics completes construction of the world's largest RAS sea urchin farming facility

JAPAN
Tuesday, November 29, 2022, 07:00 (GMT + 9)
Uninomics Co., Ltd. (President: Bryan Takeda, hereinafter referred to as "Uninomics"), which develops the sea urchin farming business both in Japan and overseas as a means of solving environmental problems, and Maruyama Suisan Co., Ltd. (President: Shinta Yamada), a seafood processing company in Nagato City, Yamaguchi Prefecture. , hereinafter referred to as "Maruyama Suisan") has completed construction of the "KAYOI UNI BASE" jointly operated RAS farm in Nagato City, Yamaguchi Prefecture.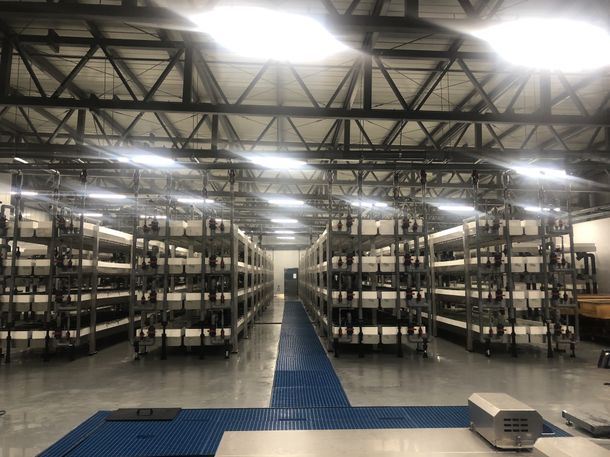 Indoor farming site
Uninomics, headed by Mr. Shinta Yamada, who had a strong sense of crisis about environmental changes in the sea, ran a joint farming of sea urchins with Maruyama Suisan Co., Ltd., which has been engaged in marine product processing in Omijima, Nagato City, Yamaguchi Prefecture since before the Meiji era. After a demonstration test, we decided to commercialize it in June 2021, and have been constructing commercial-scale facilities using a closed circulation land-based sea urchin farming system.
This time, the world's largest land-based sea urchin farming facility with an annual production capacity of 34 tons was born and named KAYOI UNI BASE. (KAYOI is the name of the district on the east end of Omijima, Nagato City, where the farming site is located.)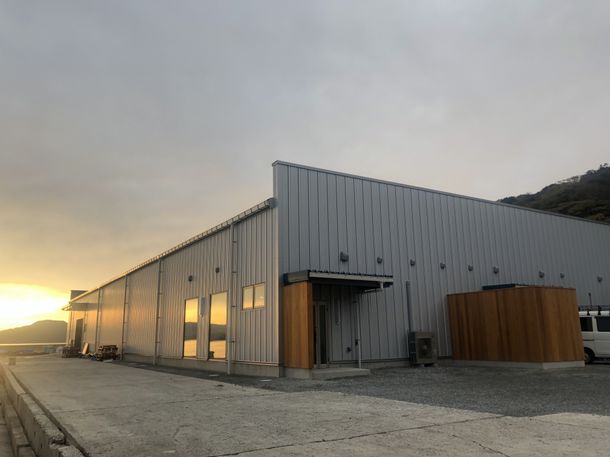 KAYOI UNI BASE Appearance
Mr. Yamada of Maruyama Suisan said, "In recent years, drastic changes in the marine environment have made it difficult to fish as before, and we are being asked how we should approach the fisheries industry. The road may be tough, but we are determined to take it one step at a time. We sincerely hope that our consumers will be pleased with our products, and above all, we will continue to coexist with the sea."
Since 2021, Uninomics has been operating the world's first land-based sea urchin farming business (Oita Uni Farm Co., Ltd.) in Kunisaki City, Oita Prefecture, jointly with fisheries and fisheries officials in the city, with the aim of preventing seashore erosion. The farming base will be the second commercial scale base. By increasing the production capacity to about 2.2 times that of Oita, we aim to have a greater effect on measures against sea desertification, and supply domestically farmed sea urchins that will lead to environmental improvement in the sea urchin market where there is an excess demand and a shortage of supply. increase.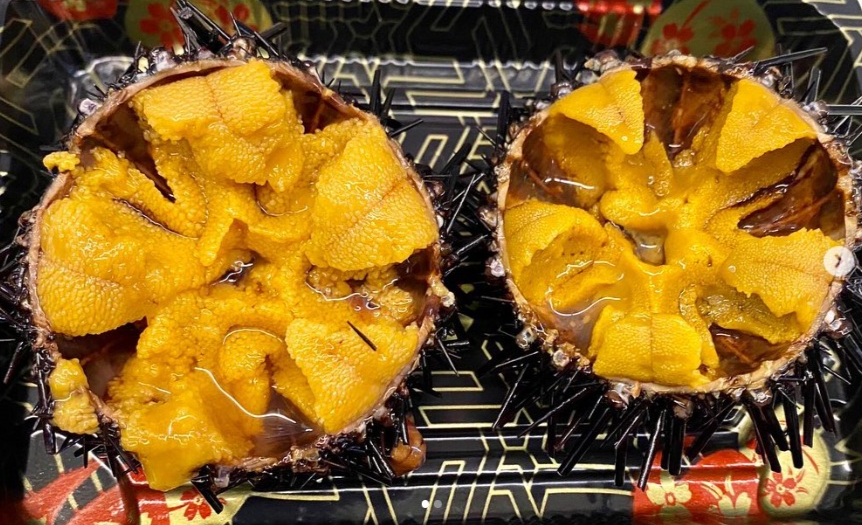 Sea urchin raised in a RAS farming demonstration experiment in Nagato
Based on the technology of the Norwegian Institute of Food, Fisheries and Aquaculture (Nofima), Uninomics conducted demonstration experiments at multiple sites in Japan, Norway, Canada and the United States, and evaluated the market value of fish caught in rocky seas. We have established technology to raise lean sea urchins that are not harvested into edible sea urchins in about two months. In addition, by using the same technology, it is possible to produce and ship high-quality sea urchin stably throughout the year, not just in season for natural sea urchin. In addition, by using sustainably harvested edible kelp offcuts as the main raw material for the feed, the original taste of the sea urchin is enhanced, and no hormones, antibiotics, preservatives, etc. are used. We use safe and exclusive feed. In expanding our commercial production bases, we will proceed with business feasibility studies with businesses such as those involved in the fisheries industry in isoyake areas in Japan and overseas, with the aim of establishing joint ventures in each region.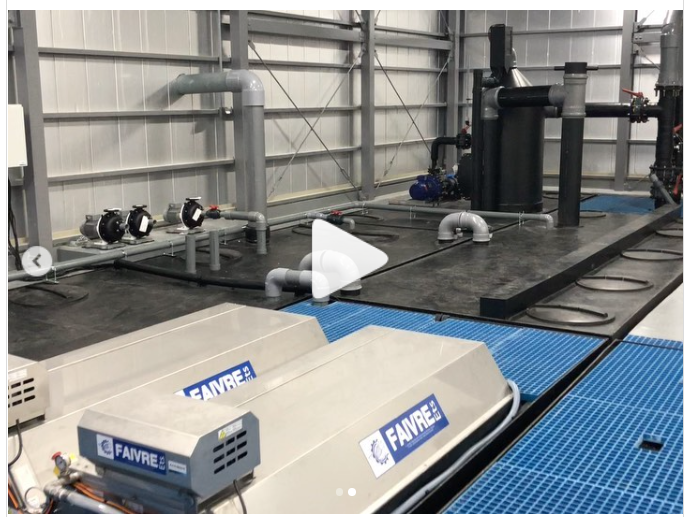 Click image to see instagram video
This project has been officially recommended by the United Nations as an exemplary innovation for the United Nations Decade of Marine Science.
editorial@seafood.media
www.seafood.media