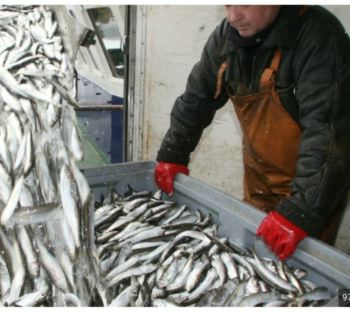 Image: Russian Federal Fisheries Agency)
Pelagic season: fishermen are actively fishing for Iwashi sardine - 249.5 thousand tons have been caught so far

RUSSIAN FEDERATION
Tuesday, November 29, 2022, 01:10 (GMT + 9)
According to the industry monitoring system, since the beginning of 2022, the total catch of Iwashi sardine and mackerel amounted to 283.6 thousand tons.
The main share of the catch is sardine ivasi - 249.5 thousand tons (+21.2 thousand tons compared to the previous year), mackerel catch is 34.1 thousand tons.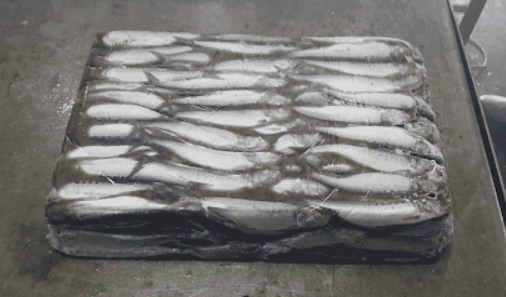 Frozen iwashi sardine block
In the previous week, 22 Russian fishing vessels were fishing for pelagic targets (all vessels in the RF EEZ).
November is traditionally the most productive month for the extraction of iwashi and mackerel.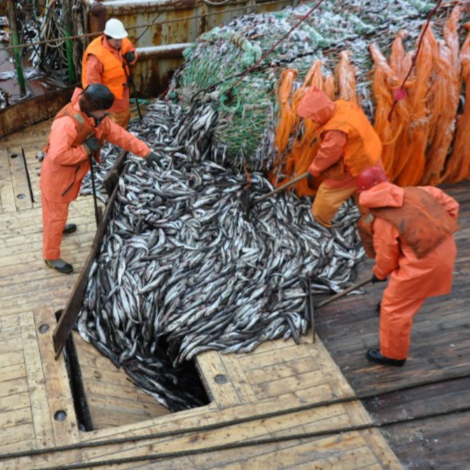 Currently, 18 medium- and large-capacity vessels under the Russian flag operate in the sardine and mackerel fisheries. Most of them are equipped with pelagic trawls, three vessels are fishing with purse seines. Vessels operate in the South Kuril Strait and southeast of about. Shikotan.
Accumulations of fish are predominantly Iwashi (proportion 90-100%). Catches of sardine are high, sometimes the daily catch from individual vessels reaches 750 tons, the average catch per day of fishing per week was 198.4 tons, the catch per week was 17.4 thousand tons. The average size of the sardine in the catches varied during the week from 18.9 to 19.3 cm. The fish in the catches were predominantly high in fat.
Harvesting vessels operate on the front of Oyashio and coastal, not far from the islands of the Kuril ridge, where sardine iwashi is mainly present in accumulations (from 75% to 90%). With the shift of the mining fleet to more eastern regions, the share of mackerel in the catches will increase significantly.
Sending fish products from Vladivostok to the central regions of Russia is going on as usual.
Source: fish.gov.ru | Rosrybolovstvo (Russian Federal Fisheries Agency)
editorial@seafood.media
www.seafood.media