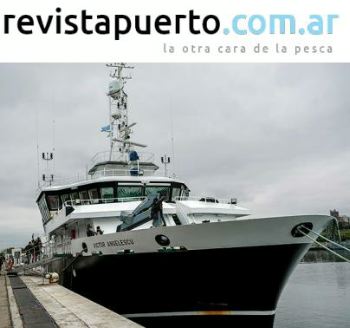 The BIP Víctor Angelescu is an INIDEP fishing research vessel built by Armón Vigo Shipyards and incorporated in 2017
'Angelescu', the INIDEP research vessel, prepares to start squid campaign

ARGENTINA
Thursday, December 03, 2020, 23:00 (GMT + 9)
The INIDEP research vessel would set sail today Thursday as long as the results of the swabs are favorable. They will evaluate the summer spawning stock in the South Management Unit for twenty days. First time the illex is relieved in the preview of the fishing season.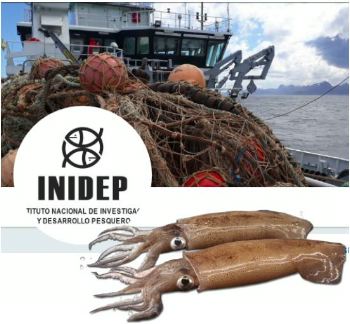 After its repair in the SPI Astillero floating dock, which required an investment of almost 400 thousand dollars from the 2020 budget of INIDEP, the fishing research vessel Victor Angelescu is preparing to start a new campaign.

Today, Thursday, December 3, the ship is scheduled to set sail to begin the squid evaluation campaign. In particular, the survey, which will have an extension of twenty days, will have as its main objective to determine the abundance of the summer spawning stock in the area between 44 ° and 46 ° 30 'S, in the South management unit.

"If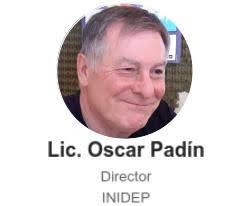 all the swabs are good, the ship should leave this Thursday, depending on the weather conditions expected in the area of ​​operations," said Oscar Padin, the director of INIDEP before the query of this medium.

From the research institute they highlighted that it will be the first time that an investigation is carried out on the squid resource in December, prior to the start of the 2021 season, a fact that has long been claimed from the chambers that operate on the fishery, from where it is always He warned of the difficulty of starting to fish "blindly."

Historically, the resource was surveyed with two campaigns: February for the southern Patagonian stock and in April for the North Patagonian Buenos Aires stock, although this historical list of data shows some gaps in the years that the campaigns were interrupted for various reasons.

2020 will also be unforgettable in the squid fishery. Landings of almost 170 thousand tons have been declared, 75.8% more than the 96 thousand landed in the 2019 season. Unlike last year, in this harvest the northern management unit had a greater preponderance where the north-Patagonian Buenos Aires stock showed a surprising abundance that allowed to extend the fishing season until the first days of August.
Regarding the start of the 2021 season, it would not occur in the first days of January but closer to the middle of the month, as a consequence of the care that must be applied to reduce the chances of contagion of covid.

The companies are evaluating how to bring in crews after the end of the year holidays and complete the isolation period so that they can sail once everyone receives the swab result.

Source: Revista Puerto