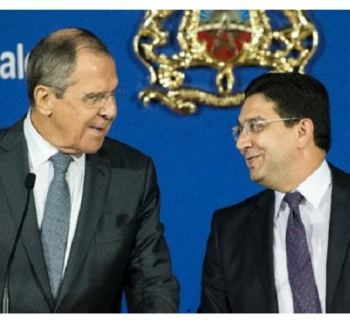 Morocco's Minister of Foreign Affairs Nasser Bourita (R) and his Russian counterpart Sergei Lavrov (AFP Photo/FADEL SENNA)
Government Approves Morocco-Russia Fisheries Agreement

MOROCCO
Friday, December 04, 2020, 19:00 (GMT + 9)
Rabat – The Moroccan Government Council adopted on Thursday Bill No. 77.20 approving the maritime fisheries cooperation agreement between Russia and Morocco.

The agreement defines the principles of cooperation in the preservation and exploitation of fishery resources of the Moroccan Exclusive Economic Zone (EEZ), spokesperson of the Moroccan government Saaid Amzazi said in a statement following the meeting.

The text outlines the conditions for Russian fishing vessels in the areas off the Atlantic coast where Morocco exercises its sovereign rights and/or which are within its jurisdiction.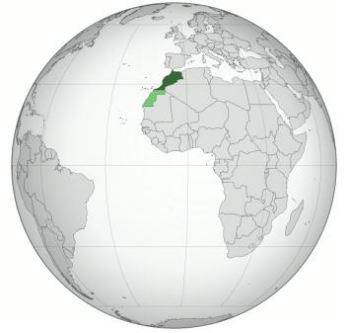 The agreement also provides for cooperation between the two parties in the field of scientific fisheries research, mainly regarding the programming and organization of scientific research.

Scientific research expeditions are necessary for the preservation of fisheries resources and their rational exploitation, both inside Morocco's Atlantic fishing zone and beyond its borders, he added.

The project seeks cooperation in areas related to fishing techniques and technologies, fish processing technologies, and aquaculture development.

Morocco and Russia signed a maritime fisheries cooperation last week. The deal will replace the 2016 agreement that expired this year in March.

The new agreement, the eight of its kind since 1992, will last for four years. It should be remembered that in the early 90's, Morocco sought recognition of the territories of the former Spanish Sahara, occupied since 1975, by some countries within its strategy before the U.N.. The fishing agreements with the former USSR (later Russia and Ukraine) granted licenses for pelagic fishing in the maritime area in conflict. In this way Morocco saw the "facto" administration of these territories recognized.

Both Bourita and Lavrov reiterated the importance of respecting the ceasefire in the region, calling on all parties to remain fully engaged in the UN-led political process.
This news has been prepared based on an article by Safaa Kasraoui /moroccoworldnews.com