Calling all seafood social responsibility experts!

UNITED STATES
Saturday, February 27, 2021, 05:00 (GMT + 9)
FishWise is preparing to relaunch RISE, the Roadmap for Improving Seafood Ethics, this spring and we're looking for additions to the "resources" section of the new site! If your organization has a social responsibility resource, tool, or case study worth sharing, send it to us by emailing - RISE@FishWise.org - March 12th. Particular attention will be given to resources related to responsible recruitment, worker engagement, and decent work at sea.

We're also building out our RISE referral hub to better connect companies with organizations working on social responsibility in seafood. To ensure that your organization is featured on RISE fill out the form below:



If you have any questions regarding the relaunch of RISE contact us by replying to this email.

Thank you in advance!
Nathan Zetterberg
Project Director at FishWise

P.S. The Seafood Alliance for Legality and Traceability (SALT) just released 6 Comprehensive Principles for seafood traceability, created in collaboration with 35 experts from around the world. These best practices are designed to help get the most out of seafood traceability programs by supporting not just ecological and economic, but social responsibility goals as well.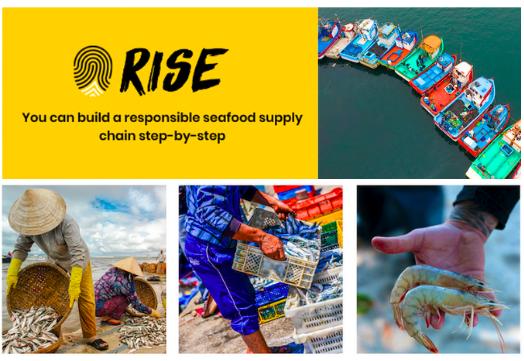 RISE is a project of FishWise
Related news:
editorial@seafood.media
www.seafood.media