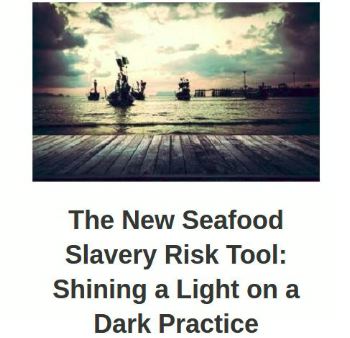 The Seafood Slavery Risk Tool helps businesses identify where they may have issues with their sourcing and take targeted steps to address them.
The New Seafood Slavery Risk Tool: Shining a light on a dark practice

UNITED STATES
Tuesday, March 13, 2018, 08:50 (GMT + 9)
Imagine you're a young father, from Myanmar, who has come to Thailand with this simple goal: to find work as a fisherman and support your family. But once aboard, your time at sea stretches to weeks, months, or even a year. You find yourself working 20 hours a day, at one of the world's most dangerous occupations, wearing just flip flops. You sleep in unsanitary quarters, and are subject to violence and intimidation.

But the biggest surprise occurs when the boat finally docks: you are kept in locked quarters, and not allowed to come ashore. And where would you go, anyway? After all, the captain has locked away your passport, and kept much of your wages.

This existence of seafood slavery is real, and occurring in many parts of the globe. But what may be even more shocking is that the byproduct of this underworld economy—shrimp, crab, snapper, and other common seafoods—can make its way to our markets and eventually, our tables…right here in the United States.

The Monterey Bay Aquarium Seafood Watch program wants to help businesses keep slavery out of their seafood sourcing. On February 1, 2018, in coordination with Liberty Asia and the Sustainable Fisheries Partnership, it will release an online tool enabling restaurants and suppliers to identify the risk of forced labour, human trafficking or hazardous child labour in the fishery operations that supply their seafood.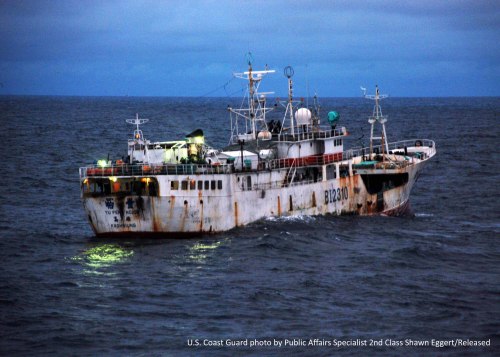 A Groundbreaking Exposé

Human rights abuses in fishing have been around as long as fishing itself—perhaps for thousands of years—but came into striking focus in 2015, when the Associated Press did a groundbreaking series of articles that graphically and painfully chronicled the problem, even using satellite tracking to follow the tortuous path of tainted seafood from boat, to supplier, to stores across the world. One troubling takeaway: The seafood you buy at your local grocery store, or even your local restaurant, may have been caught by slaves.

"When these articles came out, our business partners said, 'We look to you as experts in sustainability— where do we begin?' " says Dr. Sara McDonald, Seafood Watch senior fisheries scientist. "So we partnered with other organizations who had received similar requests and started working on a tool to assess egregious human trafficking, forced labour, and hazardous child labour."

Birgitte Krogh-Poulsen, a specialist on forced labour and child labour who has worked for the International Labour Organization, saw the effects of human rights abuses in Thailand, where families from Myanmar live in "absolute squalor," awaiting the return of husbands and fathers at sea.

"But it's not just a Southeast Asia problem," Sara notes. "There have been recent articles about slavery in the UK scallop industry, and the Hawaii longline fishery. The fishing industry employs a lot of migrant workers everywhere."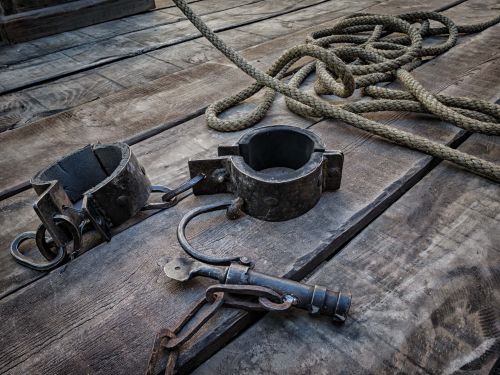 Stolen at Sea

How can such cruel practices occur in society today? The answer almost always involves one thing: money. "Myanmar is one of the poorest countries in the world," Sara says. "Relative to that, Thailand looks wealthy." Some workers are desperate enough to take jobs that are characterized as the "four Ds": dirty, dangerous, demeaning, and difficult.

These desperately poor workers cross the border, sometimes with the help of brokers who may take advantage of them, stealing their passports, charging them for food and travel, forcing them to work off their debts before getting paid (called debt bondage). Or they may be kidnapped, and wake up on a fishing vessel. The boat can remain at sea for months, or years, due to something called "trans-shipping." This occurs when other, smaller boats ferry supplies to the larger boat, and transport the catch back to shore. In effect, the fishing vessel becomes a floating island of lawlessness.

Some countries have enacted laws to help ensure workers' rights—but these are only applicable within what's called Exclusive Economic Zones, or EEZs, extending 200 miles to sea. Anything beyond that is considered the "high seas," where vessels must only abide by the flag of the home country to which they are registered. Consequently, ships may adopt a so-called "flag of convenience."

"The boat will register with a country where there are few laws that apply to fishing, vessel operation, human rights, sustainability or pollution," says Sara. "It's like the Wild West."

It's also where the worst offenses occur. "Some vessels will change flags regularly to stay out of the spotlight," Birgitte says. "They're really far from other people, there's limited inspection, and they can get away with a lot. It becomes out of sight, out of mind."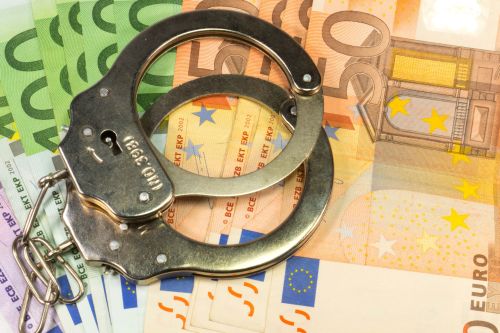 Exposing a Dark Economy

For most of us, it's almost unimaginable that such cruelty could be commonplace on the high seas. But ethical impulses are not always enough to compel action—money is. And that's where the human rights organization, Liberty Asia, comes in. Founder and Managing Director, Duncan Jepson, is a former general counsel and head of compliance at one of Asia's largest investment businesses. He's approaching seafood slavery in a similar way as his other work—following the money.

"The leverage we're using is money laundering," Duncan says. "If you take young kids and stick them on a boat, where they are forced to catch fish, crimes are committed. Therefore, the money that comes from selling the fish off that boat is money laundering. So for a bank, they would be transacting the proceeds of crime. And they don't want to do business that attracts this kind of attention."

"If our tool can provide information to the banks, what they start to do is put pressure on the boats. They might say, 'You must have transponders aboard.' Or, 'We want closed-circuit TV on vessels.' Then we'll start to see movement in the right direction. You're exposing these practices, which causes them to make decisions differently."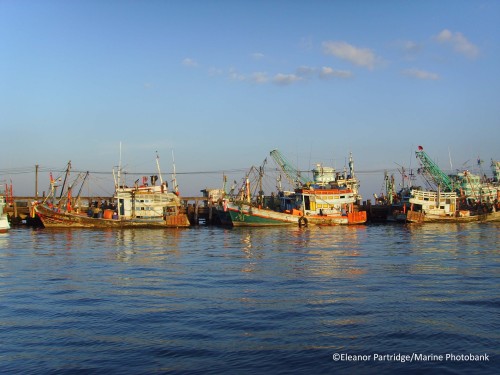 How the Tool Works

The Seafood Slavery Risk Tool provides free, online information to partners, suppliers, food service companies, the financial industry, NGOs and others to assess the risk of forced labor, human trafficking and hazardous child labor in fisheries.

Information will be gathered from international organizations such as the United Nations International Labour Organization, Federal government reports, credible media articles, peer-reviewed publications, and reports from organizations such as the Environmental Justice Foundation, Slave-Free Seas, and Human Rights Watch.

Users will be able to type in a species name, country, or risk rating, which will produce a risk summary including information on the fishery, geographic area, and type of gear used. A downloadable PDF is available with more in-depth information.

"We're using only publicly available sources that we deem credible," Birgitte says. "We want to dig out the information and put it in a decision framework. Our message to business is that this is something they can do as part of their due diligence. They can talk to their suppliers and engage with them."

The Seafood Slavery Risk Tool will rate fisheries on four risk levels: critical, high, moderate, or low. Assessments will be made on the presence of credible evidence of slavery in the fishery, a related fishery, or similar industry. It will also assess each fishery based on whether "country criteria" have been met, based on internationally accepted protocols and standards for protections for workers.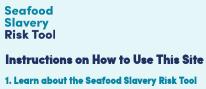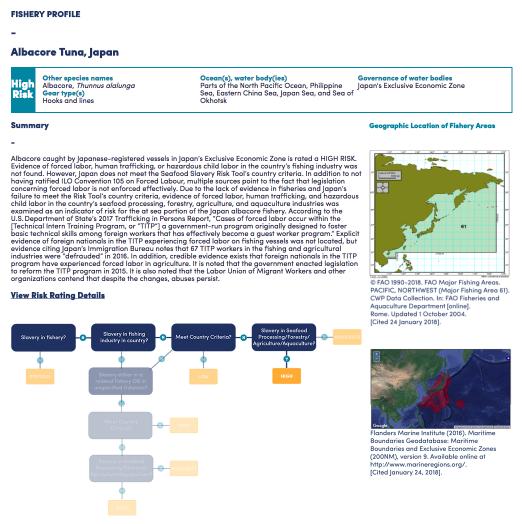 Boycotts May Not be the Answer

For consumers, it seems only natural to boycott fisheries implicated in slavery. However, the information in the tool will not be included in the popular Seafood Watch recommendations for commonly available seafood. This is because of an unavoidable irony: Simply boycotting such fisheries can make the lives of these workers worse, not better.

"We don't have an Avoid rating in the Seafood Slavery Risk Tool," says Sara. "There is a very real risk that if consumers and buyers start avoiding those products, it can drive the problem further underground, putting people on those vessels in a worse position. The producers will just sell to a less scrupulous provider. It's important to keep this issue in the sunshine, and influence producers to make changes in how they do business."

No one expects positive change to happen overnight. But thanks to increased awareness, media exposure, and the information available in the Seafood Slavery Risk Tool, the process has started. By exposing these horrific practices, and bringing market forces to bear on the problem, we can begin to address human trafficking, forced labor, and hazardous child labor in the fishing industry.

"We're taking a really important first step," Sara says. "A few years ago, there was little or no awareness of the problem. Now we have a starting point for businesses to take action."
_______________________________________________________