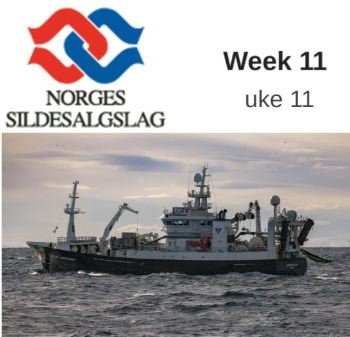 Photo: EMSPhoto/Eivind Sævik (2023)/Norges Sildesalgslag
The Norwegian Pelagic Fishing Course in Week 11

NORWAY
Tuesday, March 21, 2023, 01:00 (GMT + 9)
Capelin fishing in the Barents Sea is coming to an end and leveling off with Blue whiting fishing

Capelin:

When week 11 is now finished, there are around 2,800 tonnes of capelin left out of the quota of 37,150 tonnes. Around 21,300 were taken this week, a doubling from the previous week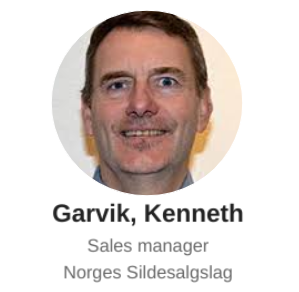 "It has been consistently good fishing, all credit to the fishermen and buyers who have contributed here", says acting sales manager Sigurd Vedøy.
Most of the catches this week have been taken northwest of Nordkapp and live from Tromsø to Florø.
"A lot has gone into roe pressing this week. The last boats are in the field and we imagine that the fishing will end this week. The price has been consistently good and rising now at the end, so many are satisfied with both it and the supply of fish", says Vedøy
Blue whiting (Micromesistius poutassou):

At the end of the week, the agreement with the EU came into place and the exchange agreement means that Norwegian vessels have around 74,000 tonnes of extra blue whiting in addition to the original quota of 304,000 tonnes. Norwegian vessels also have the opportunity to fish in the EU zone.

EMSPhoto/Eivind Sævik (2023)/Norges Sildesalgslag
"It had started to dabble in international waters when the agreement came, so now the fleet has been drawn into the EU zone", says Vedøy.
There are now 5-6 boats on the field with more on the way. so far around 206,000 tonnes of the total quota have been taken, which is around 380,000 after the exchange agreement.
Mackerel:

There have been some smaller catches of horse mackerel both north and south of Stadt which have gone to Florø as well as 20 tonnes of mackerel taken south of Bergen
Author/Source: Roar Bjånesøy / Norges Sildesalgslag (translated from original in norwegian)
editorial@seafood.media
www.seafood.media