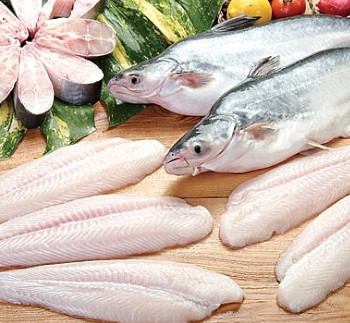 Image: Vasep / FIS
Pangasius exports to Germany optimistic in the first 2 months of 2023

VIET NAM
Thursday, March 23, 2023, 07:00 (GMT + 9)
In the first two months of 2023, Germany was among the few markets that recorded positive growth in imports of Vietnamese pangasius. While pangasius exports to the top 10 markets all decreased by 8% - 60% over the same period, Germany - the 9th ranked market still maintained a growth rate of 81%.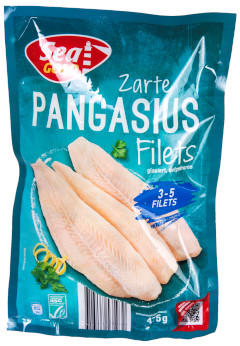 By the end of February 2023, pangasius exports to the German market reached more than 6.2 million USD, an increase of 81% over the same period in 2022 and accounted for 2.6% of the total export value of Vietnamese pangasius to markets. . The proportion of the German market in the first two months of this year was much higher than that of the same period last year (only 0.9%).
Photo: Netto Market Discount -->
In 2022, Germany is also in the top 2 importing markets of Vietnamese pangasius in the EU after the Netherlands, accounting for 1.2% with nearly 30 million USD, up 37% compared to 2021.
In the first two months of 2023, pangasius under code 0304 (except for fish cakes and surimi products) accounted for 98.3% of total pangasius exports to Germany, while pangasius live/fresh/frozen/dried (under code 03) (except fish under code 0304) accounted for only 1.7%. In these two months, Vietnam has no processed pangasius products to export to Germany, possibly due to inflation factors that make consumers tend to pay more attention to frozen products to save costs.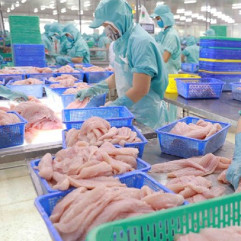 <-- Photo: ASEAN / FIS
The biggest challenges for the German economy in general and the pangasius market in particular are still the war in Ukraine, its accompanying economic consequences, the weak global economic health, energy and consumer prices. usage as well as the security of energy supplies.
Although the inflation rate has dropped markedly to 8.6%, after 3 consecutive months remaining above 10%, Germany is still among the top countries with the highest inflation rate among major economies. Inflation also changes the seafood consumption trend of the country with Europe's largest economy. Instead of consuming more fresh/chilled seafood, Germans are increasing their consumption of frozen seafood.
Since energy and food prices are no longer at the high levels of the previous year, the overall German inflation rate is expected to decline significantly from March 2023. This can be considered as one of the optimistic signals for Vietnam's pangasius exports to Germany.
By Thu Hang | Vasep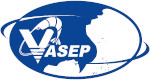 editorial@seafood.media
www.seafood.media