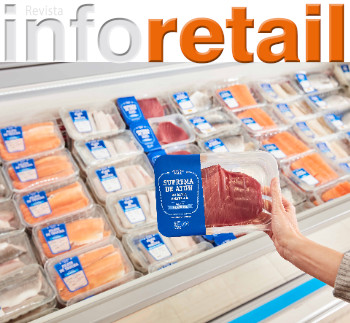 Image: Inforetail / FIS
Lidl is committed to responsible aquaculture

SPAIN
Friday, March 24, 2023, 07:30 (GMT + 9)
It plans to achieve 100% sustainable certification in all fish families this year

Source: Lidl / FIS
Lidl advances in its commitment to fishing and aquaculture sustainability and intends to achieve, during this 2023, 100% sustainable certification in all families of certifiable fish products. Currently, the chain has 97% certification of certifiable references with various seals that endorse sustainable fishing and aquaculture.
Lidl's commitment to sustainability dates back to 2003, when the company began to market fish certified under the Marine Stewardship Council (MSC) standard, a seal that guarantees the protection of species, minimizes impacts on the marine ecosystem and that contributes to the sustainable development of the fishing sector, allowing thousands of Spanish fishing families to maintain their livelihood in the future.
Since then, the company has incorporated certifications such as Aquaculture Stewardship (ASC) that ensures responsible aquaculture, advocating for the preservation of the natural environment, biodiversity and diversity of species, good health and animal husbandry, among other standards. Other notable certifications are Global G.A.P, which certifies good practices in aquaculture and food safety, and organic product certification.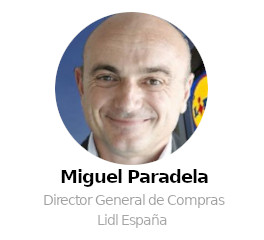 Likewise, its assortment only consists of fish and crustaceans that are obtained with respectful capture methods, which minimize by-catch and the capture of juveniles, and which are respectful with the environment. In this way, Lidl is positioned as the company that markets the most MSC-certified products in the national market with its own brand.
In addition to offering its consumers sustainable products, the company has around 200 permanent and seasonal offer references, thus positioning itself as one of the three fastest growing retailers in fresh fish sales and the second leading supermarket chain in sales. of frozen fish, according to data from Kantar Wordpanel.
"At Lidl we want to bring the largest number of references of both fresh and deep-frozen fish to the consumer at the best price, which is why we have such a varied and sustainable assortment, so that they can find the most suitable products according to their needs," says the General Director of Purchasing. of Lidl in Spain, Miguel Paradela.
Source: Inforetail

editorial@seafood.media
www.seafood.media