The Medfish Project publishes the pre-evaluations on the sustainability of three new fisheries

Photo: Medfish
In early 2020, the team of experts from the audit entity Lloyd's Register has finalized the pre-assessment reports of the three new fisheries within the framework of the Medfish Project in Spain.
This first step of working with the fisheries has meant that they are analyzed based on the MSC Fisheries Standard, in order to identify their strengths and potential areas for improvement in relation to the status of the target species, the impacts on other species, habitats or the general ecosystem as well as management systems and governance.
The results of the pre-assessment reports are the starting point from which to start working on improving the environmental sustainability of each of the fisheries. To this end, specific workshops will be organized with stakeholders relevant, in order to review the content of the reports in a participatory manner and, later, define improvement actions for each of the weaknesses highlighted in them. These actions will be included in action plans specific, whose development and execution by relevant actors will be supported by MSC and WWF.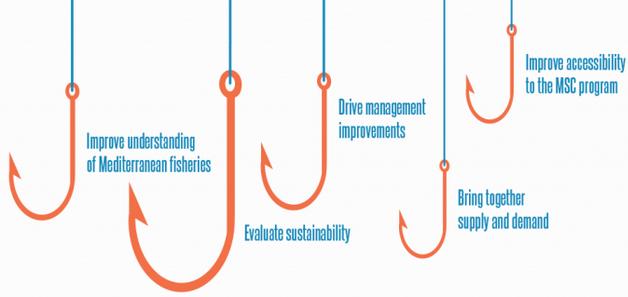 Objetives MedFish (Photo: Medfish)
Results of the pre-evaluations
In view of the reports, the three pre-evaluated fisheries share a series of strengths and aspects with room for improvement. Overall, the gears used respectively are highly selective, with very low bycatch and low impact on habitats or the overall ecosystem.
Likewise, the octopus management plan, recently approved in plenary session and pending the processing of the order by the Generalitat of Catalonia, provides a clear framework of governance for the fishery, with well-defined roles and responsibilities, which are check regularly.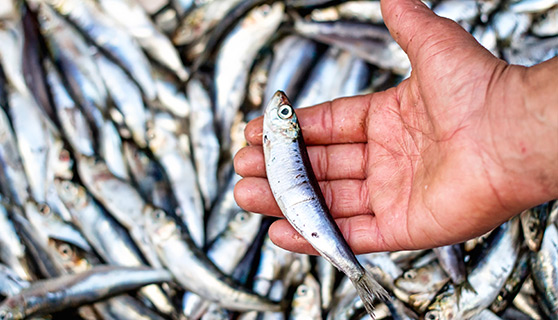 Photo: Medfish
On the other hand, none of the three fisheries has well defined catch control rules that limit the fishing of the target species as their populations approach their biological limits.
In this sense, there are no formal quantitative evaluations for octopus and llampuga populations. In the case of sardines, the biomass of its population is in decline, with fishing mortality above the maximum sustainable yield, while the anchovy population seems to be in a less unfavorable situation.