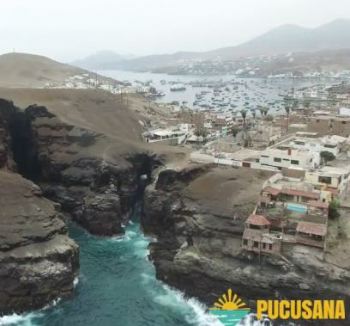 Panoramic of Putusana (Photo: Putusana Tourist Bureau)
Pucusana: relegated fishing activity

PERU
Sunday, May 22, 2022, 04:40 (GMT + 9)
Pucusana has an area of ​​37.84 square kilometers and has approximately 17,000 inhabitants, which makes this district the fifth least populated in the province of Lima.
According to the anthropologist César Espinoza Fuentes, its name derives from "Pucu" (red in coastal Quechua) in allusion to the reddish hills due to the iron oxide in the area; and to the Aymara particle "Sana" which means "abundance of something". This fishing village from Chilca reached district status in 1943, when it encompassed the then hamlets of San Bartolo, Cantera and Yesera. In its geographical configuration, the "Boquerón del Diablo" can be seen, a 50-meter tunnel, opened in living rock through whose channel roaring waves run, and the resorts of Galapagos Island, Naplo, Las Ninfas, La Yesera, Club Náutico Poseidon, La Quipa, La Honda and La Tiza.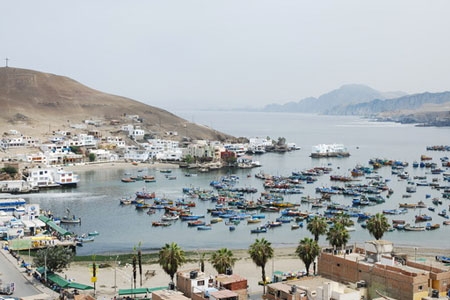 Panoramic view of Pucusana

Between fishermen and people dedicated to related activities, it occupies more than 3,000 people related to the capture and commercialization of giant squid, pejerrey, bonito and parakeet, among others. According to the Ministry of Production (PRODUCE), in 2020, 15,606 metric tons of fishery products were landed, although in 2018 the extraction exceeded 46 thousand tons. Due to its proximity to Lima (it is at kilometer 60 of the South Pan-American Highway) and the abundance of resources in the area, the cove is so attractive that ships from all over the coast come to fish, which has generated enormous congestion. in the Artisanal Fishing Landing and not a few struggles with tourism activities and those of the beach season, in summer.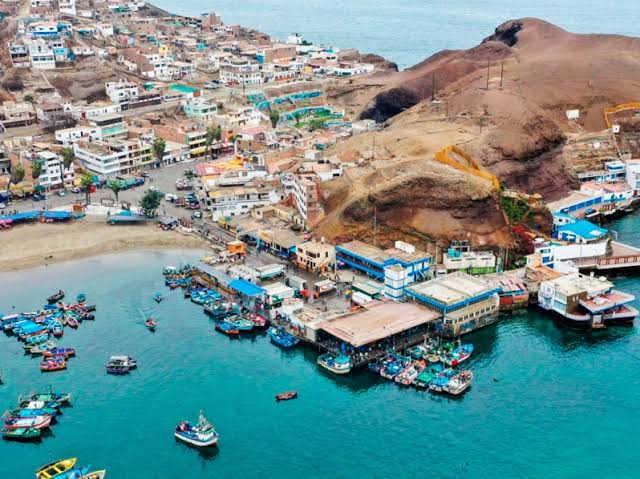 Pucusana fishing port

Given these conditions, more than 15 years ago, the construction of a new landing stage in Grano de Oro was proposed, 2 kilometers from the current fishing pier. In that place, there would be sufficient facilities to develop an infrastructure with a futuristic vision, outside the urban area. It would be large enough to contain ice makers, processing plants, storage chambers, fuel dispensers, and service shops. In short, a place that added value to the fish and the effort of the seamen. For unknown reasons, different public departments put bureaucratic obstacles to PRODUCE, which finally scrapped the plan. Today there is talk of a private project for the Port of Pucusana, which would be about to obtain the authorizations that the State itself could not grant itself to solve the artisanal problem. of the area.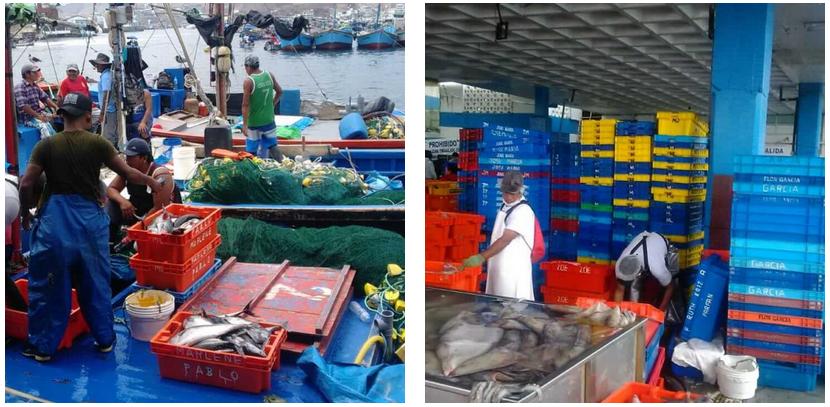 Direct sales experience of fishery products Caleta de Pucusana S.R.L. (OFERMAP)

The local fishermen reject this proposal because they consider that they have taken away the central role in the development of their initiative, and that they have been offered a secondary space in which they would be something like precarious tenants. If they cannot access Grano de Oro, they will never be able to solve their problem in the district. Be careful with the conflict analysts that a very big one can incubate here.

Additionally, Pucusana cries out for an urgent formalization, like all the artisanal fishermen's guilds of the coast. They also require the improvement of the services offered to entrepreneurs in fishing, water sports and tourism, as well as a real commitment from public officials who ignore and neglect an area that could be a real pole of development, if they had the will. of the State that seems to strive to be bigger, when it does not do well what is today its mission by mandate of the laws. For this, they do not need to change the Constitution.

Author/Source: Alfonso Miranda Eyzaguirre/expreso.com.pe
editorial@seafood.media
www.seafood.media