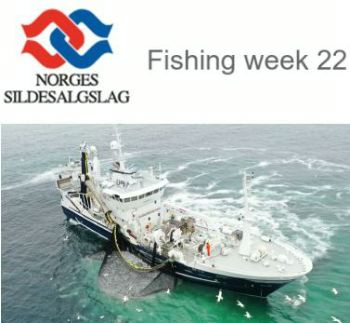 Photo: Roger Nygård / Norway's Herring Sale Team (2020) / Norges Sildesalgslag
Record week on sandeel and good speed for herring fishing in the North Sea

NORWAY
Monday, June 01, 2020, 17:00 (GMT + 9)
Sandeel


As many as 37,300 tonnes of sage have been reported this week, the largest weekly quantity recorded in our registration journals since today's computer system was introduced in 2002.
At first, the catch was somewhat varied, but from Thursday the fleet was mainly collected at Klondyke, and here was good fishing. The highest daily quantity was on Saturday with 9,300 tonnes from 6 boats, while the lowest was on Tuesday with only three catches totaling almost 1,900 tonnes.
A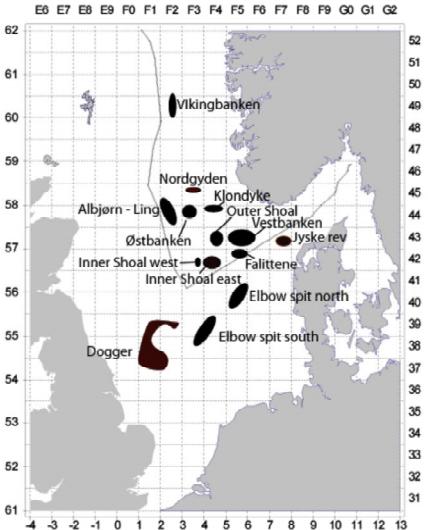 s mentioned, most of the fish was caught at Klondyke, more than 29,000 tonnes coming from this field.
But all this fish must also be delivered and produced, almost all catches have been delivered to facilities in Norway, only four catches have gone to a foreign port. And with so much fish, there is some waiting time for delivery at some plants. Now on Saturday it was a three day wait at most.
But it is not just the weekly quantity that is a record, but also the quantity of sizzling on a keel from a Norwegian vessel was set this week when Gerda Marie on Thursday reported a total of 2 350 tonnes. With good fishing and such capacity it is fast to get many tonnes of sea bass. Of this year's quota of 250,000 tonnes, approx. 92,000 tonnes.
North Sea

This week, the North Sea Herring Fleet was in serious activity for this season. 28 boats, including 17 ringnotes and 11 from the coast, have registered this week. In total, approx. 11 600 tonnes. At first, the catches were taken on the Viking bank, the Oseberg field, but later in the week the fleet moved further south and now this weekend the fleet is in the area between Heimdal and Balder, towards the border of the EU zone. On Thursday, some vessels were over the border and inside the EU zone and some catches, 1 125 tonnes, were taken together.
The herring caught so far is of a not very large size, averaging 122 to 182 grams and with a weighted total cut of 138 grams. But interest on the buyer side is good and matting production is underway, 2,900 tonnes have been delivered or on tour to receive this use. Both Norwegian and Danish mat auction are active. Next week good pressure is expected in fishing and we hope the fleet finds good conditions in the Norwegian zone. Participation is expected to increase over time.
Mackerel / Horse mackerel


This week there has been a slight upswing in coastal mackerel fishing, 19 catches totaling 97 tonnes are locked, all to fresh markets. Especially now this weekend there have been some registrations, approx. 50 tonnes that have not been auctioned yet. After Friday's auction, there were approx. 20 tonnes unsold. A total of 67 tonnes of mackerel were sold at the fresh mackerel auctions this week. We hope sales will pick up in the coming weeks. The mackerel is fished in many of the municipalities from Stavanger in the south to Vanylven in the north, but mostly in the Ryfylke Fjords area. The average size of what is reported is 400 to 500 grams.
There are also some catches with horse mackerel, three catches totaling 32 tons. All catches are locked in Hjelmeland municipality.
Other fishing.

Of other fish species, a blue whiting catch of 480 tonnes has been caught. This is taken in the Faroese zone.
Author: Author: Kenneth Garvik / Norges Sildesalgslag