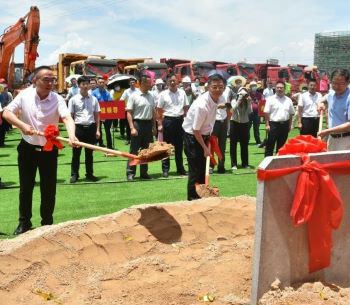 Photo courtesy from Zhu Yulong - TaiHaiNet.com
Fujian's first abalone processing industrial park settled in Putian Xiuyu

CHINA
Tuesday, June 28, 2022, 07:00 (GMT + 9)
It is estimated that the annual output value is 1.5 billion yuan! (U$D 224M)
On June 25, the groundbreaking ceremony of the Xiuyu District Abalone Science and Technology Industrial Park and Yilu Xianban Production and R&D Base Project was held. This is the first abalone processing industrial park in the province and the first professional aquatic product deep processing park in Putian City. Provincial, municipal and district leaders Qiu Zhangquan, Zhang Boxong, Zheng Songqing and Zheng Xinqun participated in the event.
It is understood that the Abalone Industrial Park project in Xiuyu District is located in the Huashi Industrial Park, with a total planned construction area of about 200 mu. It is based on abalone processing and integrates collection, marine food processing, cold chain storage, product display, production and sightseeing experience. The marine product processing demonstration industrial park. The industrial park introduced the seafood production and research and development base project of Yilu Xianban (Fujian) Food Co., Ltd. with a total investment of 230 million yuan (U$D 34.4M).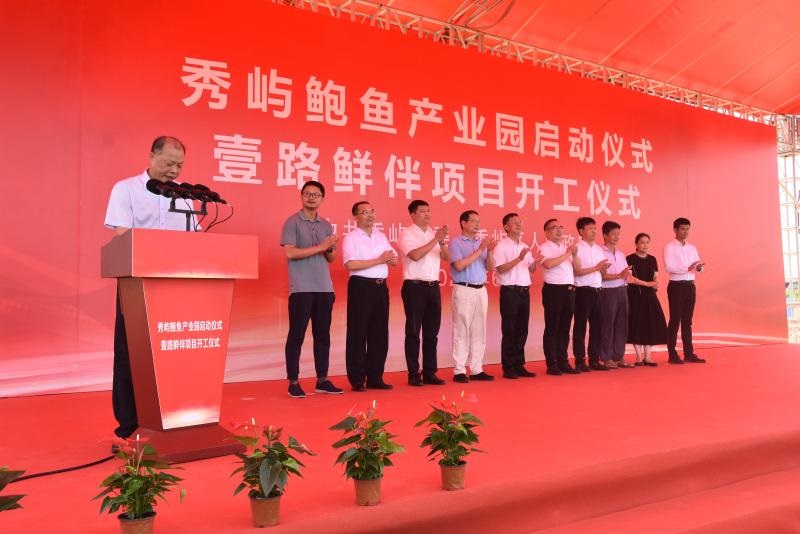 Photo courtesy from Zhu Yulong - TaiHaiNet.com
In the first phase, a standardized production workshop of 40,000 square meters will be built, supporting 3 frozen warehouses with a storage capacity of 12,000 tons. Product production base and R&D center; in the second phase, a 20,000-square-meter export standard production workshop will be built, equipped with a cold chain center for quick-frozen products and a Nanri abalone sorting center. After the project is put into operation, it is expected to create an annual output value of 1.5 billion yuan (U$D 224M).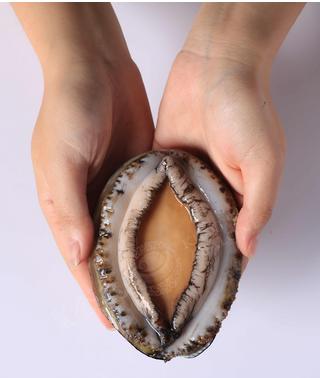 Abalone is known as "soft gold in the sea". The sea area of Xiuyu District is 2,800 square kilometers, with beautiful scenery, excellent water quality and lush algae. Based on marine resources and taking full advantage of the "three bays", Xiuyu District has formed an advantageous aquatic product breeding industry belt with a combination of abalone, sea cucumber, shrimp, kelp and other aquaculture species. The development of the aquaculture industry has driven the growth of the abalone processing industry. Many aquatic product processing enterprises such as Huifeng, Huilong, Xingcheng, Haizhiyuan, and Luo Nongfu have carried out abalone processing, and launched dried abalone, canned food, ready-to-eat, frozen products, etc. Multiple series of products.
The annual processing capacity of abalone in the region is more than 3,000 tons, the output value is 300 million yuan, and the tax revenue is 15 million yuan (U$D 2.24M). Today, relying on the construction of national-level marine ranches and provincial-level marine economic demonstration zones, Xiuyu District will build a 100-billion-billion marine economic industrial cluster, focusing on the planning and construction of abalone industrial parks, ushering in new development opportunities for the abalone industry.
Source: Fujian Daily APP—New Fujian reporter Chen Haner
editorial@seafood.media
www.seafood.media