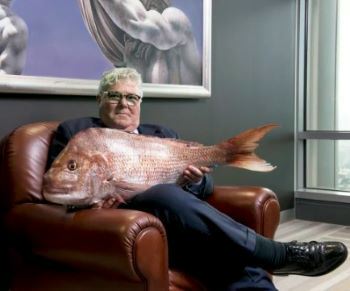 Tassal Group chairman David Williams - Photo: Financial Review
Tassal entry is not Cooke's first rodeo

AUSTRALIA
Wednesday, June 29, 2022, 07:00 (GMT + 9)
Canadian seafood business Cooke Inc has temporarily ended the mystery at Tassal Group, but potential created a whole new chapter in the listed salmon producer's rollercoaster ride.
New Brunswick, Canada-based Cooke outed itself as the true owner of a 5.4 per cent stake in the Tassal, using veteran agribusiness banker and former Tassal Group chairman David Williams to buy stock on its behalf.
Cooke, a company with about C$2 billion a year turnover, isn't in the business of buying stakes in listed Australian companies. Clearly, it's assessing all options at Tassal, including a takeover.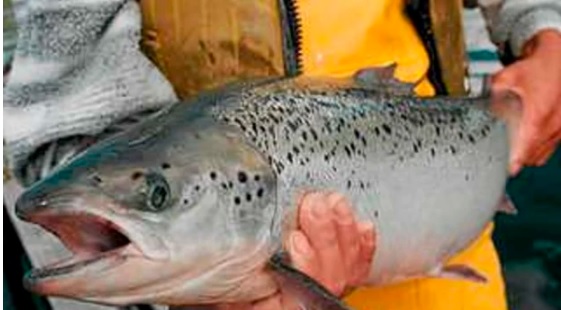 Tassal's salmon hark back to New Brusnwick, Canada, the home of its new shareholder. Photo: Financial Review
Interestingly, it's not Cooke's first look at Tassal or the Australian salmon industry.
It's well-known Cooke missed out on Huon Aquaculture last year, when Brazilian JBS beat it in a three-way scrap that also involved Andrew Forrest's Tattarang.
But Street Talk understands Cooke has had its eye on Tassal all along.
In 2010, Australian buyout firm Pacific Equity Partners lobbed a reasonably aggressive $278 million bid Tassal, that ultimately fell flat.
And guess who was lurking in the shadows at around the same time? Yep, Cooke.

Photo courtesy from Cooke Inc.
More than a decade has passed since and the privately held Cooke's got better at executing M&A, picking up businesses around the world.
It was lured into Huon Aquaculture's auction by Grant Samuel - and Cooke's adviser Kidder Williams - and showed it could act decisively when it saw something it wanted.
For now, it has the corporate plumbing in place for a bid. Kidder Williams and law firm Allens are in its corner. Goldman Sachs is in Tassal's camp.
It would be ironic if Cooke's interest turned into a takeover bid. Tassal's salmon - and indeed Australia's salmon industry - hails from Cooke's homeland, New Brunswick.
Author / Source: Antony Macdonald, Sarah Thompson and Kanika Sood / Financial Review
editorial@seafood.media
www.seafood.media