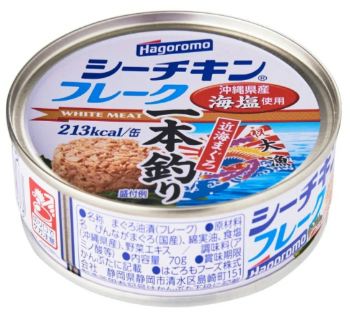 Hagoromo Foods raises prices for tuna products again

JAPAN
Thursday, June 01, 2023, 07:00 (GMT + 9)
Hagoromo Foods will raise the price of tuna products with bonito and albacore
Hagoromo Foods
announced that it will raise the price of 20 items of
"Sea Chicken"
tuna products made with bonito and albacore beginning on August 1 shipment, and 12 items of bonito pet food beginning on September 1 shipment. . This is because the price of bonito and tuna has skyrocketed due to declining catches.
The company increased the price of tuna products three times in 2022-23, but will increase the price again as the price of raw materials continues to increase. The price increase rate for 20 items is 10.6-15.0%. "Sea Chicken Mild EO (70 grams)" will cost 210 yen excluding tax and will be 13.5% higher.
According to the company, skipjack prices increased by around 20% between November 2018 and July 2022, mainly due to a decrease in catches. In April, the price increased by around 17% compared to July 2010.
The price of albacore has skyrocketed due to the poor catch in 2022, and sales of some products that use the same tuna have been suspended since July of the same year. Products that are on pause are also subject to price increases, but "the prospect of resuming sales is undecided" (responsible).
Pet foods using tuna and bonito will also increase by 8.0-20.0%. "Nekomanma's bag with shirasu" is 15.4% higher.
Hagoromo Foods posted a net loss of 1.3 billion yen in the fiscal year ending March 2023, the first deficit in 10 years, as price increases could not keep pace with rising commodity prices. In addition to tuna and bonito, which are the main raw materials, the cost of sales increased by 11% due to the rise in the prices of secondary materials such as oil and container packaging materials, which put pressure on the results. In the fiscal year ending March 2012, it is expected to return to the black of 800 million yen due to price increase penetration.