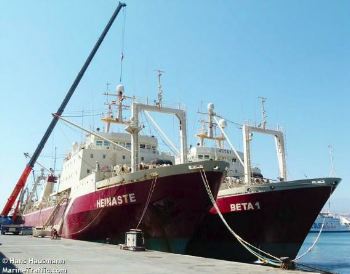 F/V Heniaste and F/V Beta1. (Photo: Courtesy Hans Hausmann /MarineTraffic.com)
Namibians sue Icelanders over USD 29m trawler

NAMIBIA
Thursday, July 18, 2019, 18:00 (GMT + 9)
Two Namibian fishing companies are asking the High Court to block their Iceland business partners from selling a fishing vessel worth NAD 400 million (USD 28.6 million) they jointly own.
The Namibian fishing companies Sinco Fishing Pty Ltd and Epango Fishing Pty Ltd on Monday filed a case at the Windhoek High Court to stop four companies in which an Iceland fishing group, Samherji HF, has stakes, from winding up a joint venture company between the Iceland company and the two Namibian firms.
The partnership between the two Namibian companies and Samherji HF dates back to 2013, when the government encouraged Namibian companies to form joint ventures with international partners to benefit from fishing quotas.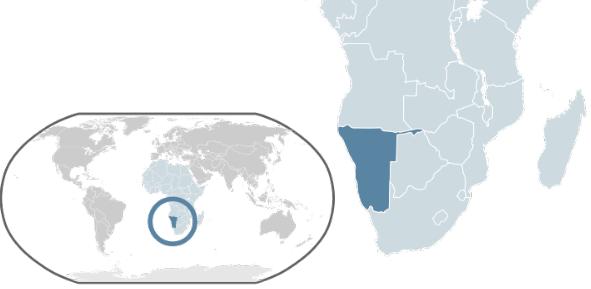 Sinco Fishing and Epango Fishing were among five Namibian companies that formed a joint venture with Samherji HF, as part of Esja Holdings, to start Esja Fishing Pty – now called Arcticnam – to manage and market their partnership.
The Namibian companies, which hold horse mackerel fishing rights, have a 51% stake in Arcticnam, while the Icelandic-owned Esja Holdings has a stake of 49%.
According to court papers, the partnership decided to borrow NAD 400 million in 2015 to buy a fishing vessel called Heinaste.
The joint venture used the company Heinaste Investments – owned by the same Icelanders – from Cyprus to fund the purchase of the vessel with a NAD 400 million loan.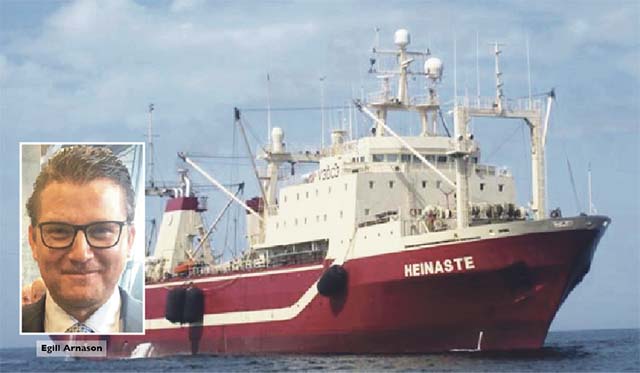 Photo: courtesy The Namibian
There was a catch, though. The vessel was to be owned by another entity called Arcticnam Investments Pty Ltd, which in turn was to be owned by the same joint venture, but with the Icelandic group having the majority shareholding.
The Namibian partners in the joint venture are claiming in documents filed at the court that they believed their fishing quotas were used to pay off the loan – but it appears this was not done.
Now their Iceland partners want an urgent meeting next month to, among others, force the Namibians to sell the vessel valued at NAD 400 million because of an unpaid loan.
This has prompted the local partners to approach the court to stop the sale.
Source: Shinovene Immanuel/namibian.com.na | Read full story here