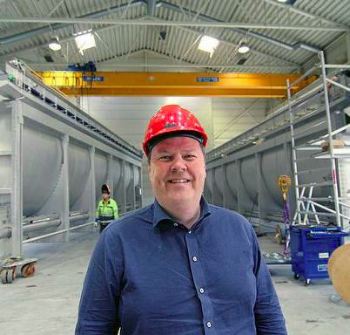 Klaus Hoseth, CEO de Stranda Prolog. (Photo Stranda Prolog)
Norwegian company will supply equipment to Australis for more than USD 11 million

CHILE
Thursday, July 18, 2019, 22:30 (GMT + 9)
Norwegian company Stranda Prolog confirmed an agreement with Australis Mar - a company linked to Australis Seafoods - to supply equipment for almost NOK 100 million (USD 11.6 million).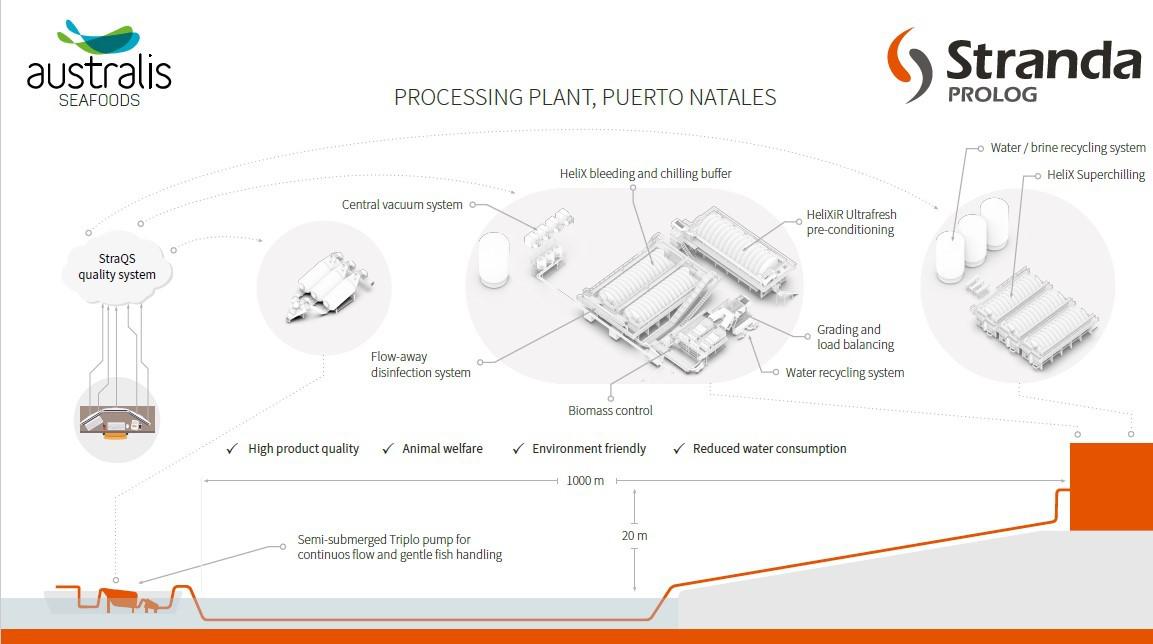 Outline of the project for Australis | Click on the graphic to enlarge it (Source: Stranda Prolog)
The contract includes the handling of raw material for the new Australis Mar factory in Puerto Natales, in the Magallanes region and the Chilean Antarctic. Parts of the plant will be operational in one year, and it is expected to be fully operational by 2020/2021.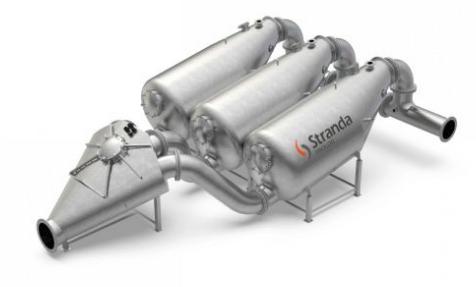 Stranda Prolog Fish Pump | Photo: Stranda Prolog
Stranda will provide, among other things, pump solutions "from the sea to the factory", the HeliXir Ultrafresh tank, bleeding equipment, several large Super HeliX cooling tanks, central aspiration, and a water and energy saving system.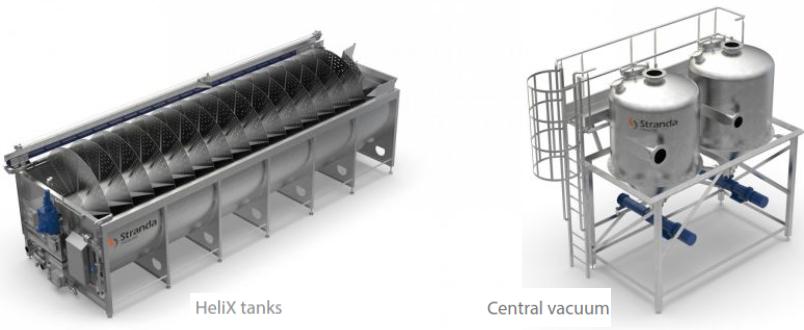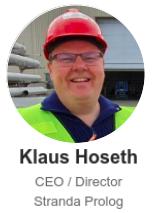 "This contract is a breakthrough for the company's approach to exports and new technologies," said Stranda Prolog CEO Klaus Hoseth.
"For decades, we have focused on systems for better fish welfare, better quality raw materials and a more environmentally friendly production. Australis realized this, we had a good dialogue and we were able to consolidate the project more and more," he added.
All the equipment in Stranda Prolog's delivery will be built in Kristiansund and sent by cargo ship via the freight terminal at Høgset in three shipments. These are large quantities: Six HeliX tanks, each the size of a housing, as well as 30-40 containers of other equipment.