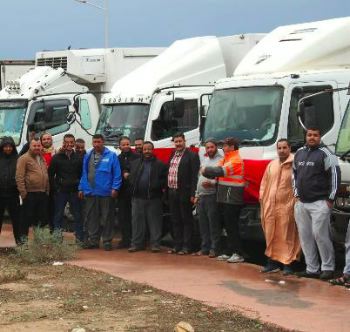 At the heart of the traffic jam, the situation is also tense. Photo: Stockfile
Galician fish beginning to rot after 9 days stuck at Mauritania border

SPAIN
Friday, July 19, 2019, 02:00 (GMT + 9)
The fleet meets today with the Mauritanian Fisheries Minister and the EU to try to unblock the situation.

After being stuck for eight days - reached yesterday - at the Mauritania's exit border, where several groups of people with indefinite claims prevent the passage of dozens of trucks, tons of fresh hake and pomfret are already rotten inside the trailers.

"That load must be destroyed," says shipowner María José de Pazo, who points out that after the time elapsed it is no longer useful for fishmeal

That form Spain's side, given that the catches have not been able to reach the fish markets of Cádiz and Vigo, where the black hake and pompano are sold, respectively. But for Nouakchott there are also problems. There are already several ships that are anchored in the port of Nouadhibou waiting for the trucks to arrive with empty boxes to be able to send the fish to their markets.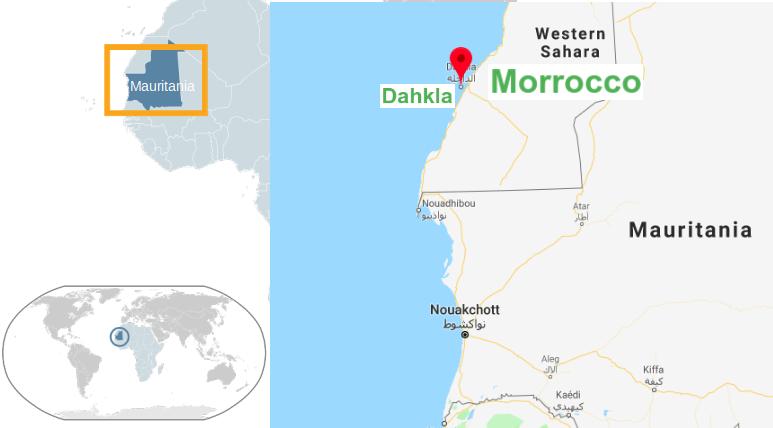 And in the middle, at the heart of the traffic jam, the situation is also tense. Carriers are tired of being "thrown in the middle of the desert sine die", not knowing when the insurgents will take a step forward at the border and will be able to continue circulating.

"The drivers no longer want to make that journey," says the shipowner. Because, in addition, staying there is dangerous. At night there are attempts to rob them and the transporters have to take turns to avoid it.

"We ask them to put up with it, that the traffic jam will soon be resolved, but it is already many days and they are tired of working in these conditions." From the shipowner companies "we do not know anymore what to do", says De Pazo.

She, like the other eleven shipowners - three have already moored their fishing boats -, pins her last hopes on the meeting that they will have today with the Minister of Fisheries of Mauritania, staff of the Spanish Embassy and representatives of the European Commission. The intention, as explained by those affected, is "to demand the derogation of the obligation to land in Mauritanian ports" and to allow ships to leave for other ports, such as Dajla, to avoid road traffic.
Source: E. Abuín / La Voz de Galicia (Read the whole story here)