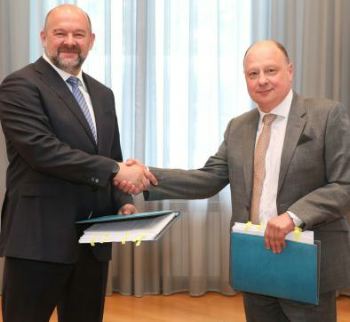 Interim Director General of the Severnaya Verf Shipyard Igor Orlov and the Technical Director of the NOREBO Group Pavel Kosolapov
Severnaya Verf Shipyard and NOREBO Group entered into contracts for the construction of four longliners

RUSSIAN FEDERATION
Thursday, July 02, 2020, 18:00 (GMT + 9)
Interim Director General of the Severnaya Verf Shipyard Igor Orlov and the Technical Director of the NOREBO Group Pavel Kosolapov signed contracts for the construction of four longlines of the 200101 project for the YAMSy company (part of the NOREBO Group).
According to the contracts, in the period from 2022 to 2025 the Severnaya Verf will build and transfer four longliners to the customer.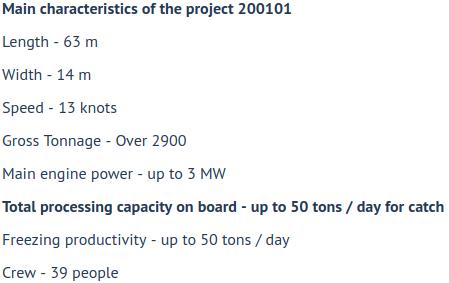 Igor Orlov said: "The contract with the NOREBO Group, one of the largest domestic fishing holdings, is a continuation of diversification of the shipyard's order portfolio in accordance with the order of the President of Russia to increase the production of civilian products at defense enterprises. New shipbuilding contracts are another important step towards the return of domestic shipyards to the civil shipbuilding market - a market that for many decades was a "foreign territory" for Russian shipbuilders. It's positive that the Severnaya Verf Shipyard concludes an agreement specifically with the NOREBO Group - with a company for which the plant is already building a large series of trawlers of project 170701, and with which it is in close cooperation."
Pavel Kosolapov noted that the NOREBO Group aims to systematically update its fleet: "We are interested in our ships being economical, energy efficient, environmentally friendly and productive. Therefore, we have chosen a new project, the most technologically advanced in world fishing. The developer of the project will be the Russian company Nautic-Rus, with which we are actively cooperating under contracts with the Severnaya Verf for the construction of ten trawler processors. " Pavel Kosolapov specified that fishing vessels will operate in the fishing areas of the Far Eastern Basin. The new NOREBO vessels are intended for longline fishery for Pacific cod, halibut and macrus. Longline fishing equipment provides for the possibility of deep processing of catches on board the vessel.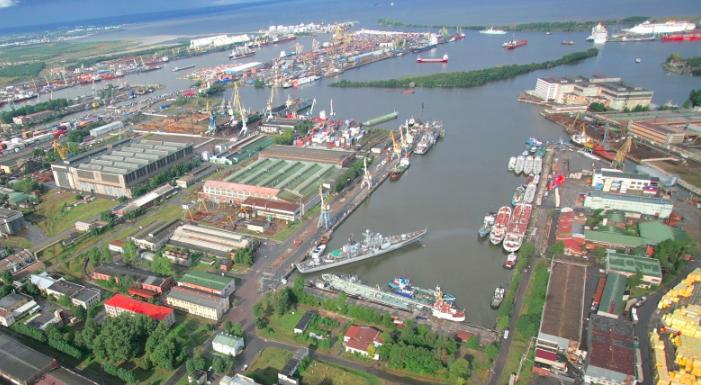 Aerial view of the Severnaya Verf Shipyard complex
Financing of NOREBO investment projects is carried out at the expense of the Group's own funds and Sberbank of Russia borrowed funds.
Prior to the signing of today's contracts at the North Shipyard, contracts were signed with NOREBO for the construction of ten trawlers. The plant also builds four longlines for RK Virma (Gandvik-1, Gandvik-2, Gandvik-3) and Globus LLC (Marlin).