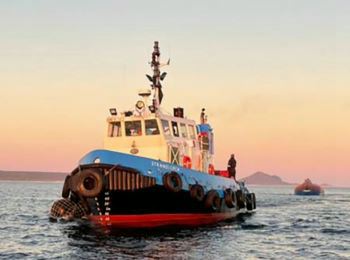 Photo courtesy from Daily Maverick
Salvage operation under way after fishing vessel capsizes off Cape Point Nature Reserve

SOUTH AFRICA
Friday, July 01, 2022, 07:00 (GMT + 9)
The following is an excerpt from an article published by Daily Maverick:
What started as a normal fishing trip on Sunday was to end sometime on Wednesday night when salvage operators expected to finish towing a stricken vessel to Cape Town harbour. The Restless Wave capsized off the coast of the Cape Point Nature Reserve at the weekend.
Early on Sunday morning, the Saldanha Bay-registered vessel, the Restless Wave, capsized eight nautical miles south of Cape Point. It happened quickly, with the National Sea Rescue Initiative (NSRI) saying: "It is believed that the vessel capsized in under a minute."
The good news is that none of the 12 crew on board was injured and all were rescued by nearby boats. The bad news was that the vessel, with a fuel capacity of 45,000 litres, was stranded upside down, threatening marine life in a biodiverse and protected area.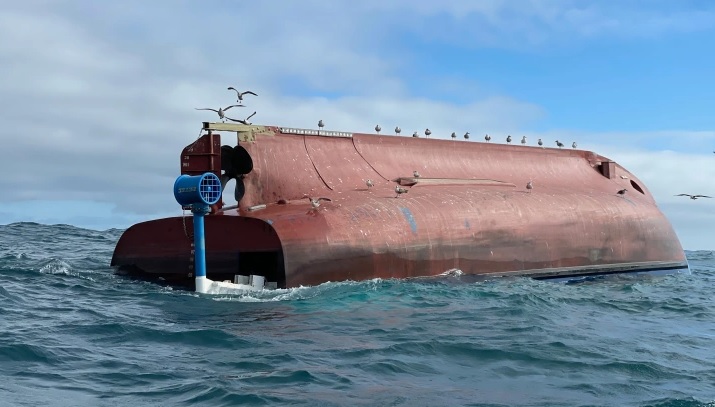 The upturned hull of the purse seine fishing vessel Restless Wave lying offshore from Platboom at Cape Point. Photo courtesy from Daily Maverick
These initial fears are subsiding as the salvage operation comes to an end.
The South African Maritime Safety Authority (Samsa) confirmed in a statement that they are "investigating the capsizing of a fishing vessel resulting in the rescue of 12 fishermen".
The fishermen were transferred to shore following a rescue operation involving two Oceana vessels, with coordination from the Maritime Rescue Coordination Centre.
"The fishing vessel, Restless Wave, is still afloat off Cape Point and a navigation warning has been issued to vessels around the area. A salvage operation is underway to recover the vessel," read the Samsa statement.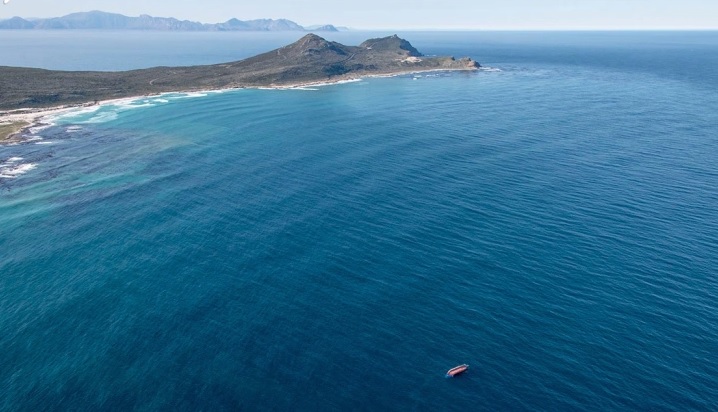 Photo courtesy from Daily Maverick
Asked about the vessel's point of departure and planned destination, Samsa spokesperson Tebogo Ramatjie said it "departed Laaiplek, Berg River Mouth, St Helena Bay, on Saturday 25 June 2022 at 04h00LT, for the fishing grounds from Hout Bay to Cape Point."
Ramatjie confirmed that "all twelve crew were rescued by three fellow fishing vessels operating nearby to the casualty, no fatalities or injuries reported. All the crew have been returned to their home port of Laaiplek at the mouth of the Berg River." The vessels that came to the rescue are Oceana Concord, Oceana Mercury and Alert III. (continues...)
Author / Source: Etahn Van Diemen / Daily Maverick / Read the full article by clicking the link here
editorial@seafood.media
www.seafood.media