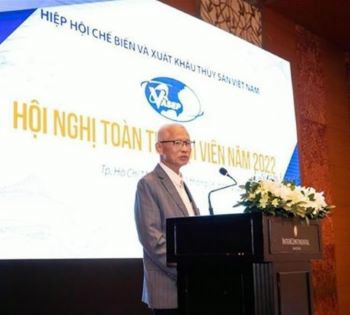 Mr. Ngo Van Ich, Chairman of VASEP was giving the opening speech - Photo courtesy from VASEP
Vasep held the 2022 General conference

VIET NAM
Wednesday, July 06, 2022, 07:00 (GMT + 9)
On June 22, 2022, the Vietnam Association of Seafood Exporter and Producer (VASEP) held the 2022 annual General conference among its members in Ho Chi Minh city with more than 250 attendees. The conference was very honored to had Mr. Le Minh Hoan, the Minister of Agriculture and Rural Development; Ms. Nguyen Thi Hong Minh, the former Vietnam Deputy Minister of Fisheries, and also the Honorary President of VASEP; Mr. Tran Dinh Luan, the Director General of the Directorate of Fisheries; the representative of the Ministry of Agriculture and Rural Development in Ho Chi Minh City office; Mr.Nguyen Nhu Tiep, the Director of Nafiqad Department; Mr. Nhu Van Can, the Director of Aquaculture Department; representative of the Ministry of Home Affairs; representative of Trade Promotion Department, Ministry of Industry and Trade.
The conference was also attended by representatives of leaders in industry associations such as Vietnam Pangasius, Vietnam plastic, Vietnam Timber and Forest products, America Chamber of Commerce in Vietnam, Fine Arts and Wood Processing Association in Ho Chi Minh City, Association of Food Transparency, High Quality Vietnamese products, Food-Foodstuff association of Ho Chi Minh city.
In his opening speech, Mr. Ngo Van Ich- the Chairman of VASEP, said that entering 2022, with the pandemic being pushed back, Vietnam seafood enterprises have rebounded their production and responded to economic recovery programs to increase exports. Besides, right after other countries opened up and started to restore international trade activities, VASEP had actively participated in foreign fairs such as seafood exhibitions in Boston (USA) and in Barcelona (Spain) to restart the trade promotion program and has received the attention of a large number of international customers after 2 years of being interrupted.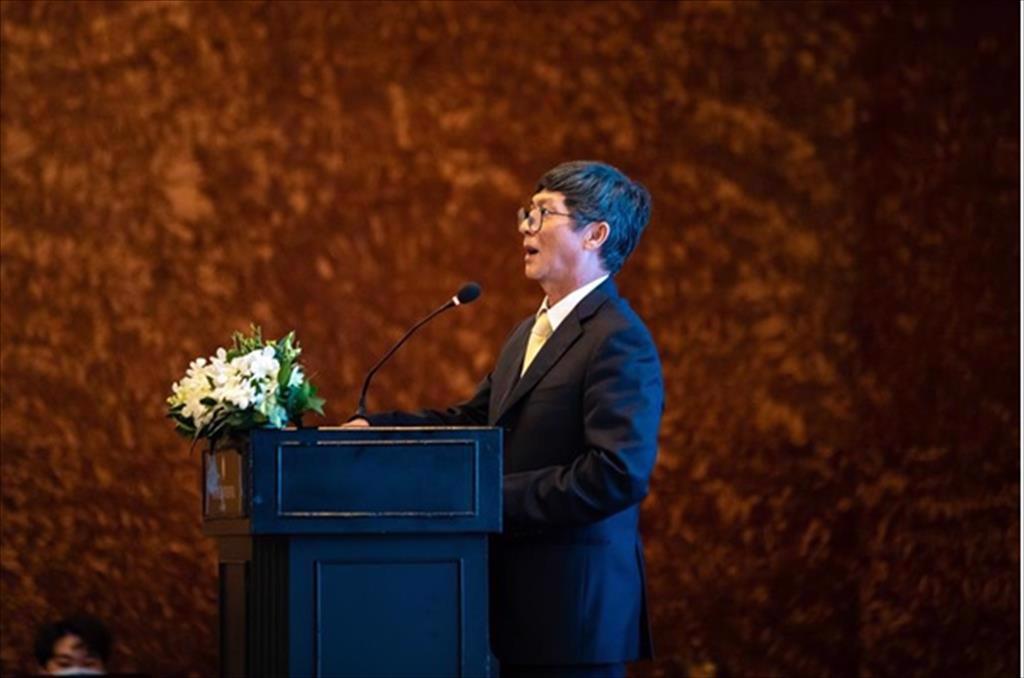 Mr. Truong Dinh Hoe, General Secretary of VASEP was presenting the association's performance in 2021-2022 and direction for 2022-2023 - Photo: VASEP
The efforts of VASEP and enterprises have been proven through the results of seafood export in the first 5 months of 2022, with a turnover of more than 4.7 billion USD (increased by more than 44% over the same period). Vietnamese seafood has been exported to 160 markets in the world with an average increase of 10-15% in export price , recovering strongly during the complicated development of the pandemic.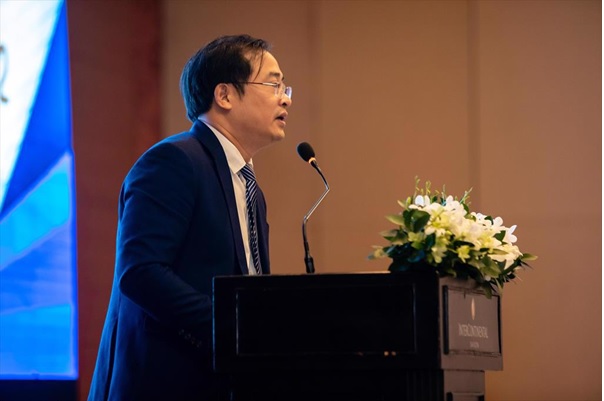 Mr. Nguyen Hoai Nam, Deputy General Secretary of VASEP reported on the assicuation's policy advocacy activities in 2021 - 2022 and orientation for 2022 - 2023 - Photo: VASEP
In response to the developments of the above context, the annual meeting among members of VASEP was an important event, timely summarizing activities during the past time, assessing the production, export situation and market trends to give directions and action plans for VASEP members. This is also an opportunity for enterprises to meet and exchange experiences in overcoming difficulties after 2 years of interruption due to the Covid-19 pandemic. This conference would boost companies to increase exports, affirm the position and development potential of Vietnamese seafood in the world market.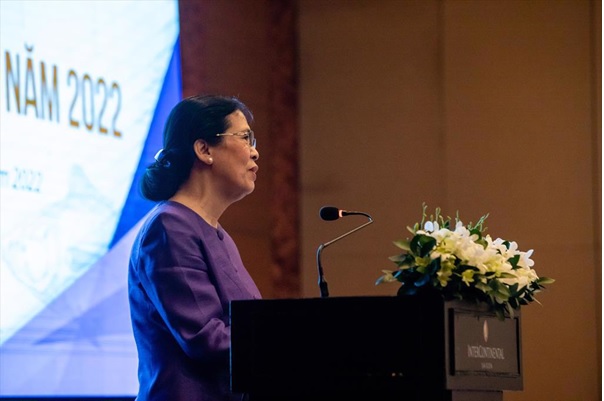 Mrs. Nguyen Thi Thu Sac, General Director of Hai Nam Company Limited spoke about the difficulties in removing the IUU yellow card - Photo: VASEP
In addition to the reports on VASEP's activities in the past 2 years, the conference also created a chance for enterprises to present their current situation and market prospects, any problems and shortcomings of each industry as well as of the whole seafood industry in general.
Source:
Vasep
/ Compiled by Thuy Linh
editorial@seafood.media
www.seafood.media