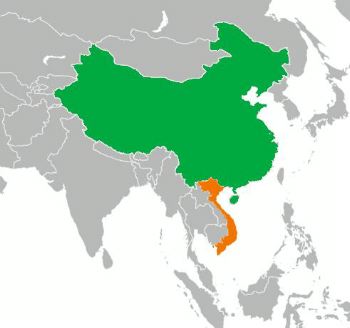 The bilateral relations between China and Vietnam have been turbulent, despite their common Sinospheric and socialist background
China and Vietnam close to landmark deal on streamlined joint border checkpoint

CHINA
Wednesday, August 21, 2019, 15:10 (GMT + 9)
'Two countries, one inspection' system supports Beijing's ambitions to build closer trade and diplomatic links with Asean nations
Long-standing plans to open joint border checkpoints between China and Vietnam could be realised as early as May, according to a Chinese official.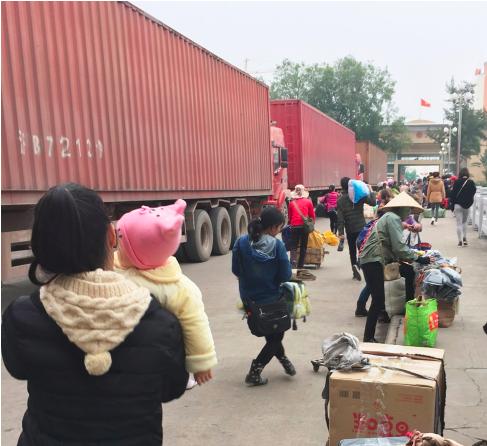 For Beijing, a "two countries, one inspection" system would be a spur for developing closer trade and diplomatic links with its neighbours. Photo: Kinling Lo ►
The two countries share a 1,280km (795 mile) land border and have been discussing a "two countries, one inspection" system for several years.
While progress had been hindered by an unwillingness on both sides to cede control over territory, a resolution could soon be reached, according to Jian Xingchao, vice-mayor of Fanchenggang, the Chinese city that is expected to house one of the two checkpoints.
"A lot of details are still being discussed, but it is the wish of both sides," Jian said.
"The key issue is that whichever side conducts the inspections [at the border], it is in effect exercising sovereignty over the other.
"It has been a very difficult issue to tackle as neither side wants to let go of that power."
The first checkpoint, in Fanchenggang, is expected to be on the Dongxing-Móng Cái bridge, which opened in September last year. The second will most probably be at the Youyi Guan, or Friendship Pass, border gate in Pingxiang.
Both Fanchenggang and Pingxiang are in southern China's Guangxi Zhuang autonomous region. The first checkpoint will connect with the city of Móng Cái in the northern Vietnamese province of Quàng Ninh and the second will connect with the town of Dong Dang in Lang Son province.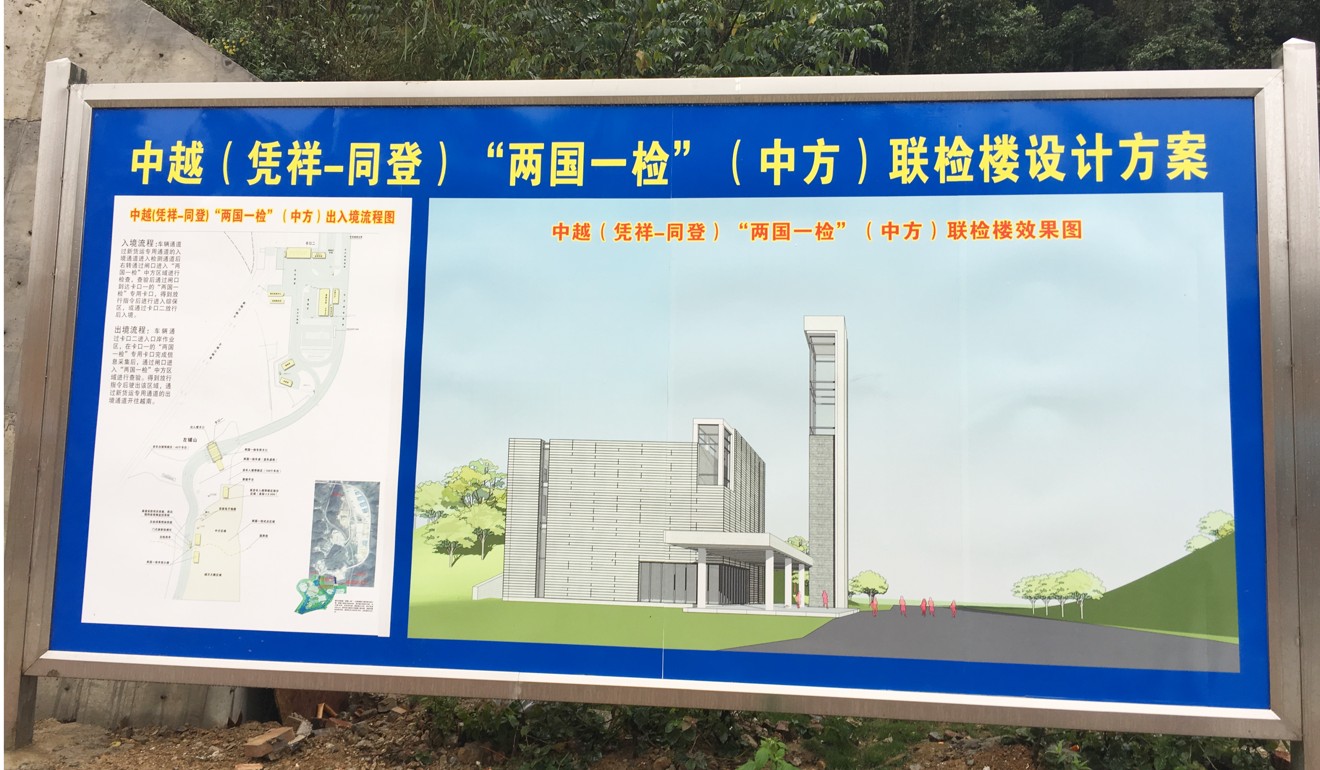 A sign at the Pingxiang crossing shows an artist's impression of the new joint border checkpoint facility. Photo: Kinling Lo
Jian said authorities were discussing the creation of neutral zones in which Chinese and Vietnamese customs officials could work side by side without any concerns over territorial issues.
"The zone would belong to neither China nor Vietnam, or you could say it would belong to both of them," he said.
But the legal implications of operating such a shared facility had yet to be ironed out and were still under discussion, he said.
For Beijing, the development of the "two countries, one inspection" system would be a spur for its ambitions to develop closer trade and diplomatic links with its neighbours to the south, all of which are members of the Association of Southeast Asian Nations (ASEAN). The group is not only China's third-largest trading partner, but also one of the world's fastest-growing markets.
Source: Kinling Lo/South Chna Morning Post | Read full article here