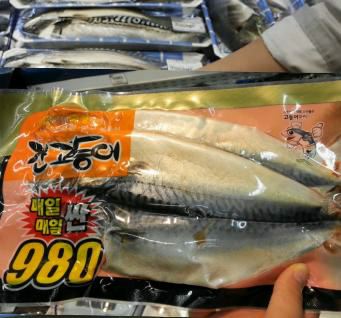 Mackerel in a Korean supermarket (Photo: Stockfile)
Importing frozen mackerel, up 61% from the previous year

SOUTH KOREA
Tuesday, August 11, 2020, 15:00 (GMT + 9)
In July 2020, the import volume of frozen mackerel was 2,377 tons, up 61% from 1,473 tons in the previous year, and the cumulative import volume in July was 27,396 tons, up 6% from the previous year's 25,891 tons.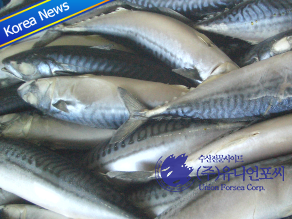 In the last six years (from 2015 to 2020), the average import volume in July was about 1,282 tons, an increase of about 85% compared to the import volume of 2,377 tons in July this year.
Frozen Mackerel exporting countries are 7 including Norway, Russia, China, Taiwan, Japan, and Iceland.
Accumulated July imports were about 19,778 tons from Norway, 5,190 tons from Russia, 2,126 tons from China, 158 tons from Taiwan and 90 tons from Japan.
Source: Union Forsea Corp