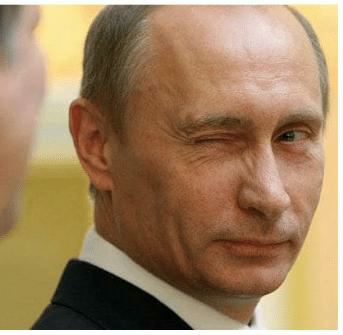 Using the external embargo for internal development has been the strategy of the Putin government
Has Putin turned the embargo into a good food deal?

RUSSIAN FEDERATION
Wednesday, August 12, 2020, 00:10 (GMT + 9)
Russia has reduced food imports by a third
For 6 years, this is how long the food embargo has been in Russia, the country has reduced food imports by a third. Such data were published by the Ministry of Agriculture of the Russian Federation.
If in 2013 food and agricultural products were supplied to Russia for $ 43.3 billion, then by 2019 purchases amounted to $ 30 billion.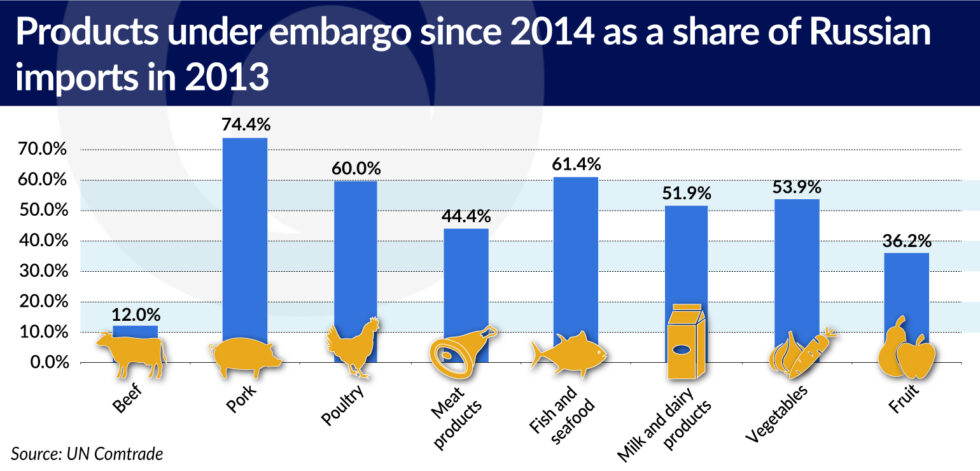 There are industries that have seen a real breakthrough. For example, pork imports fell by almost ten times, from $ 2.6 billion to $ 270 million. This meat is now produced in the country more than the population consumes. In 2019, beef was bought abroad for $ 1.3 billion, 6 years ago - for $ 3.2 billion, that is, 2.5 times less. Chicken meat - almost two times less.
Things went much better in vegetable growing, especially in greenhouse. Imports of tomatoes, the most popular vegetable in our country, decreased by 42.1 percent: in 2013, 1.1 billion dollars were spent on tomatoes, and last - only 639 million. During this time, a large number of orchards appeared in Russia, so the purchases of imported apples and pears were cut by half, from $ 1.2 billion to $ 586 million.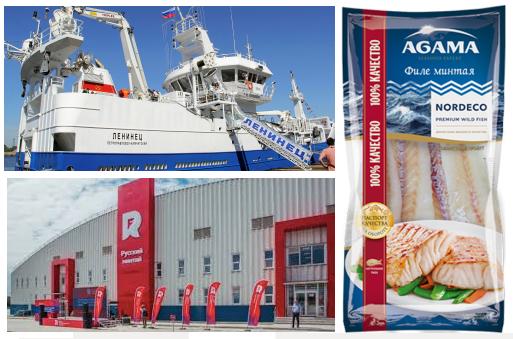 At the same time, Russia reached a new level of food export. For the first time in this period, revenues from this item exceeded revenues from arms supplies abroad. In 2019, manufacturers of agricultural products in the world market earned $ 25.6 billion, which is one and a half times higher than in 2013 (then the revenue was $ 16.8 billion).
The growth of production in agriculture has reached 119 percent over these years, food products - 131 percent, beverages - 105 percent.
Regarding marine products, Russia is investing heavily in the modernization of its fleet, new factories to process high value-added products and aquaculture farms, not only in a traditional way, but also under modern RAS recirculation methods.
The day the embargo and sanctions on Russia are lifted it is very likely that its export capacity will be in an excellent position
Source: rosng.ru/FIS