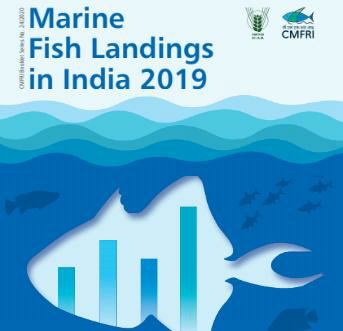 The year 2019 was very unusual for the Indian coast with almost 8 cyclonic storms in and around India of which 6 turned out to be severe cyclones
Catches on the west coast decline due to climate change

INDIA
Friday, August 07, 2020, 16:00 (GMT + 9)
Climate change experts suspect that the impacts of climate change have led to lower marine catches along India's west coast, the environmental news service Mongabay reported.
Last month, India's Central Marine Fisheries Research Institute (CMFRI) released its 2019 Marine Fish Landings Report, which provided data on marine harvest in each Indian state.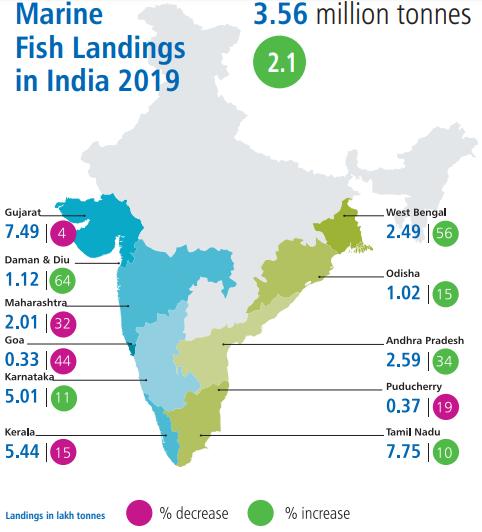 Maharashtra, a state on the west coast, saw its 2019 fish catches fall to its lowest level in 45 years, and production of all marine species dropped significantly, Mongabay said.
The estimated fish catch in the state last year decreased 32 percent year-on-year to 201,000 metric tons (MT), from 295,000 MT in 2018.
The main reasons for the lower catch could come from adverse weather conditions, such as heavy rains, and overfishing of juveniles, K.V. Akhilesh, according to a scientist working at CMFRI Mumbai, said. Akhilesh added that extreme weather events, possibly due to climate change, are expected to increase in the coming years.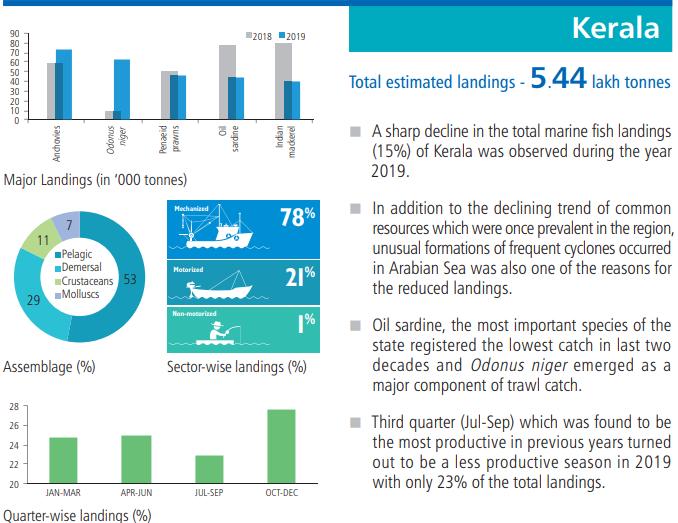 Click image to enlarge
In 2019, India encountered approximately six severe cyclones, which severely affected fishing activities, especially on the west coast.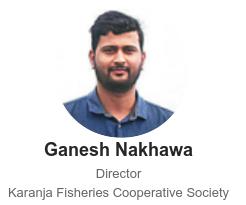 "Last year, the west coast witnessed many cyclones because the fishing days were fewer and the cyclones are increasing since the last three years," said Ganesh Nakhawa, a member of the Karanja Fisheries Cooperative Society in Raigad. He added that distressed fishermen in the region cut their annual catch in half.
Other experts believe that global warming has caused the phytoplankton population to decrease and improve fish migration, leading to lower catch.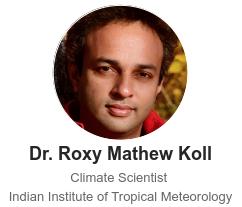 Roxy Mathew Koll, a scientist at the Indian Institute of Tropical Meteorology, Pune, told the news service that the few days of fishing on the west coast are attributed to extreme weather conditions and overfishing. She said that weather events were related to climate change.
Warming has been recorded in the Indian Ocean and this has led to the migration of fish from warm waters to colder regions, Koll said.
Meanwhile, the marine phytoplankton population in the Indian Ocean has contracted by around 30 percent in the western Indian Ocean alone during rapid global warming in the past 16 years, affecting the feeding of whales, shrimp and jellyfish, showed a study led by Koll.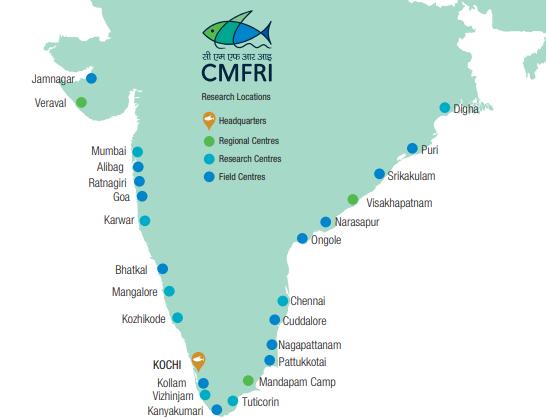 It is estimated that between 60 and 75 per cent of India's marine catch comes from the West Coast region. Like Maharashtra, marine catch also fell between 4 and 44.4 percent year-on-year in 2019 in the remaining states, including Goa, Kerala, and Gujarat. Indian mackerel and Indian oil sardines led the decline, among others.
Last year, India's marine catch increased 2.1 percent to 3.56 million MT. Mongabay said the growth came from the rise on the east coast, typically from Tamil Nadu.