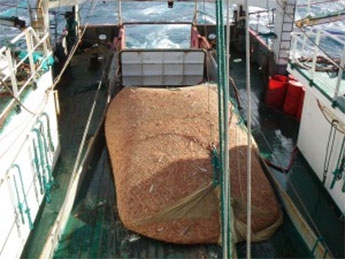 Shrimp capture on a fishing ship deck. (Photo: INIDEP)
The shrimp season will end on October 15 and hake 'distribution'

ARGENTINA
Friday, September 20, 2019, 22:30 (GMT + 9)
At the meeting held on Wednesday in the city of Mar del Plata, the Federal Fisheries Council (CFP) established October 15 as the closing date of the shrimp season, prohibiting fishing in the area of ​​permanent hake ban. Besides, the CFP decided to distribute hubbsi hake quotas subject to judicial measures.

The counselors who arrived in the city of Mar del Plata on Tuesday met at the INIDEP, where a conference on selectivity took place. Unfortunately, their participation in the meeting was poor, since they were committed to making decisions regarding the shrimp season and the distribution of hake quotas.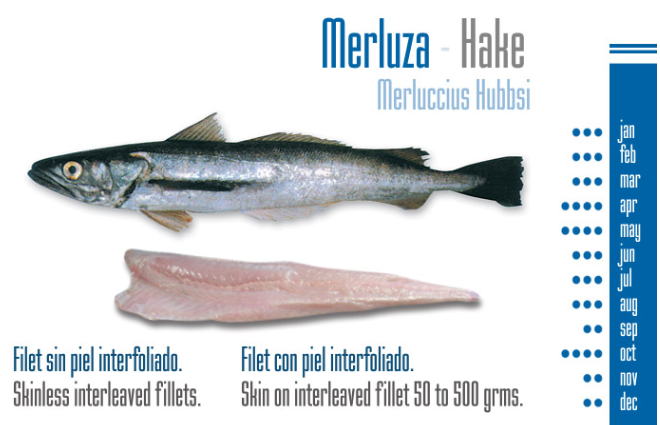 In the case of shrimp, based on "information on the development of the fishery within the hake juvenile banned area", they decided to establish the closure of shrimp fishing season within the area from 8:00 pm on October15.

Despite taking view of the reports presented by INIDEP on the two scientific surveys carried out, one between the 45° and 47° S and the 62° and 64° West, and another between 44° and 45° South and 63° - 63 30' West, no more information was provided in this regard than the clarification that a hake bycatch greater than 20% was observed in the latter. This situation, although it is not clear, establishes the closure of the area, which makes it very likely that the fresh fish vessels will consider the end of the fishing season for them.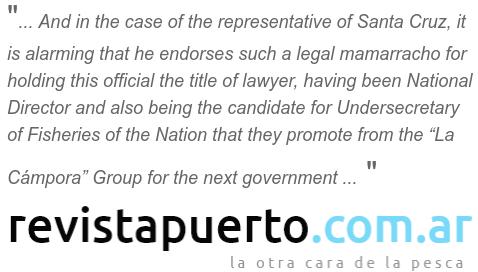 This early closure could explain the increase in the demand for common hake that existed, which was not only made by means of notes submitted by the shipowners but also by the SiMaPe and SOMU guilds. The strange thing was the mechanism adopted by the Council to distribute a volume of hake that did not exist in the Management Reserve.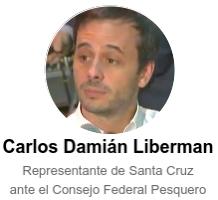 "We take notice of the report, according to which there is an availability of 390.7 tons of hake to date," says the minutes, and the following paragraph begins to justify a new violation of the Quotification Regime and an interference in judicial proceedings that is inexplicable despite arguing reasons of social question.

"Taking into account the development of the fishery, the Application Authority reports on the existence of precautionary measures that prevent the exploitation of the catch quotas by some vessels. This judicial situation impacts the administration of the fishery, while preventing the fulfillment of the cargo established in the General Regime, with respect to the annual volume that was quantified for these vessels in the same way as it was quantified for the rest of the holders of quotas. This situation merits the revision of the CITC Regime, to contemplate it adequately, in order to fulfill the objectives of Law 24.922 ", is indicated verbatim in the minutes.

Author: Karina Fernández / Revista Puerto (Read the full article here)


editorial@fis.com
www.fis.com