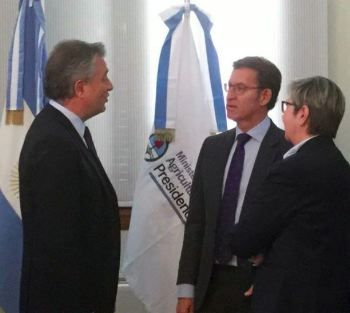 Alberto Núñez Feijóo, Luis Miguel Etchevehere and Rosa Quintana Carballo
Galician President negotiates construction of part of the new Argentine fishing fleet in Galicia

ARGENTINA
Friday, September 20, 2019, 22:20 (GMT + 9)
The President of the Xunta de Galicia, Alberto Núñez Feijóo, addressed yesterday with the Argentine Minister of Agriculture, Livestock and Fisheries, Luis Miguel Etchevehere, several matters of interest for the viability of Galician companies and fisheries sector, including an agreement so that almost half of the ships operating in Argentine waters can be built in Galician shipyards.
"In the area of ​​fleet renewal, the Minister stressed that they plan to build ships for an amount of USD 2.5 billion, understanding that approximately half of that order portfolio can be built in Galician shipyards," he said, also confirming the agreement to reduce from 14% to 7% of the tariffs for the construction of ships over 30 meters outside Argentina.

Nodosa shipyard.

Secondly, Feijóo was pleased that the continuity of shrimp fishing is guaranteed, with a vocation of permanence for the next 15 years. And he recalled that the rest of the fisheries will continue as until now, since until 2024 they are guaranteed.
In the meeting, the president of the Xunta and the Minister of Fisheries also discussed the interest of Argentina to explore oil possibilities off its coasts, always guaranteeing the commitment to listen to the fishing sector.
Although the Argentine Minister said that these possible surveys would not affect the shrimp, squid and hake banks in which Galician companies are operating, Feijóo valued the Minister's commitment that the fisheries sector be part of the working table, to ensure that the legitimate interests of the fishing grounds are maintained. "A table of which will also be part of the Ministry of Environment, the Ministry of Energy and the Fisheries Ministry," he said.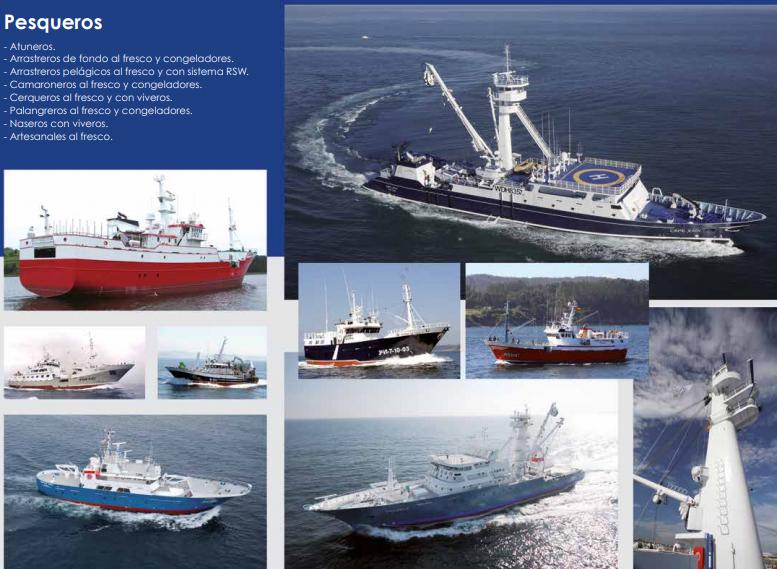 Armon shipyards.
After confirming that Fisheries Undersecretary Juan Bosch will travel to Galicia to assist Conxemar and the launching of the new Argentine oceanographic ship, built in a Galician shipyard, Feijóo called the meeting "clarifying, reassuring and above all hopeful."
"The Argentine Government knows that the Galician sector fishes, but also generates 5,000 jobs in the country; it knows that we want to renew the fleet, and that the boats of more than 30 meters can be built in Galician shipyards, with which we have an important portfolio of possible orders," he concluded, emphasizing that the meeting also served to dispel doubts about potential oil surveys.