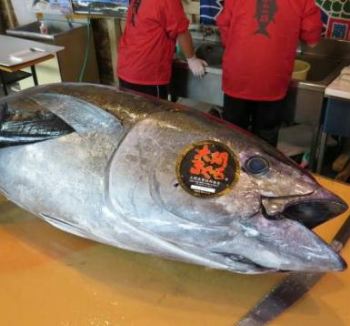 A beautiful Oma specimen about to be transformed into sashimi (Photo: Stockfile)
Bluefin tuna 'Oma' demand is declining and prices dropping

JAPAN
Tuesday, September 29, 2020, 00:10 (GMT + 9)
The price of bluefin tuna, which is popular for high-class sushi, is dropping. While landing is favorable in Aomori Prefecture, which is famous for producing the Oma brand, the transaction price has fallen in the fish market in Tokyo due to the impact of the new coronavirus that hit restaurants directly. There is also a fresh fish specialty store that sells sashimi of tuna from Oma, and the taste of the luxury store is a little familiar.
Bluefin tuna from Oma and other areas in the Tsugaru Straits reach their peak fishing season from autumn to winter. At the Toyosu Market (Koto Ward) in Tokyo, the number of domestic bluefin tuna that arrived in September, which is dominated by Aomori Prefecture, is as strong as the previous year, when the catch was higher than usual. Last year, more than half of the small fish weighed around 30 kg each, but this year the number of large fish weighing 100 kg or more has increased, and "the fat riding is getting better," said a bidder at the market wholesaler.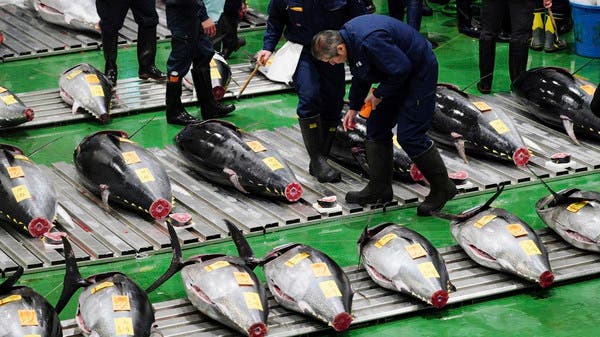 Fresh bluefin tuna displayed for auction in Toyosu's central market (Photo: Stockfile)
The September wholesale price of domestic bluefin tuna in the same market is 20 to 30% lower than the same period of the previous year, despite the fact that the quality has improved with the arrival of the same as the previous year. One of the reasons is that "restaurants are refraining from purchasing" (a wholesaler in the same market) due to sluggish demand for eating out due to the prolonged spread of corona infection.
While the severe situation at restaurants continues, there is a movement to increase sales of tuna from Oma as a featured product at a fresh fish specialty store that seeks to capture the demand for "lunch" consumed at home. In the basement of a department store in Tokyo, from mid-September to late September, there was a fresh fish shop selling red meat sashimi from Oma for around 1000 yen per 100 grams, which is about 30% cheaper than general domestically farmed tuna.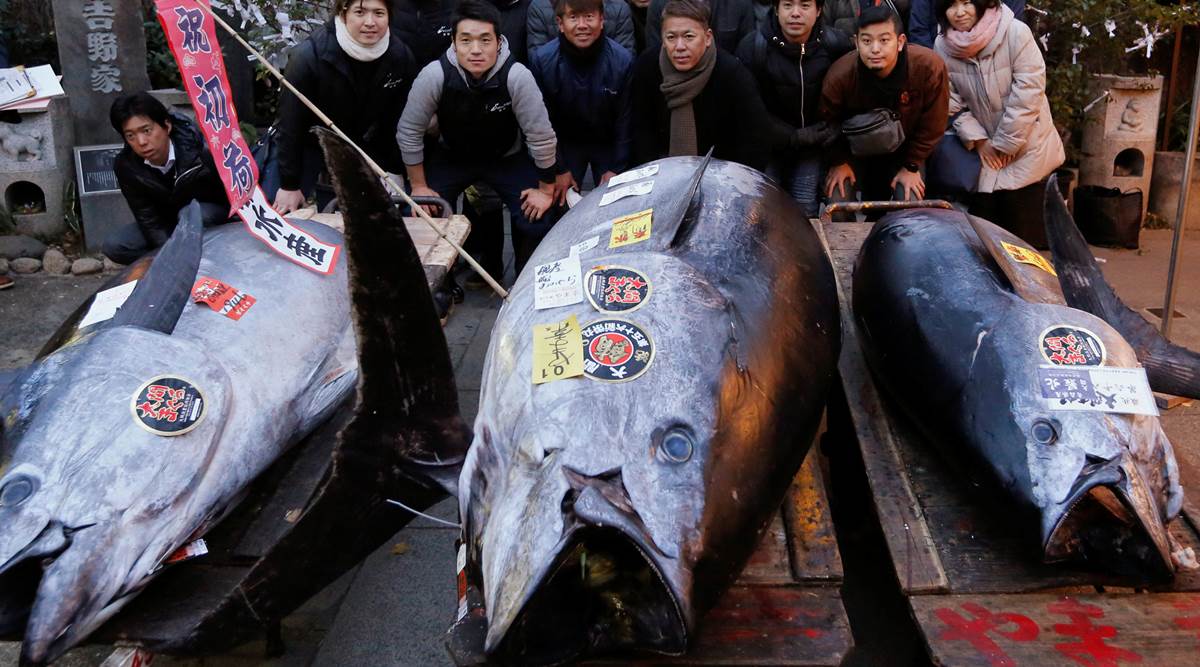 Public is photographed in front of some large 'Oma' specimens of bluefin tuna (Photo: Stockfile)
At the first auction of the Toyosu market, Oma tuna that has been given a celebration market price of over 300 million yen per animal. Although it is not as affordable as the bigeye tuna for the masses that are lined up in supermarkets, the price soars in the winter, so people involved in fresh fish stores in Tokyo said, "If you want to taste the finest domestic tuna at home the time is now".