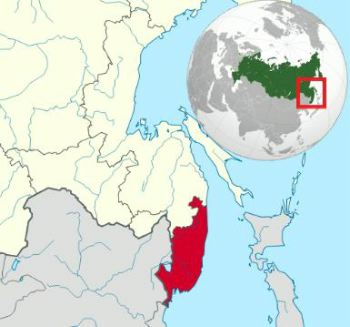 The city of Vladivostok is the administrative center of thestate, as well as the largest city in the Russian Far East.
660 thousand tons of fish and squid caught in Primorye State

RUSSIAN FEDERATION
Tuesday, September 29, 2020, 01:00 (GMT + 9)
Primorsky enterprises have increased the production of fish products by 110 percent, according to the fisheries agency. Pollock, herring and squid were harvested the most
The fishing enterprises of the Primorsky Territory - more than 400 companies - since the beginning of the year have caught about 660 thousand tons of fish and other products in the waters of the region. The regional fisheries agency calculated that the current catch is 110 percent of last year's level and meets the objectives of the state program "Development of the fishery complex".
The main share in the production is taken by pollock - almost 427 thousand tons, herring - over 80 thousand tons, and squid - about 43 thousand tons. Also, the enterprises caught more than 26 and 16 thousand tons of sardine 'Iwasi' and pacific cod, respectively.

Squid is a very popular product on the Russian market (Photo: Stockfile)
By the way, they want to leave up to five percent of the catch in the region. This initiative was earlier made by the head of the region, Oleg Kozhemyako. In his opinion, this will make the region's fish products available to the inhabitants of the region.
Also, the availability of pollock, pink salmon, herring and other types of fish in the region is ensured through the social initiative "Primorskaya Ryba". It has been operating for two years now and gives Primorye residents the opportunity to purchase fish twenty percent cheaper
Source: fedpress.ru