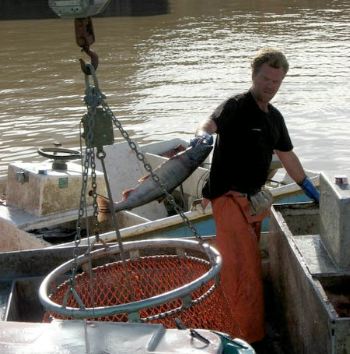 Photo: Stockfile
Salmon fishing in the Far East: production volume exceeded 511 thousand tons

RUSSIAN FEDERATION
Friday, September 17, 2021, 06:50 (GMT + 9)
The Pacific salmon catch in the Far East is ahead of the previous two years. As of September 13, 2021, more than 511 thousand tonnes had been produced, 12% more than in the same odd year of 2019 and 1.9 times more than in 2020. The progress of the fishery was discussed at a headquarters meeting organization of salmon fishing in the Far East fishing basin, which was chaired by the deputy director of the Federal Fisheries Agency Petr Savchuk with the regions by videoconference.

Currently, the active movement of Pacific salmon on the east coast of Kamchatka, in the Magadan region and the Chukotka Autonomous Okrug has ended.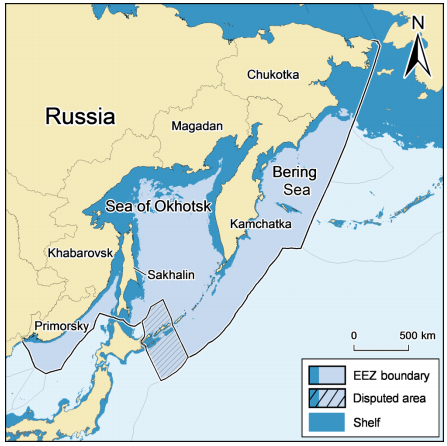 In the territory of Kamchatka and the Magadan region, fishermen caught more than 439 thousand tons and 10.1 thousand tons, respectively, which exceeds the 2019 indicators by 63 thousand tons and 0.2 thousand tons. In the Chukotka Autonomous Okrug, the catch amounted to 4.98 thousand tonnes, 9.9% less than the catch in 2019.

The fishing season continues on the territory of Khabarovsk and the Sakhalin Region. Fishermen in the Khabarovsk Territory produced 24.3 thousand tonnes, almost at the level of 2019. In Sakhalin, the catch amounted to 32 thousand tonnes, 18% less than in 2019.

The fishermen of the Primorsky Territory produced 0.22 thousand tons, which is 14 times more than in 2019. In most areas, the end of the salmon run is observed; in some regions, fishing for chum salmon and coho salmon continues.

According to the Primorsky Territorial Administration of Rosrybolovstvo, the average level of loading of refrigerators in ports is 91%. As of September 13, 2021, 9 vessels are approaching with 22.3 thousand tons with salmon fish products on board.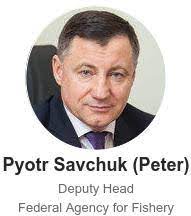 Petr Savchuk commissioned the Fleet, Ports and International Cooperation Department of the Federal Fisheries Agency and the Primorsky Territorial Administration to hold a meeting with representatives of transport companies, rolling stock operators and representatives of the Federal Antimonopoly Service on the issue of guaranteeing the shipment. and transportation of products to the central part of Russia, taking into account the high load of refrigerators.

During the headquarters meeting, the heads of the territorial departments, the Far East branches of the Federal State Budgetary Institution "Glavrybvod" and the branch research institutes reported on the work carried out on fish protection measures , monitoring the filling of spawning areas, laying eggs for incubation.

Source: Press Service of the Federal Fisheries Agency
editorial@seafood.media
www.seafood.media