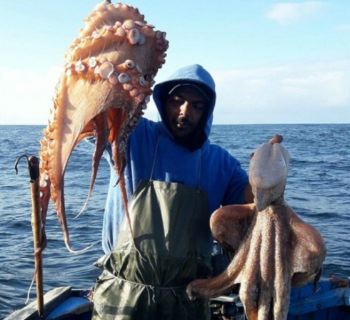 Photo: Stockfile/FIS
The octopus fishing season ends in Morocco and with less fishing, the prices have fallen

MOROCCO
Thursday, September 21, 2023, 07:00 (GMT + 9)
The summer fishing season in Morocco, one of the world's largest octopus producing areas, ended on September 15, and the next fishing season is not expected until mid-December. This fishing season was delayed by a month, starting on July 15 and lasting only 2 months. The quota for this season (14,400 tons) has not been fulfilled, and the fishing volume has declined compared with previous years.
Before the start of the fishing season, despite the slowdown in market demand, prices rose sharply and were close to historical highs due to the combined effects of supply shortages, inflation and other factors.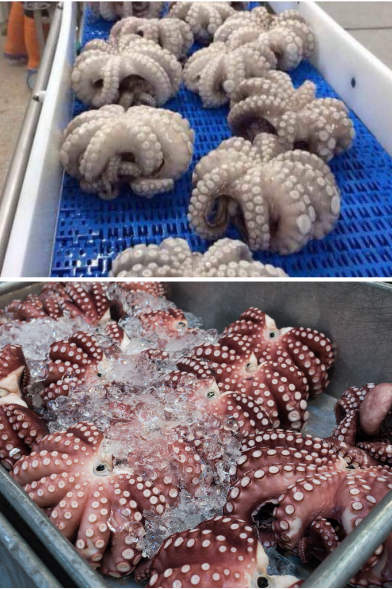 Until the opening of the fishing season in July, although the fishing volume this season was not ideal, prices began to fall due to slow sales this summer.
The summer holidays are often a peak season for seafood consumption, but this year many important European markets have reduced spending on non-essential items including squid and dining out. According to sources, demand this summer has decreased by 8-13% compared with last year. As a result, many squid processors have postponed purchases, hoping to wait until prices fall before making a move.
Compared with August, the price of T3 size octopus dropped from 13.35 euros/kg to 12.40 euros/kg, T4 size octopus dropped from 12.85 euros/kg to 10.40 euros/kg, and T5 size octopus dropped from 12.30 euros/kg. to €9.30/kg. The price for sizes T1-T3 is around €15/kg, with a smaller drop.
In general, products with larger sizes and better quality have experienced smaller declines, while small-sized octopuses have experienced significant declines. Buyers in Italy and Spain are more interested in small-sized octopus, especially T6/T7 sizes priced as low as 7-8 euros/kg.
Just before the end of the Moroccan fishing season, European buyers began to purchase octopus for the new season, and sales of Moroccan octopus increased significantly.
Meanwhile, fishing in Mauritania, another major octopus producing region, stopped about two weeks ago due to low catches, although the season officially continues until later this month.
Because catches in Morocco and Mauritania have declined at the same time, and the next catch will not be until mid-December, most market participants do not expect octopus prices to fall further in the coming months.
Octopus sales drop in 2023, prices expected to drop
According to a market report released by the Food and Agriculture Organization of the United Nations (FAO) in August, market demand for octopus will decline in 2023 and prices will fall.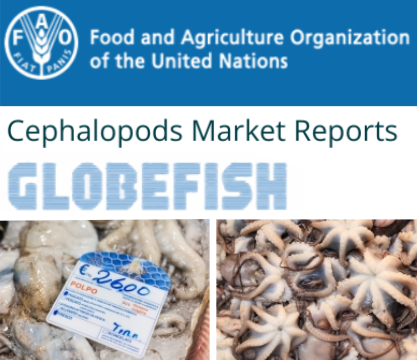 Statistics show that global octopus fishing has increased year by year, with the number ranging from 350,000 tons to 400,000 tons in the past 10 years. Biologists believe this is unsustainable and some reduction in supply is expected. Either because of measures to achieve sustainability or because landings will decline as the resource becomes depleted. Since landings peaked at 402,000 tonnes in 2017, catches have fallen by about 6% to 7%.
Octopus is a popular food during festivals, especially in the Mediterranean region, where demand for octopus is high during the summer holidays.
However, statistics show that global sales are declining. If the fishing season goes well, prices will drop slightly. So far in 2023, the average price of octopus is higher than last year. The impact of inflation on consumer spending remains uncertain. Some believe prices will increase as the season begins and products become available.
However, some observers do believe that octopus prices will fall due to lower demand. Inflation and reduced purchasing power will severely impact the overall market for seafood, including octopus.
Source: Zhejiang Zhoushan International Agricultural Products Trade Center (translated from original in chinese)
editorial@seafood.media
www.seafood.media