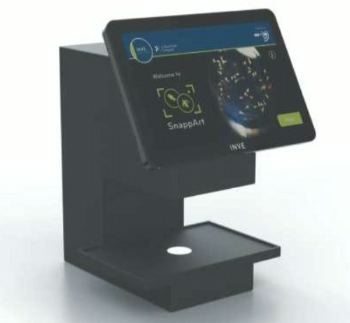 SnappArt revolutionises the assessment of Artemia and Rotifer quality, ensuring consistent and reliable results
INVE Aquaculture and Aris introduce SnappArt

UNITED KINGDOM
Friday, September 22, 2023, 01:00 (GMT + 9)
INVE Aquaculture and Aris (Software AG) introduce SnappArt, a revolutionary solution for ultra-precise Artemia and Rotifer quantification. INVE Aquaculture and Aris, industry pioneers in aquaculture innovation, have collaborated to introduce a game-changing solution for aquaculture hatcheries worldwide. SnappArt, a revolutionary automated live food counting tool, is set to transform the way fish and shrimp growth is managed.
This ground-breaking new technology is bound to set new standards for optimal feed management and enhanced production quality. The project was supported by Eurostars, a European funding instrument for collaborative R&D and innovation projects. SnappArt was officially launched on the European market during a product launch event at Aquaculture Europe in Vienna. A roll-out in additional regions across the globe will follow swiftly.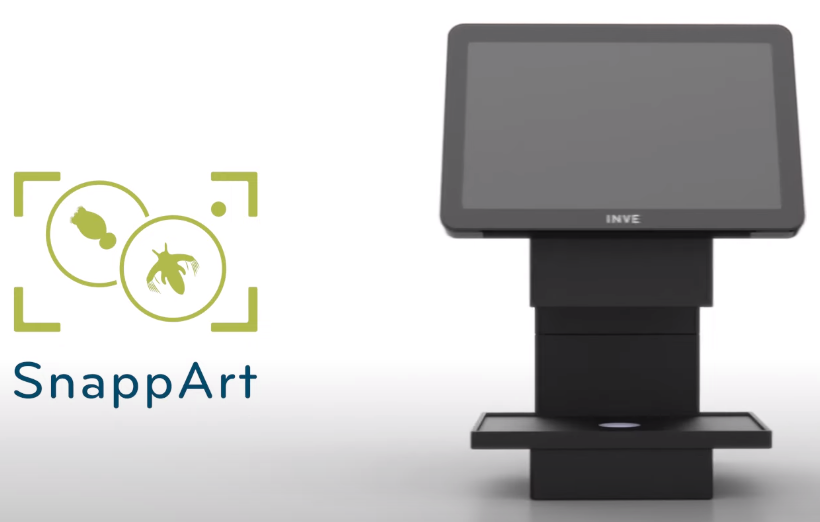 The struggle for adequate feed management
It is a well-known fact that achieving ideal fish and shrimp growth fundamentally depends on meticulous feed management. Until now, the adequate production and quality control of live food such as Artemia and Rotifers demanded meticulous manual inspections. These labour-intensive, and error-prone procedures conducted on limited sample sizes often lead to inconsistent feed administration. Moreover, skilled staff is hard to find, and counting methods are not globally standardised. All the above too often jeopardises the reliability of high-quality shrimp and fish production.
Automation to the rescue
Understanding the urgent need for streamlined hatchery feed management solutions, INVE Aquaculture and Aris have jointly developed SnappArt: a revolutionary, fully automated live food counting system. Representing a monumental shift in live food quantification, SnappArt replaces conventional manual counting with a method that requires far less time and effort while offering unparalleled precision. This ground-breaking technological innovation propels hatcheries towards more time- and cost-efficient, sustainable, and consistent live food production.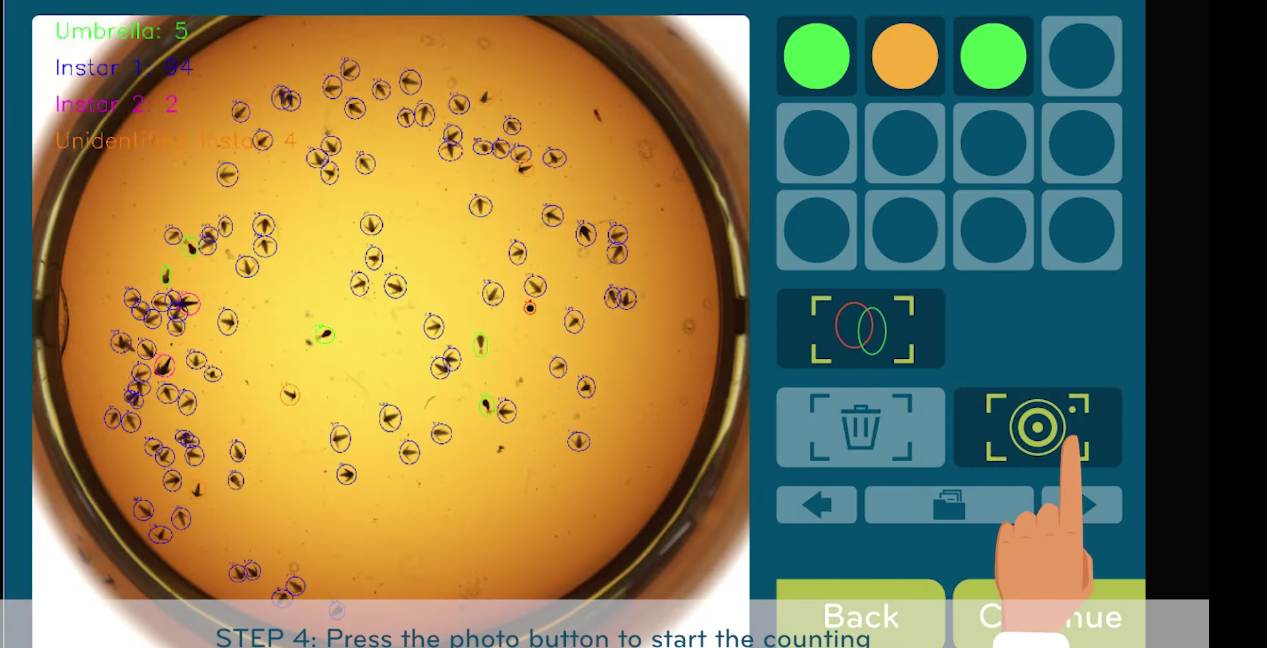 Easy-to-use device with advanced AI powered software
Designed with advanced computer vision technology, the SnappArt device looks deceivingly modest. The real innovation, however, lies in the AI driven image analysis software that ensures rapid, precise analysis of samples. And a highly intuitive user interface makes the device remarkably easy to operate.
When implemented in the fish or shrimp hatchery, SnappArt revolutionises the assessment of Artemia and Rotifer quality, ensuring consistent and reliable results. With reduced inspection time and data-driven decision-making, hatcheries can boost their profitability, optimise growth ratios, and improve their overall production efficiency. This innovative tool is set to rapidly become a must-have for any hatchery wishing to ensure the consistency and reliability of their production practices.
SnappArt's key features at a glance:
Automated Counting: SnappArt replaces labour-intensive manual counting, ensuring standardised practices and consistent output.
Deep Learning Model: Empowered by AI technology, SnappArt recognises and counts rotifers and Artemia with unrivalled precision and speed, mitigating the risk of knowledge loss.
Swift Data Processing: Accelerated data processing provides instant results visualisation, reducing manual labour and facilitating informed decision-making.
Comprehensive Management Software: the SnappArt software and portal allows easy data access, automated analyses, and customisable reports.
Main fields of application:
Aquaculture Hatcheries: SnappArt simplifies live food counting in hatcheries, from small-scale to large commercial operations, ensuring accurate feeding practices.
Research Institutions: Researchers benefit from precise quantification of live food populations for scientific studies, enabling consistent measurements.
Larviculture and Fry Production: SnappArt optimises feeding protocols, improving production efficiency, and reducing wastage in larviculture and fry development.
To learn more about INVE Aquaculture and its commitment to innovation and sustainability, visit www.inveaquaculture.com or www.benchmarkplc.com.

Source: fishfocus.co.uk /Catch PR
editorial@seafood.media
www.seafood.media