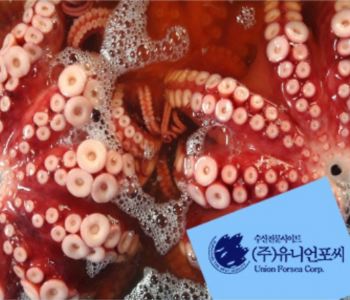 Until June, 1,383 tons, 78% of the total volume of frozen octopus were imported from Mauritania
Korean frozen octopus imports in August increased by 16%

SOUTH KOREA
Friday, September 22, 2023, 01:00 (GMT + 9)
Frozen octopus imported in August 2023 was 122 tons, a 65% decrease from 350 tons in the same period last year.
The total import volume was 2,139 tons, a 16% increase from the previous year's 1,847 tons, which accounts for 0.33% of the total seafood import volume of 647,869 tons.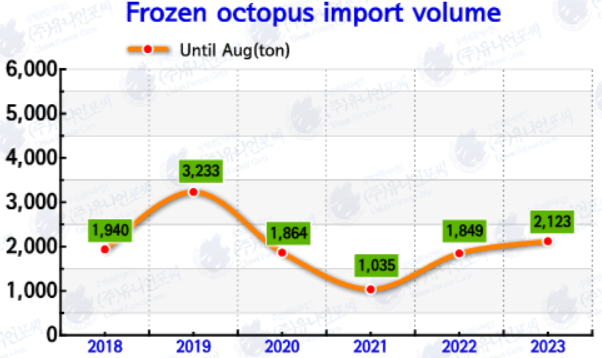 Until June, 1,383 tons of frozen octopus were imported from Mauritania, 78% of the total volume, 121 tons from Morocco, 96 tons from Indonesia, and 68 tons from Senegal.
The import price by country was the highest in Mauritania at USD 9.40/Kg, followed by Morocco at USD 6.41/Kg, Indonesia at USD 5.70/Kg, and Senegal at USD 5.61/Kg. The average import price was USD 8.55/kg, up from USD 9.81 in the previous year. It fell by 13% compared to /kg.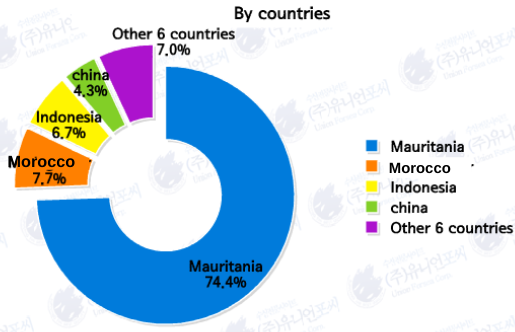 The import amount in August was USD 500,000, an 84% decrease from the previous year's USD 3.2 million, and the import amount through August was USD 18.28 million, a 1% increase from the previous year's USD 18.11 million.

Source: Union Forsea Corp.
editorial@seafood.media
www.seafood.media