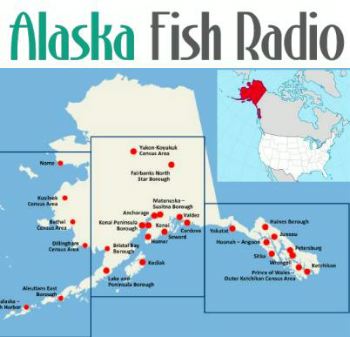 Alaska fishing situation one month into the salmon season

UNITED STATES
Wednesday, April 07, 2021, 07:00 (GMT + 9)
Alaska fishing updates heading into the start of salmon season next month; NPFMC set to make changes to halibut bycatch by trawlers

It's hard to believe, but in little more than a month, Alaska's salmon season will officially open when sockeyes and Chinook return to the Copper River. Meanwhile, there's lots of fishing activity across the state.

In Southeast, the winter Chinook troll fishery wrapped up on March 15.

It's slow going at Sitka Sound where seiners continue to tap on a 33,304-ton roe herring harvest, or nearly 67 million pounds. A herring spawn on kelp fishery is ongoing at Craig and Klawock. The harvest level is 18,916 tons of herring (37.8 million pounds), the highest it's ever been. Last year, the fishery had an ex-vessel value of over 3.2 million dollars.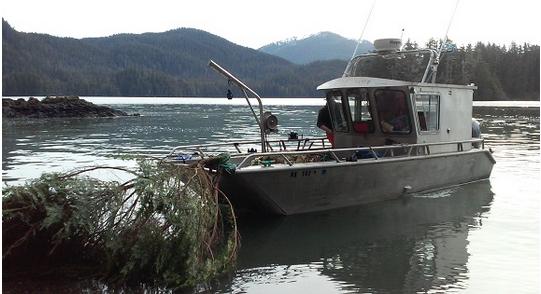 Herring roe harvests (Photo: courtesy Sitka Conservation Society)

Divers continue going down for over half a million pounds (523,500) of geoduck clams. The sea cucumber fishery closed on March 31 with an allowable harvest of over 1.7 million pounds.

A ling cod fishery opens in Southeast on May 16 with a 310,700 pound quota.

Prince William Sound's popular pot shrimp fishery opens on April 15 with a 70,000 pound catch limit.

The region also just wrapped up a small Tanner crab fishery.

A handful of Kodiak boats are fishing for nearly 16 million pounds of roe herring, one of the biggest harvests in decades.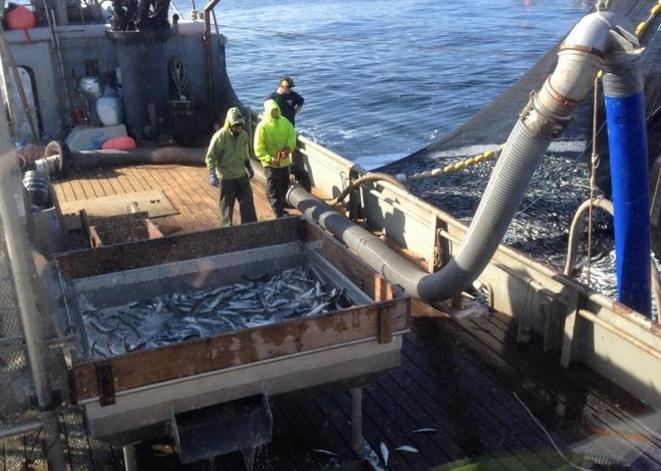 Sitka Sound Sac Roe Herring Fishery (Photo: courtesy KCAW)

Kodiak's Dungeness fishery opens in the northern district on May 1. Last year nearly 3 million pounds of Dungies were taken from two Kodiak regions, with a second opening in June.

Cook Inlet's central region opens for 150 tons of bait herring (300,000 pounds)on April 20 through May and a smelt fishery opens on May 1 through June for 200 tons (400,000 pounds).

Out in the Bering Sea, crabbers are wrapping up their 40.5 million pound snow crab harvest with  less than 10,000 pounds to go.  Crabbers also have taken about 60 percent of their 2.1 million Tanner crab take.

Fishing continues in the Gulf of Alaska and Bering Sea for pollock, cod, flounders and many other kinds of fish.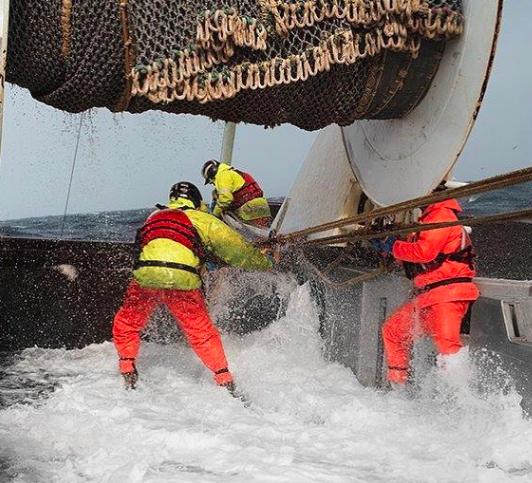 Photo: courtesy Trident Seafoods

Sablefish catches have topped 2 million pounds out of a more than 43.4 million pound quota, with Sitka leading all ports for landings.

It's still slow going for halibut catches with just over one million pounds landed out of a 19 million pound catch limit. Juneau is the leading port for halibut deliveries.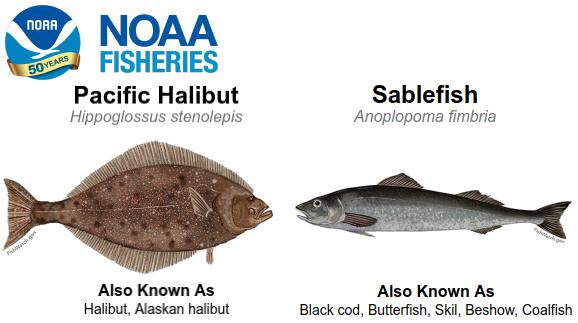 And after five years of talk, halibut taken as bycatch by the Bering Sea trawl "head and gut fleet" will take center stage at next week's North Pacific Fishery Management Council meeting.

Unlike all other fishing sectors whose halibut catches fluctuate with the health of the resource, 18 Seattle-based boats targeting flatfish have a fixed cap of 7.3 million pounds of halibut as bycatch. The Council will consider basing that bycatch cap on annual halibut abundance levels.
Author:  Laine Welch | Fish Radio Programs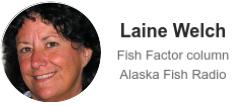 Article sponsored by:

editorial@seafood.media
www.seafood.media