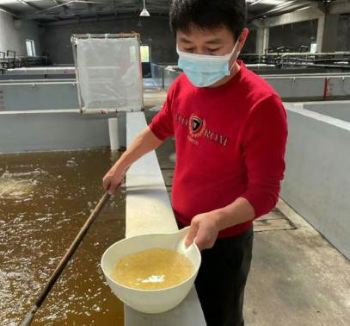 Shrimp fry Photo: Zhang Qiang
Critical time of shrimp fry production and sales in Qingpu, Shanghai

CHINA
Friday, May 20, 2022, 07:00 (GMT + 9)
Qingpu, Shanghai: Stabilize production, ensure supply, relieve difficulties and inject "core" power into the aquatic seed industry

At present, at the critical time of shrimp fry production and sales, Shanghai Demonstration Fishery Professional Cooperative has seized the agricultural season through factory breeding shrimp fry, and by simulating the manufacture of "seawater", has cultivated shrimp fry that can be adapted to freshwater pond culture, and invested in ponds for farmers. Seedlings provide strong protection.

Walking into the professional fishery cooperative, the staff is checking the breeding situation of Penaeus vannamei in the indoor larval breeding tank. The breeding staff scooped up the water ladle in the pool, and the shrimp seedlings about 1 cm looked crystal clear. The breeding staff told reporters that after about 7 days of desalination treatment, the shrimp seedlings have adapted to the freshwater environment and can be sold to the outside world for breeding. Unexpectedly, this round of Shanghai epidemic is fierce, especially since mid-to-late March, the transportation of shrimp fry has become the number one problem.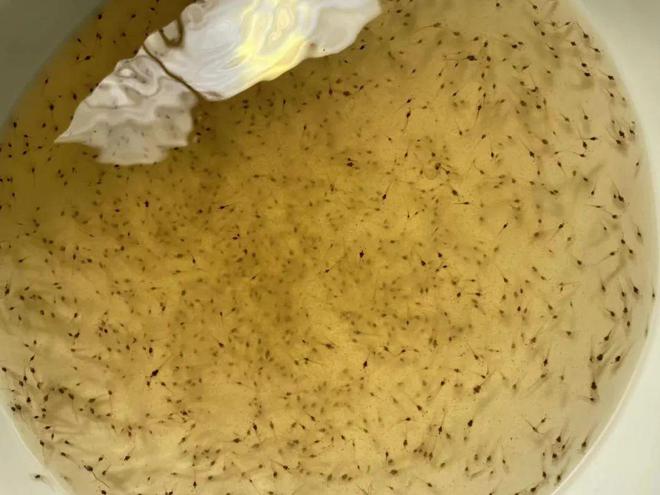 The newly hatched P5 shrimp fry need to be transported from Hainan to Shanghai by air. Due to the suspension of flights to Shanghai and road closures in various places, air and land transport are not smooth. Under the premise of implementing the requirements of epidemic prevention, the shrimp fry were successfully transported to the base through the Hangzhou Airport through Jiashan ground transportation. Due to the strong seasonality of shrimp fry farming, there are also strict requirements on the time spent on transportation. Relevant departments in Qingpu actively considered the enterprise, and immediately applied for a supply guarantee pass for the cooperative. Finally, the shrimp seedlings were successfully delivered to the shrimp farmers. The person in charge of the cooperative told reporters that due to the impact of the epidemic, although the transportation cost has increased, considering the interests of farmers, he is willing to increase his own costs a little to ensure that the sales price remains unchanged, but it will have a greater impact on the sales volume. So far, the cooperative's shrimp fry sales have only completed about 70% of the same period in previous years.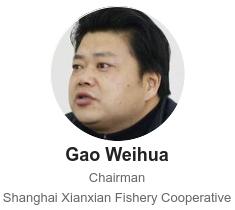 Since the outbreak, the government has been very supportive to us. Whether it is anti-epidemic materials or transportation, they have given us a lot of convenience.

——Gao Weihua, Chairman of Shanghai Xianxian Fishery Cooperative

"Since the outbreak of the epidemic in 2020, on the basis of the current shrimp fry breeding, the cooperative is also actively adjusting the production structure, introducing and cultivating sea bass "splash" fry, reducing the impact of seasonality on the seed and fry industry, and promoting seedlings. The whole chain development of seedling industry will help the green, healthy and sustainable development of Qingpu fishery seed industry."

Author/Source: Zhang Qiang/Green Qingpu
editorial@seafood.media
www.seafood.media