Other Media | iPac.acuicultura: Spain and Morocco work on a memorandum on aquaculture, maritime fishing and the fight against illegal fishing

MOROCCO
Friday, February 03, 2023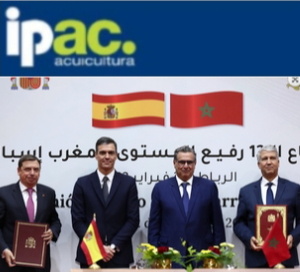 Spain and Morocco are currently working on the preparation of a memorandum on aquaculture, maritime fishing and the fight against illegal fishing. Also in another focused on agricultural issues. This was announced this Thursday by the Minister of Agriculture, Fisheries and Food of Spain, Luis Planas, after signing a memorandum of understanding for collaboration in the sanitary and phytosanitary fields and in the knowledge and development of animal and vegetable production, in the framework of the XII High Level Meeting (RAN) between the governments of both countries held in Rabat. The signatories of the agreement were the Minister Luis Planas and the Minister of Agriculture, Maritime Fisheries, Rural Development and Water and Forests of Morocco, Mohamed Sadiki.
Source: iPac.acuicultura l Read the full article here
---
IN BRIEF - New marine protected area plan requires 'radical rethink', says fishing group

UNITED KINGDOM
Tuesday, March 21, 2023


Leading representatives of Scotland's fishing industry have called on the Scottish Government to have a "radical rethink" on its plans to introduce new conservation zones at sea.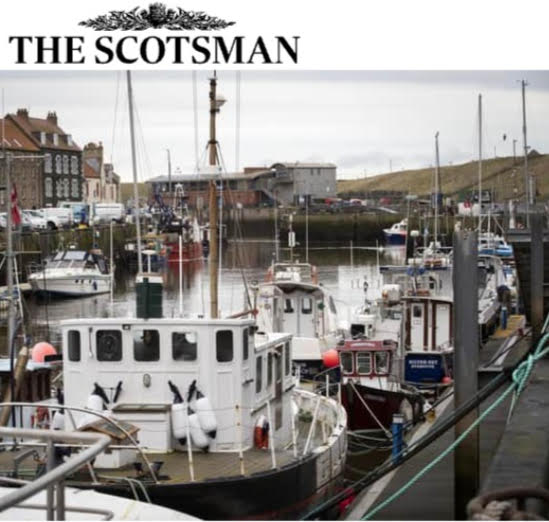 The newly-proposed Highly Protected Marine Areas (HPMAs), which are currently under consultation, would close at least 10% of the seas around Scotland.
It means commercial and recreational fishing would be banned in those zones.
Scotland's existing network of Marine Protected Areas (MPAs) already covers approximately 37% of its seas.
Scottish Government ministers insist they will conserve marine ecosystems, while continuing to provide economic and social benefits.
But the Scottish Fishermen's Federation (SFF), which represents Scotland's fishermen's associations, said HPMAs will have a "catastrophic impact" on the industry.
Members said the current plans "lack ecological justification and were being introduced for purely political reasons".
SFF cheif executive Elspeth Macdonald said the Scottish Government's blue economy plans "have been hijacked by the Greens and will push the fishing industry into the red".
Author/Source: Katharine Hay/The Scotsman
---

MALAYSIA
Tuesday, March 21, 2023


GEORGE TOWN: If you have been raising your eyebrows over the prices of various meats, here is some good news.
Catches from the sea by inshore fishermen in Penang are pouring in, sometimes so much that even storing them has become a challenge.
Large shrimps are especially plentiful, followed by silver pomfrets.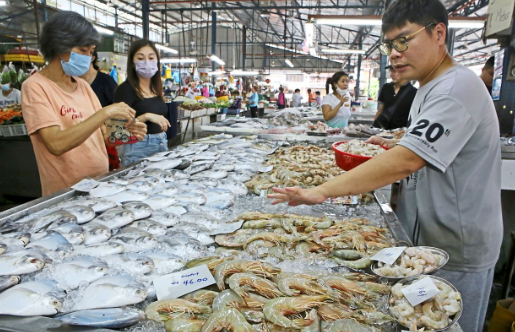 "During low seasons, we would receive only between 50kg and 60kg of prawns from fishermen each day.
"Since end-January, we received much more, averaging between 100kg and 200kg and up to 500kg daily," said a fishmonger who wished to be known only as Siang at Cecil Street Market yesterday.
Siang said fishmongers were committed to buy everything caught by inshore fishermen, which has led to another challenge of storing them.
"Due to tremendous supply, we reduced the price of large prawns from RM60 per kg to as low as RM53 per kg so that people will buy more.
Inshore fishermen in the south of Penang island confirm that catches have been good, particularly large prawns and also "everyday fish" like cencaru (torpedo scad, popularly stuffed with sambal belacan and then fried throughout Malaysia).
Pak Wan, a 57-year-old fisherman in Balik Pulau, said he had not seen prawns in his net for over a year but they started returning about two weeks ago.
Source: thestar
---
IN BRIEF - U.S. Coast Guard, Federated States of Micronesia National Police conduct at-sea engagements to combat illegal fishing, strengthen skills

MICRONESIA
Tuesday, March 21, 2023


SANTA RITA, Guam — The U.S. Coast Guard and Federated States of Micronesia National Police conducted a successful at-sea engagement to combat illegal fishing in Yap State on March 16, 2023.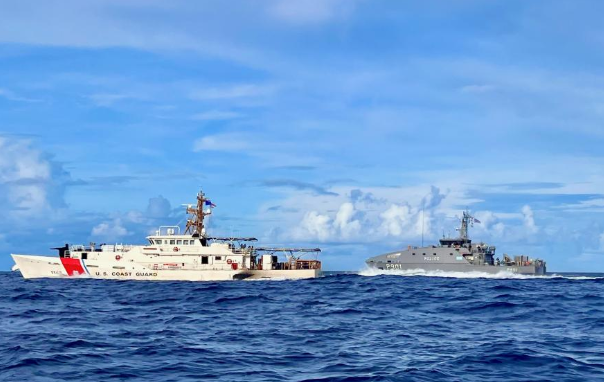 The crews of USCGC Oliver Henry (WPC 1140) and the FSS Tosiwo Nakayama (P901) conducted a joint patrol near Yap State in support of the Pacific Islands Forum Fisheries Agency's Operation 365, part of the FFA's regional monitoring control and surveillance operations to stop illegal, unreported, and unregulated fishing in the Pacific.
"The crew enjoyed conducting a professional exchange including navigation and seamanship training during a close-quarters formation steaming with our colleagues aboard the FSS Tosiwo Nakayama before they pulled into Yap," said Lt. Freddy Hofschneider, commanding officer of the Oliver Henry.
The Tosiwo Nakayama is currently FSM's only active Guardian-class patrol boat. Under the Australian Pacific Maritime Security Program, Australia is delivering 22 Guardian-class Patrol Boats to 12 Pacific Island nations and Timor-Lesté. They also provide additional training to enable nations to make the most out of this capability.
Source: dvidshub
---
IN BRIEF - Bluefin Tuna 'Catch-Tag-Release' Scientific Survey Programme for 2023 Opens for Charter Skippers

REPUBLIC OF IRELAND
Tuesday, March 21, 2023


Ireland's Tuna CHART bluefin tuna sea angling survey programme for 2023 has opened for charter skippers to apply.
Anglers in Ireland will once again have the opportunity to catch and release bluefin tuna in 2023 through the continuation of the Tuna CHART (CatcH And Release Tagging) programme that has been in operation around our coast since 2019.
Experienced charter skippers are now invited to apply to take part in this year's Atlantic bluefin tuna scientific survey programme of Irish waters.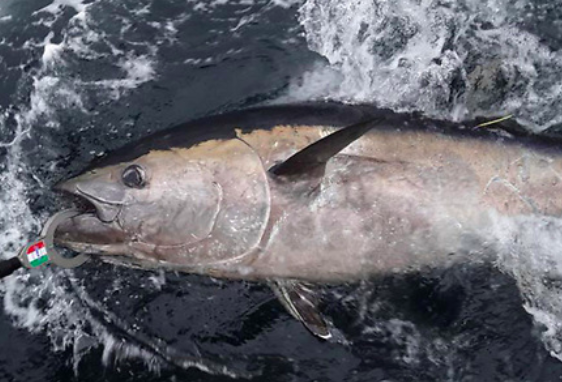 Building on the successes of the Tuna CHART programmes of 2019-2022, this scientific data collection catch-and-release fishery for Ireland will again operate in 2023.
A maximum of 25 authorisations may be granted to qualifying angling charter vessel skippers around the Irish coast for this fishery, which opens on 1 July and closes on 12 November.
The Tuna CHART programme is a collaborative scientific programme between Inland Fisheries Ireland (IFI) and the Marine Institute in partnership with the Sea Fisheries Protection Authority
Source: afloat.ie
---
IN BRIEF - Norway's Nordlaks to provide Atlantic Sapphire RAS

NORWAY
Tuesday, March 21, 2023


Norwegian aquaculture company Nordlaks intends to provide recirculating aquaculture system (RAS) know-how to Atlantic Sapphire.
Nordlaks became an owner of Atlantic Sapphire in 2022 and this week invested US$10 million in the Miami-based Atlantic salmon producer. On March 16, Atlantic Sapphire also reported that it raised $55 million through a private placement at the Oslo Stock Exchange.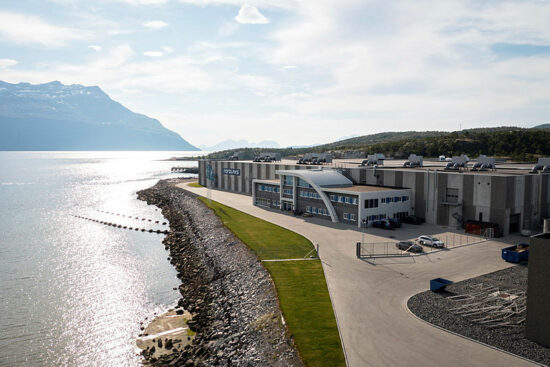 Ç
Three other companies had pre-committed to subscribe for offer shares in the private placement:
Strawberry Equities AS for the NOK equivalent of $6.5 million;
Blue Future Holding AS owned by EW Group, a leading global provider of animal genetics, nutrition and health products, for NOK 50m ($6.3 million); and
Joh Johannson Eiendom AS, also for NOK 50 million (US$6.3 million)
Prior to the issue, Nordlaks held 4.8 per cent of shares in Atlantic Sapphire. Now, Nordlaks has become a major shareholder of Atlantic Sapphire holding 10.6 per cent of the company and will implement a cooperation agreement with the Miami-based firm within the first quarter of 2023.
Author/Source: Nestor Arellano/Rastech
---
IN BRIEF - Panama will host the Latin American Aquaculture event

PANAMA
Tuesday, March 21, 2023


From April 18 to 21 of this year, Panama City will host the Latin American and Caribbean Aquaculture event (Lacqua 23).
It is the Latin American conclave, belonging to the World Aquaculture Society. It is an annual conference, recognized among the most relevant, due to the exchange of knowledge, technology and innovation, as well as the formation of networks of aquaculture professionals in the continent.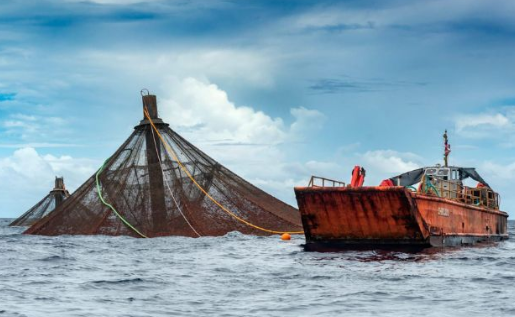 The president of the Panamanian Association of Aquaculture Farmers (Aspac), Roberto Chamorro, highlighted the importance of holding this event in our country, where, in addition to Latin American experts, aquaculture farmers from Asia and Europe will be present, since issues related to the application of high technology in the sector, in addition to encouraging marketing and own businesses, as well as those derived from the activity.
According to Chamorro, during this event, there will be academic and technical sessions on topics such as aquaculture health, nutrition and food, genetics, production systems and innovation, as well as sessions focused on the cultivation of species such as shrimp, tilapia and marine fish, through the use of artificial intelligence, among others.
Source: panamaamerica
---
Other Media | Fish Farmer: Glamping helped lift salmon sales, says Seafood Council

NORWAY
Tuesday, March 21, 2023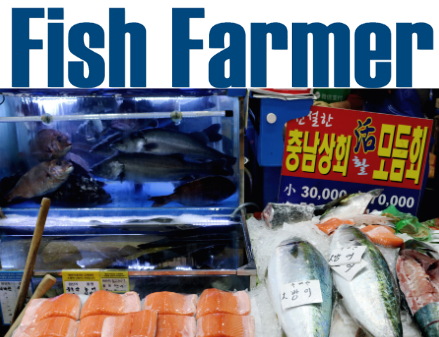 The Norwegian Seafood Council is reporting that an unusual PR strategy has brought major success from its recent campaigns in two key Asian countries.
The main goal for South Korea was to get people to eat salmon more often, on more different occasions and in more varieties than classic sushi.
It was also an important aim in Thailand, in addition to raising awareness that the salmon is Norwegian, and not from Japan.
Author: Vince McDonagh / FishFarmer | read the full article here
---
Other Media | FishFocus: ADEC Innovations makes key blue economy acquisitions

AUSTRALIA
Tuesday, March 21, 2023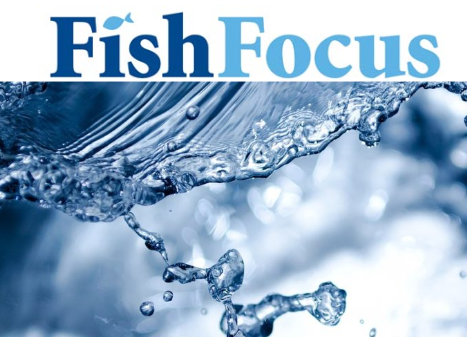 ADEC Innovations, a recognised global leader in designing and delivering sustainable development solutions that drive organisational value and impact, has completed its acquisition of Kedge Proprietary Limited ("Kedge") and Southern Ocean Carbon Company ("SOCC"). Kedge and SOCC are recognized Blue Economy leaders within Australasia and Oceania for vessel, mooring, aquaculture, marine systems procurement and commissioning, environmental protection, design assurance, and regulatory compliance.
Source: FishFocus | read the full article here
---
IN BRIEF: Guyana's implementation of fisheries management policy 'weak' – FAO report

GUYANA
Monday, March 20, 2023


...Says department lacks staff, technical and financial capacity
Kaieteur News – The Food and Agriculture Organization (FAO) of the United Nations (UN) in a summary report titled, "The seabob (Xiphopenaeus kroyeri) value chain in Guyana" disclosed that while the country has existing fisheries management policies, their implementation is "weak."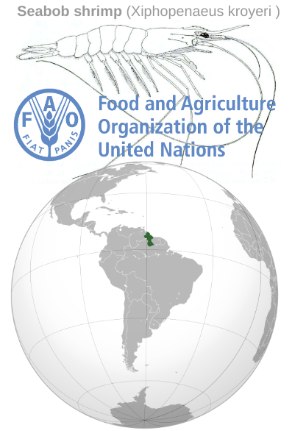 The FAO's report was published in January 2023 and is based on "FISH4ACP" which is an initiative of the Organization of African, Caribbean and Pacific States (OACPS) to support sustainable fisheries and aquaculture development. The five-year value chain (VC) development programme (2020 to 2025) is implemented by FAO with funding from the European Union and the German Federal Ministry for Economic Cooperation and Development.
According to the report, the seabob shrimp value chain in Guyana is one of 12 value chains competitively selected from over 70 proposals worldwide for support from the FISH4ACP programme.
It was explained that the summary report presents the outputs of design work completed during 2021 and early 2022 to conclude a functional analysis of the value chain, assess its sustainability and resilience, develop an upgrading strategy to which the FISH4ACP programme will contribute, and plan for full implementation from mid 2022.
---
IN BRIEF - ESA-listed Species Not at Risk of Extinction From Hawai'i and American Samoa Longline Fishery Interaction

UNITED STATES
Monday, March 20, 2023


HONOLULU -  The Council's Scientific and Statistical Committee (SSC) discussed the draft National Marine Fisheries Service (NMFS) biological opinions (BiOps) released last week for the Hawai'i deep-set longline and American Samoa longline fisheries.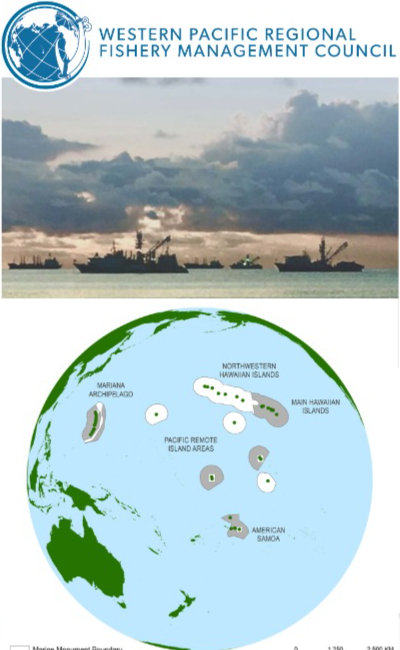 The draft BiOps concluded the two fisheries are not likely to jeopardize the continued existence of Endangered Species Act-listed species that may be accidentally hooked or entangled during fishing operations. The SSC found the no-jeopardy conclusion is well supported by the scientific information used in the analysis.
In the four years leading up to these draft BiOps, the SSC reviewed statistical models evaluating population-level effects of the Hawai'i deep-set longline and American Samoa longline fisheries on loggerhead and leatherback sea turtles. The SSC this week heard an update on the assessment that evaluated the effect of the Hawai'i deep-set fishery on the leatherback turtle population. The committee determined that the updated analysis represents the best scientific information available. The models show the two fisheries have no discernable impact on the population projections when comparing scenarios with and without fishery impacts.
The SSC adopted the findings of a working group formed to provide a detailed review of the draft BiOps. The Council will consider the outcomes at its meeting to be held during the week of March 27 in the Commonwealth of the Northern Marianas Islands and Guam.
---