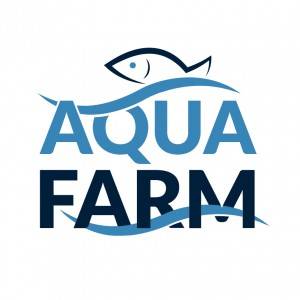 At the exhibition you will meet all the productive supply chain of the aquaculture sector.
International Conference & Trade Show on Aquaculture, Algaculture and Fishing Industry

(ITALY, 2/6/2023)
Tucked in at the northern tip of Italy's Adriatic coast, the city of Pordenone will host AquaFarm 2023, the sixth edition of the Mediterranean region's main industry expo on aquaculture and sustainable fishing. The exhibition will take place on the 15th to 16th of February from 9 a.m. to 6 p.m. at the Fiera Pordenone, Viale Treviso, 1 33170 Pordenone, Italy Central Gate.
The event is co-hosted by Pordenone Fiere, the Italian fish farmers' association API, and the Mediterranean fish farmers' association AMA.
Start-ups, small and big companies coming from Italy and abroad: AquaFarm embraces all the different realities in the sector.
As at all previous AquaFarm editions, the 2023 event will bring together representatives of the entire production and trade chain of the aquaculture sector, a sector of extraordinary importance to the world's ever-growing need for healthy food.
Renato Pujatti.
Hoping to beat the last edition's attendance of over 2,000 people from 40 countries, the organizers of AquaFarm 2023 are combining the large exhibit area with a series of conferences and meetings on the most important topics in research and innovation in aquaculture and sustainable production locally and worldwide.
Climate change is at the top of the list of critical issues facing the industry; the energy crisis is another. Experts from an array of Italian and international organizations will host and participate in discussions on these vital topics.
The president of Pordenone Fiere, Renato Pujatti, stresses the importance of this event. In an era that is ever more uncertain, he says, AquaFarm 2023 will help set the stage for a seafood sector that is crucial for the short- and long-term future of the planet.
About AquaFarm

editorial@seafood.media
www.seafood.media
Information of the company:
Address:
Pordenone Fiere, Viale Treviso, Pordenone Exhibition Centre – Central Entrance
City:
Pordenone
State/ZIP:
(1-33170)
Country:
Italy
Phone:
+39 0434 232.261
E-Mail:
pdeodorico@fierapordenone.it
More about: