JAPAN
Wednesday, May 17, 2023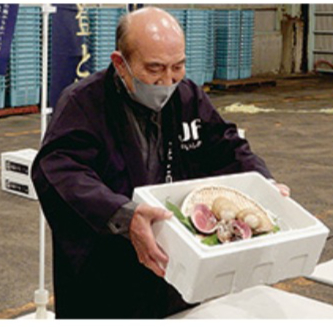 The first auction of "Noto Torigai", one of Ishikawa's brand agricultural, forestry and fishery products "Hyakumangoku no Kiwami", was held at the Kanazawa General Market operated by JF Ishikawa.
Two out of the 273 listed (403 in the previous year) hit a record high of 15,000 yen per piece, up 2,000 yen from the previous year, making a good start. The goal is to ship 60,000 pieces inside and outside the prefecture by early July, which is the same level as in recent years.
Kazuaki Koizumi, the head of the Noto Torigai Producer's Association made up of aquaculture producers, gave a greeting before the first auction.
Of the 273 items listed on the stock exchange, two of the top-ranked "premium" items weighing more than 200 grams each (2 items in the previous year) were purchased by Kappo Ikkon, a members-only Japanese restaurant in Tokyo's Minato Ward.
Source: The SUISAN-KEIZAI (translated from original in japanese)
---
IN BRIEF - Thai Union appoints new sustainability director for Europe.

THAILAND
Wednesday, May 17, 2023


Chris Shearlock has joined Thai Union as their new Sustainability Director for Europe. He follows Tracy Murai in this role, who has been promoted to Assistant Director, Global Fisheries Sustainability.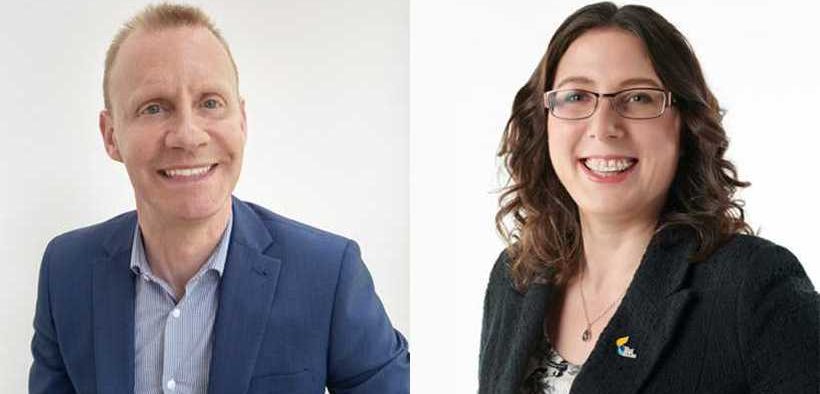 "Chris' appointment comes at an important moment in the group's sustainability journey as we will soon announce a major update to our sustainability strategy SeaChange® with new and expanded goals and commitments through 2030," said Adam Brennan, Group Director, Sustainability at Thai Union.
He will play a key role across Europe and Africa in the roll-out of SeaChange® 2030 and will be working closely with the group's commercial teams to ensure Thai Union supports its customers in achieving their sustainability commitments in the best ways possible. Chris brings with him a wealth of experience joining Thai Union from Princes in the UK, where he worked as Senior Sustainable Sourcing Manager.
Thai Union promoted Tracy Murai, who held this role previously, to Assistant Director, Global Fisheries Sustainability:
"I am excited to now be able to take my skills to a global level and continue to implement our sustainable practices in the fisheries we source from around the world," she said.
Thai Union will further build its global sustainability team as SeaChange® 2030 will introduce aggressive goals, which will be the broadest reaching in the industry and establish new standards on a global scale.
Source: FishFocus
---
IN BRIEF - Goodbye, fish and chips? New England haddock imperiled by overfishing

UNITED STATES
Wednesday, May 17, 2023


PORTLAND, Maine — A staple seafood species caught by East Coast fishers for centuries is experiencing overfishing, and regulators have cut catch quotas by more than 80% to prevent the fish's population from collapse.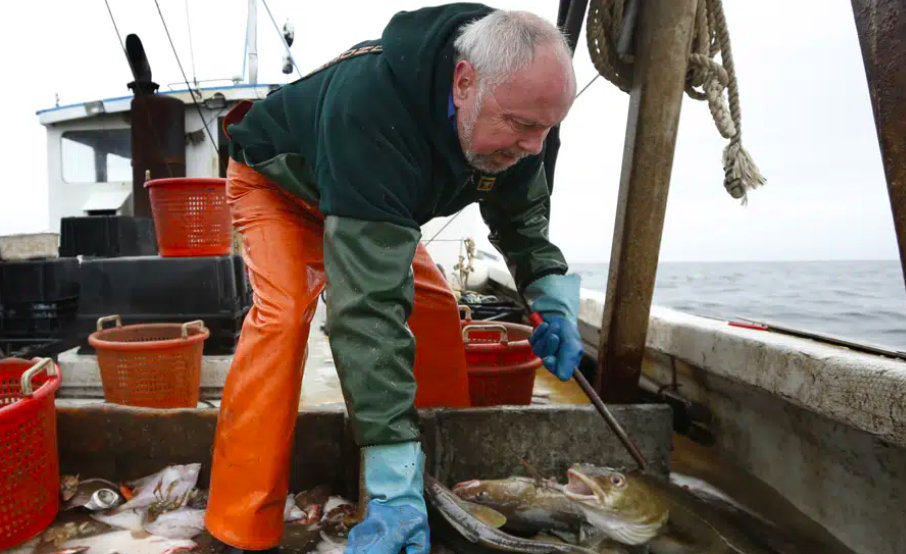 Haddock are one of the most popular Atlantic fish, and a favorite for fish and chips and other New England seafood dishes.
But fewer haddock will be caught in New England this year after regulators cut fishing quotas. A recent scientific assessment found that the Gulf of Maine haddock stock declined unexpectedly, and that meant the catch quotas for the fish were unsustainably high, federal fishing managers said.
The NOAA added the Gulf of Maine haddock stock to its overfishing list last month. The New England Fishery Management Council, a regulatory board, has lowered catch limits of the fish in an attempt to halt the overfishing, said agency spokesperson Allison Ferreira.
Author/Source: PATRICK WHITTLE / AP
---

JAPAN
Wednesday, May 17, 2023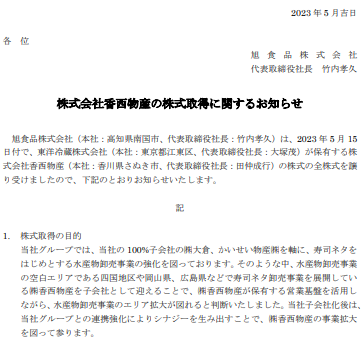 Asahi Foods announced on the 15th that it has acquired all shares of Kosai Bussan held by Toyo Reizo.
By making Kozai Bussan Co., Ltd., which operates a sushi ingredient wholesale business in the Shikoku region, into a subsidiary, with the aim to expand the area of the seafood wholesale business.
With the acquisition as an opportunity, the Asahi Foods Group will expand its business in the Shikoku region, Okayama Prefecture, Hiroshima Prefecture, etc., which had been a blank area for seafood wholesale such as sushi toppings.
Source: Minato-Yamaguchi (translated from original in japanese)

---
Other Media | FishFarmer: Q1 unsatisfactory despite higher profits, says Lerøy chief

NORWAY
Wednesday, May 17, 2023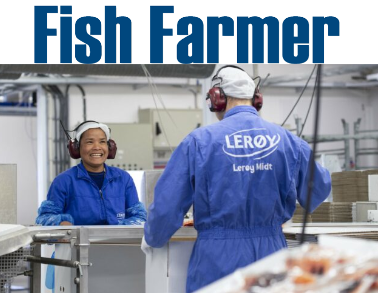 Despite delivering higher profits during the first quarter of 2023, Lerøy CEO Henning Beltestad believes the results should have been better.
He said: "We are not satisfied with the results in Aquaculture in the first quarter, but we have implemented a number of measures in which we have great confidence.
The combined fish farming, trawling and seafood processing group , which also owns a half share in Scottish Sea Farms, delivered a Q1 operational EBIT of NOK 989 million (£74m) against NOK 889m (£66m) last year.
Author: Vince McDonagh / FishFarmer | Read the full article here
---
Other Media | La Voz de Galicia: The ship Ártabro de Vigo sets sail to shed light on the wreck of the Villa de Pitanxo

SPAIN
Wednesday, May 17, 2023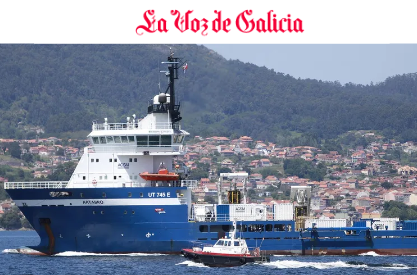 The ship Ártabro, winner of the Villa de Pitanxo expedition, has just set sail from Vigo for Canada to shed light on the tragic shipwreck of the fishing boat, which claimed the lives of 21 sailors. He did it at 2:45 p.m. on this festive Wednesday in Galicia for the celebration of Día das Letras Galegas. The trip to Newfoundland is expected to last a week and, once at their destination, they have 15 days to search for the wreck and launch a state-of-the-art ROV to film its condition.
Source: La Voz de Galicia | Read the full article here
---
Other Media | Industrias Pesqueras: Icelandic catches in April increase by 11% compared to 2022

ICELAND
Wednesday, May 17, 2023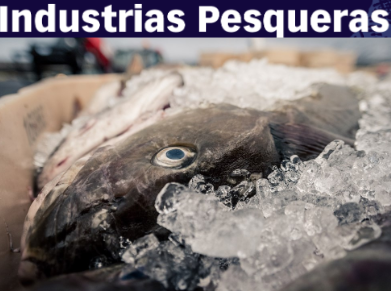 As of April 2023, the Icelandic fleet has caught 126,253 tons of fish. Of this figure, the vessels dedicated to pelagic fishing caught 88,342 tons, highlighting the blue whiting fishery, with 88,308 tons. For its part, the demersal segment caught 34,784, mainly in species such as cod, with 17,642 tons.
Cumulatively, in 2023 total catches increased by 11% compared to the same period last year, however, both demersal fishing and shellfish have suffered a fall of 24% and 19% respectively, while catches pelagics and flatfish have increased by 36% and 8%.
Source: IndustriasPesqueras | Read the full article here
---
Other Media | SeafoodSource: Bakkafrost's value-added business readies for new Faroese salmon tax

FAROE ISLANDS
Wednesday, May 17, 2023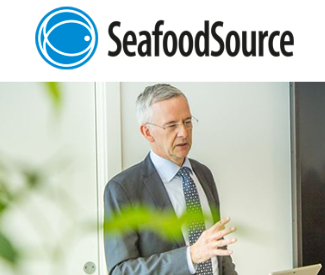 While Bakkafrost Group's value-added product (VAP) segment performed strongly in the first quarter of 2023, a proposed new revenue tax on the Faroe Islands' salmon farming industry could bring changes to the business's long-term strategy.
Delivering Bakkafrost's first-quarter results in Oslo, Norway, CEO Regin Jacobsen said the company's VAP business posted operational earnings before interest and taxes (EBIT) of DKK 6 million (USD 883,400, EUR 806,000) and reversed a Q1 2022 loss of DKK 29 million (USD 4.3 million, EUR 3.9 million), delivering positive margins overall.
Author: Jason Holland / SeafoodSource | read the full article here
---
Other Media | The Fishing Daily: Migrant Fishing Crew Paying the Price for UK Government Failure

UNITED KINGDOM
Wednesday, May 17, 2023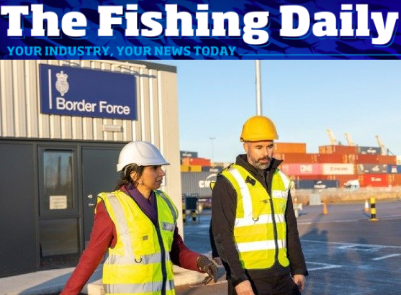 UK government fails to prepare transition for own visa rule change, risking fishing crew paying the price
The government of the United Kingdom has failed to prepare adequately for its own changes to visa rules, and now underpaid migrant fishermen will be forced to pay the price for the government's delays and incompetence, claims the International Transport Workers' Federation (ITF).
Source: TheFishingDaily | read the full article here
---

NETHERLANDS
Tuesday, May 16, 2023


KATWIJK/YALOVA – The construction of a new state-of-the-art pelagic freezer trawler for Parlevliet & Van der Plas has started at the Tersan shipyard in Turkey.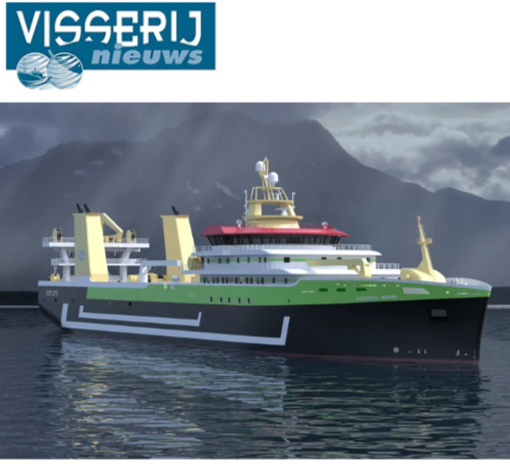 The trawler, designed by the Norwegian Skipsteknisk, will be 111.5 meters long and 21.20 meters wide. A Wärtsilä 32 engine has been chosen for the main propulsion, the most economical engine in its class. Two of these will be installed, for driving two propellers. The ship design has been optimized with regard to fuel consumption, noise and emissions. Natural, environmentally friendly refrigerants are used to cool, freeze and store the fish on board.
According to director Diek Parlevliet, the shipping company has no specific fishing waters in mind for the newest ship. With a crew of approximately 45, it will be used worldwide for fishing for species such as herring, mackerel, blue whiting, horse mackerel and sardine. As usual with Dutch freezer trawlers, the frozen fish is 100% intended for human consumption. The accommodation for the crew and the working conditions also meet the highest standards. For example, there is also a sauna and a fitness room on board.
Source: VisserijNews (translated from original in dutch)
---