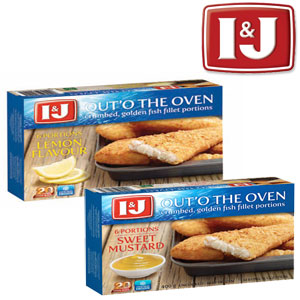 Out'O the Oven is made with delicious crumbed hake (Photo: I&J)
I&J's New Delicious Crumbed Fish

(SOUTH AFRICA, 11/28/2011)
If you're looking for something that offers crisp, crunchy 100 percent pure fish fillet portions, and at an affordable price – you'll love I&J's new Out'O the Oven.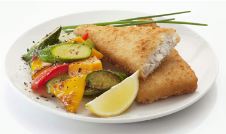 I&J Out'O the Oven fish fillet portions with roasted sweet pepper and balsamic glazed vegetables
This latest addition to I&J's seafood products, is made with delicious crumbed hake and offers the same fantastic quality that you've come to expect from I&J, as well as a wholesome meal option that your whole family will love.
Available in four delectably subtle flavours: Classic, Lemon, Sweet Mustard and Cracked Black Pepper.
I&J Out'O the Oven contains no MSG, artificial colorants or preservatives. Plus, it's so quick and easy to make – straight from the freezer into the oven.
About Irvin & Johnson Limited - I&J
The roots of Irvin & Johnson Limited (I&J) are steeped in the history of South Africa's trawling industry. From its modest beginnings a century ago, Irvin & Johnson has established itself as South Africa's leading fishing company and multi-national processor and marketer of an extensive range of branded frozen and chilled convenience foods.
I&J Out'O the Oven fish fillet portions are available in four flavours: Classic, Lemon, Sweet Mustard and Cracked Black Pepper
Irvin & Johnson operates its fishing fleet throughout South Africa's 200km EEZ (Exclusive Economic Zone) as well as in international and neighboring state waters of the Atlantic and Indian Oceans.
With almost a century of experience in the fishing industry, Irvin & Johnson is proud of its rich heritage as seafood specialists
Freezer trawlers have an onboard factory below deck to process the hake they catch. Processing involves cleaning, skinning, filleting and packaging the hake then freezing it down to -25°C, ready for sale on return to port. Because these trawlers have very large freezer holds, they can stay at sea for between 25 and 40 days.
The company's main target species is hake (Merluccius capensis and Merluccius paradoxus) found only in South African waters. Other species caught and landed are Horse Mackerel (Trachurus capensis), Mackerel (Genypterus capensis) and Monk (Lophius upsicephalus).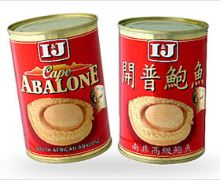 I&J's abalone is exported to Japan, Singapore, Hong Kong, Taiwan, China, the USA and Canada
The wet fish vessels spend up to 9 days at sea and bring their fresh catch back to shore packed in ice in especially designed plastic bins. This packing ensures that Irvin & Johnson's high standards of quality and freshness are upheld. After offloading, the fish is sent to Irvin & Johnson's Woodstock plant for grading and processing for either the local or international markets.
Woodstock , the primary processing factory, is equipped with the most modern processing technology. This, together with Irvin & Johnson's expertise, enables the company to produce premium quality, innovative products which compete with the best available internationally.
Par-fried, coated, sauce-filled portions, co-extruded products and more sophisticated microwaveable products are processed at Irvin & Johnson's value-added processing plant in Paarden Eiland, Cape Town, which opened in 1998. This plant boasts state of the art technology from the United States, Germany, France and Holland, making it one of the most technologically advanced seafood processing plants in the Southern hemisphere.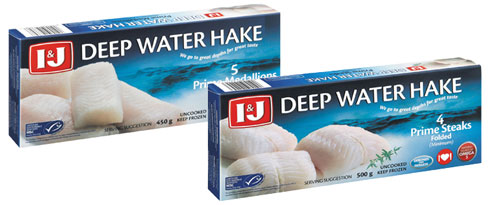 I&J's deep water hake comes from an MSC certified fishery
Irvin & Johnson's other coastal fishing and fish processing operations are located in Mossel Bay (hake and line fish), Port Elizabeth (squid), Hermanus (abalone) and Gansbaai (abalone).

Source: Irvin & Johnson Limited
Margaret E.L. Stacey
Editor Companies and Products
editorial@seafood.media
www.seafood.media
Information of the company:
Address:
I&J House, 1 Davidson Street, Woodstock
City:
Cape Town
State/ZIP:
Western Cape (7925)
Country:
South Africa
Phone:
+27 21 440 7800
E-Mail:
talk2us@ij.co.za
Skype:
https://www.instagram.com/iandjltd/
More about:
Approval / Accreditation / Certified / Oversight by...