IN BRIEF - Seabridge joins study of metals on fish

CANADA
Friday, September 20, 2019


Metal pollution from mines, mills and smelters is a hotly contested issue, especially when water passing through contaminated sites leaches metals into local waterways. The issue has become a major aggravation between miners and Indigenous peoples along many Canadian lakes and rivers.
Now Seabridge Gold of Toronto and the Gitanyow Fisheries Authority (GFA) are collaborating on a project applying 'omic' approaches to learn more about the impact of heavy metals on aquatic ecosystems. This method will apply environmental DNA (eDNA) to the potential effects of Seabridge's proposed KSM copper-gold mine 65 km northwest of Stewart, British Columbia.
The project is funded by Genome BC and GFA, under the leadership of Dr. Vicki Marlatt at Simon Fraser University. The team will develop and implement eDNA methods to detect the presence or absence of fish species in the Nass watershed. They will also examine the costs of using eDNA compared to traditional, labour intensive visual or fish trapping surveys.
Source: Mining Dot Com
---
Otros Medios | aqua.cl: Blumar evalúa realizar aumento de capital por US$ 40 millones

CHILE
Wednesday, May 27, 2020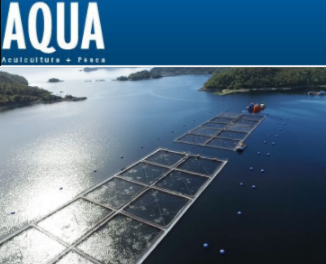 "Para estos efectos y previo a la citación antes señalada, la administración de la Sociedad contratará los servicios de un banco de inversiones que tendrá por objeto la asesoría sobre el proceso de aumento de capital en general", manifestaron desde la compañía.

El gerente general de Blumar S.A., Gerardo Balbontín, comunicó ayer a la Comisión para el Mercado Financiero (CMF) que, en sesión ordinaria de Directorio, celebrada este lunes 25 de mayo, se acordó, entre otras materias, que dentro de los próximos 30 días se citará a una junta extraordinaria de accionistas con el objeto de discutir la opción de aumentar el capital social en la suma de hasta US$40.000.000 mediante la emisión de acciones de pago.

Fuente: aqua.cl | Lea el articulo final aqui
---
Otros Medios | Industrias Pesqueras: El Concello de Vigo anima a Conxemar a 'no tomar una decisión' aún sobre la feria

SPAIN
Wednesday, May 27, 2020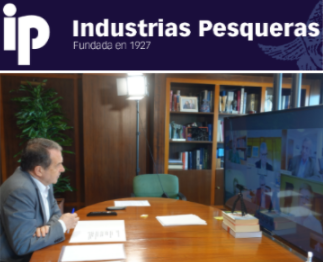 El alcalde de Vigo, Abel Caballero, mantuvo ayer una videoconferencia con representantes de Anfanco, Arvi, Conxemar, Espadeiros do Atlántico y Acopevi para tomar el pulso de la situación de la actividad pesquera en la ciudad. En el caso de Conxemar, Caballero indicó que "vamos a esperar a tomar decisiones porque no sabemos como será la situación en octubre, es pronto y mejor no tomar decisiones antes de que sea el momento".

"Tuve una reunión con una representación muy importante de la pesca en Vigo, grupos que agregan decenas de miles de empleos, una parte esencial de la economía de la ciudad", indicó antes de señalar que el sector también se ha visto afectado por la disminución de las ventas de pescado a la restauración y la caída de la demanda, además del aumento de los costes de enlatado debido a la necesidad de aumentar la seguridad.

Fuente: Industrias Pesqueras | Lea el articulo final aqui
---
Other Media | The Fish Site: The case for grouper aquaculture in the UAE

UNITED ARAB EMIRATES
Tuesday, May 26, 2020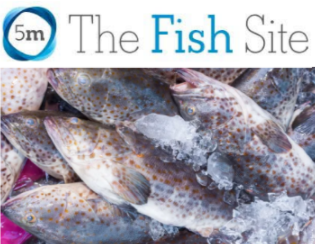 The introduction of grouper aquaculture in the United Arab Emirates (UAE) could be "economically sound, environmentally beneficial, and socially enhancing".

So concludes a newly published study into the potential impacts of culturing orange-spotted grouper (Epinephelus coioides). One of the most popular fish species in the UAE, the paper notes, it "has been pushed to the brink of extinction" by overexploitation of wild stocks, making the case for developing an aquaculture sector for the species all the more relevant.

Source: The Fish Site | Read the full article here
---
Other Media | SalmonBusiness: Direct salmon flight between Iceland and China to take off Wednesday

ICELAND
Tuesday, May 26, 2020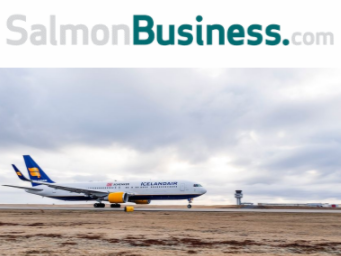 For three weeks DBS Schenker and Icelandair have been waiting to get the final approval from the Chinese authorities to fly in salmon by a remodelled passenger plane from Reykjavik. Now the permit has finally been granted.

"We now have the go-to fly into Nanjing and Shanghai. This is first time option of direct flights into China from Iceland. The cost and time will be significantly lower," said Valdimar Oskarsson to SalmonBusiness.

Since the 5th of May, the logistic giant and Icelandair have been on hold. Waiting for a stamp from the Chinese Authorities to give them permission for the freighter carrying supplies to the US to be able to fly salmon to China on the way back.

Author: Katrina Poulsen / SalmonBusiness | Read the full article here
---
Other Media | SeafoodSource: China's 'most modern' processing ship makes maiden voyage

CHINA
Tuesday, May 26, 2020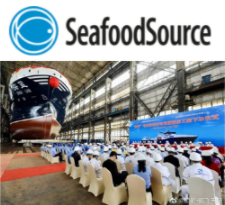 What's being billed as the most modern fishing and processing vessel in the world has departed from a Chinese port for a "trial voyage" to the Southern Ocean.

A subsidiary of Chinese marine engineering firm Shanghai Chong He Industry Group (also known as Chong He Marine Heavy Industries Co) – which specializes in "niche" marine equipment such as underwater mining and wind power installation facilities – has launched what it claims is the world's largest purpose-built vessel for fishing Antarctic krill. The ship was designed by Wärtsilä Ship Design Company, which in March was commissioned to design a second –even bigger – krill processing vessel for Chong He Marine.

Author: Mark Godfrey / SeafoodSource | Read the full article here
---

NORWAY
Tuesday, May 26, 2020


SALMON prices are showing positive signs of hardening as more countries gradually start opening up their economies in the wake of the coronavirus lockdown.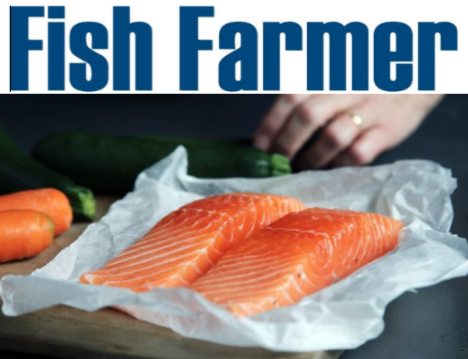 In Norway, which often acts as a marker for neighbouring countries, the country's statistics office this week reports fresh or chilled salmon was just over NOK 59 per kilo. This represents an increase of 8.3 per cent on the previous week. This is the highest price level since early March. And there are predictions from processors that Scottish spot prices are also expected to go up next week.

And demand appears to be picking up with Norwegian exports rising by 5.6 per cent on the previous week to just over 16,800 tonnes sold.

Author: Vince McDonagh / Fish farmer | Read the full article here
---
Other Media | fishfarmingexpert: Cooke boxes clever with packs for the public

CANADA
Tuesday, May 26, 2020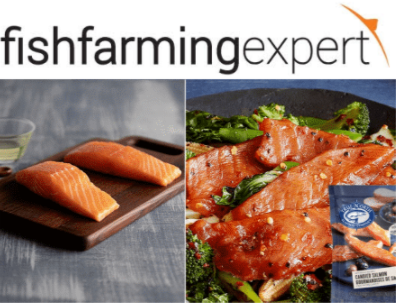 Canadian salmon farmer Cooke Aquaculture has started direct delivery to the public during the Covid-19 pandemic.

Cooke's Nova Scotia-based seafood distribution subsidiary AC Covert normally supplies the food service industries, which has been almost completely shut down by the lockdown required to stop the disease spreading, and retailers.

It has switched focus from food service to the public and is offering customers a choice of nine themed seafood boxes which can be bought online for delivery in Atlantic Canada's three Maritime provinces - Nova Scotia, New Brunswick and Prince Edward Island.

Source: fishfarmingexpert | Read the full article here
---
Other Media | FiskerForum: Sturla leaves The Westman Islands for its new home

ICELAND
Tuesday, May 26, 2020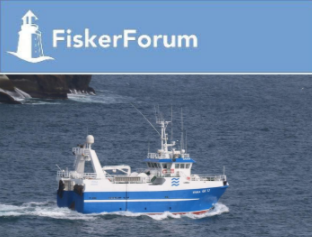 One of the most successful trawlers in the Westman Islands has moved on to new owners.

Now owned by Grindavík company Thorbjörn, Sturla is the former Vestmannaey, built as one of a pair for Síldarvinnslan subsidiary Bergur-Huginn in 2007, and both have fished very successfully for the company for the last twelve years, until being replaced with new trawlers last year.

Sister vessel Bergey was sold last year to owners in Grundarfjörður in the west of Iceland, and is now Runólfur.

Now Vestmannaey, which was for a few months renamed Smáey, also has new owners and joins the Thorbjörn fleet.

Author: Quentin Bates / FiskerForum | Read the full article here
---
Other Media | Industrias Pesqueras: Balfegó asks Pesca to review the distribution of bluefin tuna quota for fattening

SPAIN
Tuesday, May 26, 2020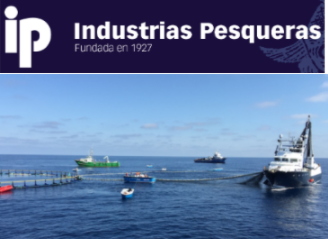 The company will only see its quota increased by 10 tons, compared to the 587 authorized
Balfegó has asked the General Secretariat of Fisheries for the Map to review the distribution of fattening capacity in aquaculture facilities. The Catalan company, specialized in catching bluefin tuna for fattening, explains that of the 587 tons of increase that can be introduced this year compared to those introduced and justified the previous year (from 5,713 tons to 6,300 tons), only 10 have been assigned to the Balfegó company, dividing the remaining 577 between the other two companies in the sector. He believes that the allocation is "unfair" and that it will cause "irreparable" damage to the company. The campaign begins tomorrow and runs until July 1, so Balfegó urges the government to modify the distribution.
Source: Industrias Pesqueras | Read the full article here
---
Other Media | The Fish Site: Nofima to meet rising RAS research demands

NORWAY
Tuesday, May 26, 2020


Nofima has announced plans to expand its recirculating aquaculture system (RAS) capacity at its research facilities in both Sunndalsøra and Tromsø.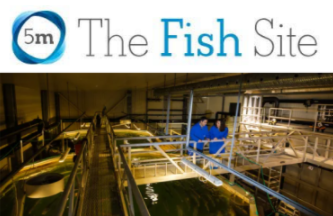 The research station at Sunndalsøra, which specialises in aquaculture in closed and semi-closed facilities, is fully booked until the summer of 2022. As a result the institute plans to install 20 new tanks with separate recirculating systems during 2021.
In the space of just a few years, the aquaculture industry has made major changes to the way that salmon is produced during the fry stage. Flow-through technology was the standard for smolt production until recently, but it is now primarily RAS that are being used in the aquaculture industry.

Source: The Fish Site | Read the full article here
---